ADD A DELIGHTFUL DECOR WITH A RADHE KRISHNA WALL HANGING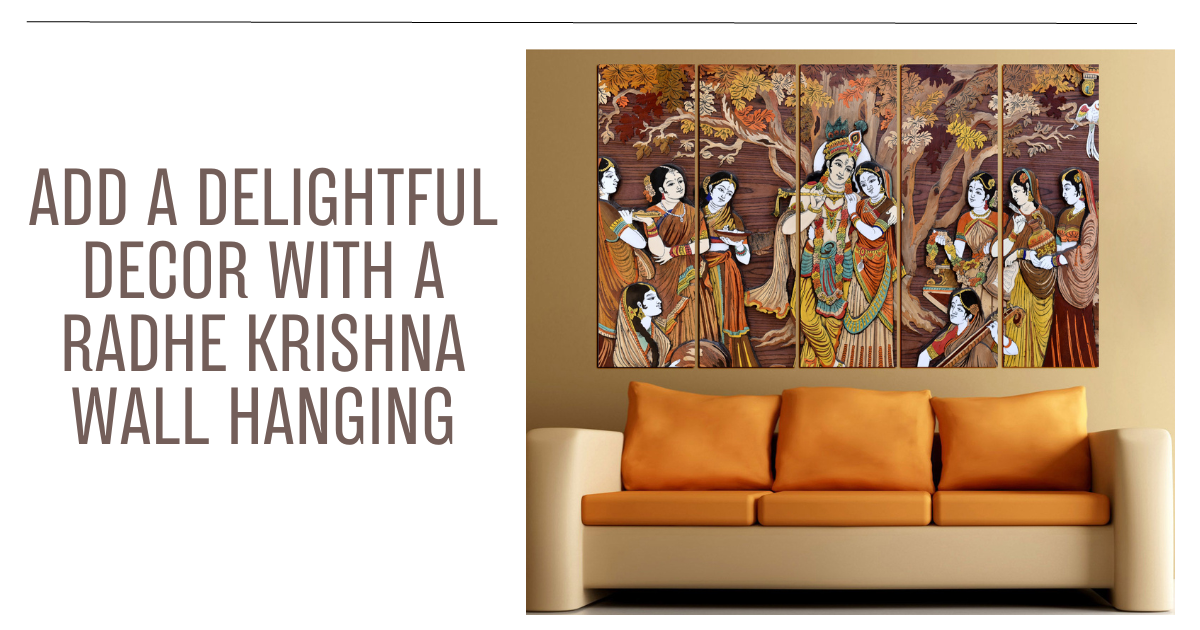 These Radha Krishna wall hangings add charm to the home. Because of how beautiful these hangings are, some individuals may feel they cannot maintain such classic furnishings. But the beauty of the house is enhanced by these traditional arts. These wall decorations are also spiritual. Their hangings show how positive their relationship was—it wasn't just about love. By putting these in the home, there was also a sense of warmth and peace. The wall hangings show the gods' intense, well-balanced affection for one another.
Spread the joy by hanging Radha Krishna wall decor in your home. These paintings have a unique appeal and provide warmth and comfort. It is the ideal present for a newlywed couple, or you can deliver it to your house. In either case, it makes the house happy and cheerful.
Radha Krishna Wall Hanging Brings Happiness To The Home
One such space is the home, which you can decorate according to your lifestyle, personality, and life goals. Using these hanging decorations, you can cover up the home's shortcomings and accentuate its positive features. It uplifts the mood and injects positivity. Radha Krishna represents the union of the individual self and the transcendental self, or Paramatma. Therefore, the captivating representation of the digital or modern art style in the hangings animates the interior space.
The wall hangings of Radha and Krishna are lucky for houses. Paintings of Ganesha are thought to bring good fortune to the home. Similarly, Lord Krishna's artwork is seen as beneficial for relationships. It has the power to capture everyone's attention and transform the home's interior design.
Why Should We Use Radha Krishna Wall Hanging For Decor?
The living room or bedrooms are the ideal settings for these wall hangings. They bring enjoyment and calm, which is interesting. According to Vastu, the northeast direction is the optimum location for these pictures.
Radhe Radhe Puja & Decor has stunning patterns of wall hangings that are captivating and exude positive energy. This atmosphere infuses the area with peace. Depending on the living or bedroom space, you can decide on the wall hanging size.
The Bottom Line
Adorn your walls with a Swastik wall hanging and allow prosperity and positivity to enter your home. We have an overwhelming collection of these wall hangings at reasonable prices and premium quality.