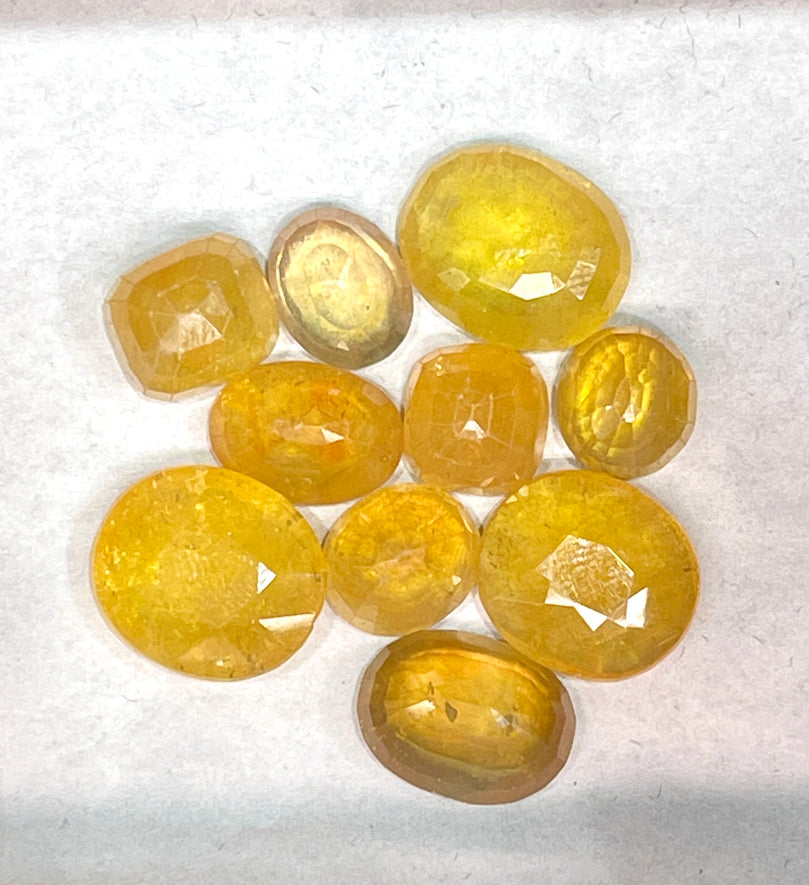 Yellow Sapphire is the gemstone of knowledge, auspicious wealth and loving relationships and provides general well bring and spiritual knowledge to the wearer.
Yellow Sapphire is also worn to help the wearer from negative effects of Jupiter in astrology.
 Benefits:
improves financial status
provides a lot of wealth, good health, fame, name, honor and success
auspicious stone which brings peace and prosperity and ensures continuation of family
good health, wisdom, property, longevity, protection from evil spirits
Great for academic life
Great for finding perfect match for marriage
Balance in married life and blessed with children
gets knowledge of law, ethics, wit, wisdom, worldly happiness, physical power, cleverness, long life, good health, glory and mental peace, and intelligence. 
**Varies in size and quality**
Can be made into a ring or necklace if needed.
Please contact us at 647-497-8837 for more details.