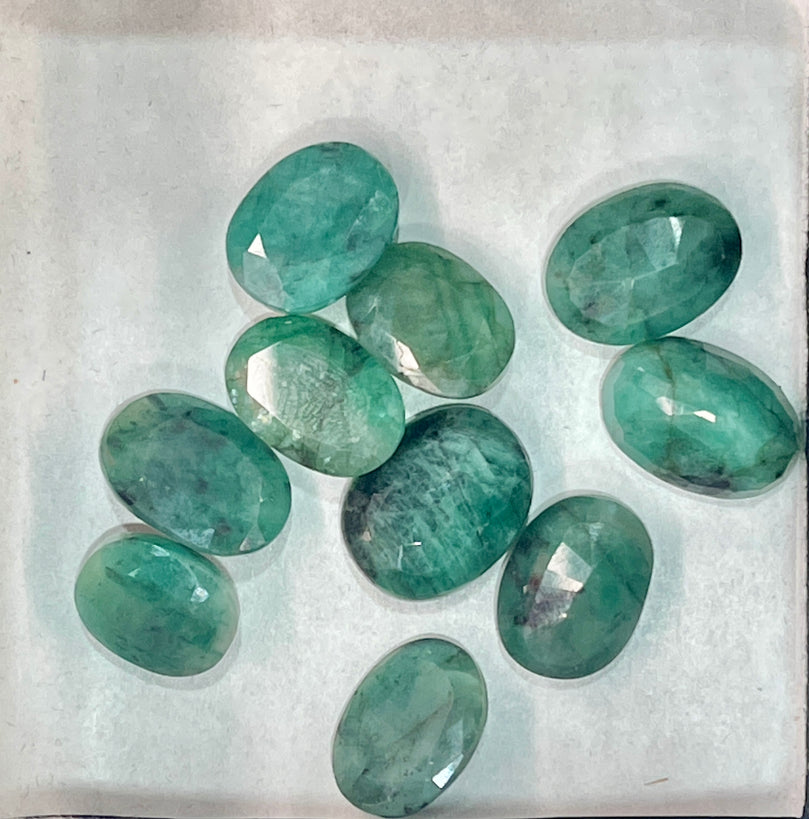 Emerald provides inspiration, balance, wisdom, and patience. It is said to promote friendship, peace, harmony, and domestic bliss by enabling the wearer to both give and receive unconditional love. 
Benefits:
For Success in Creative Ventures 
Promotes Financial Growth 
Brings Wisdom & Intellect 
Refines Speaking Skills 
Improves Physical Health 
Bestows Matrimonial Harmony 
Emerald is also worn to help the wearer from negative effects of Mercury in astrology.
**Varies in size and quality**
Can be made into a ring or necklace if needed.
Please contact us at 647-497-8837 for more details.