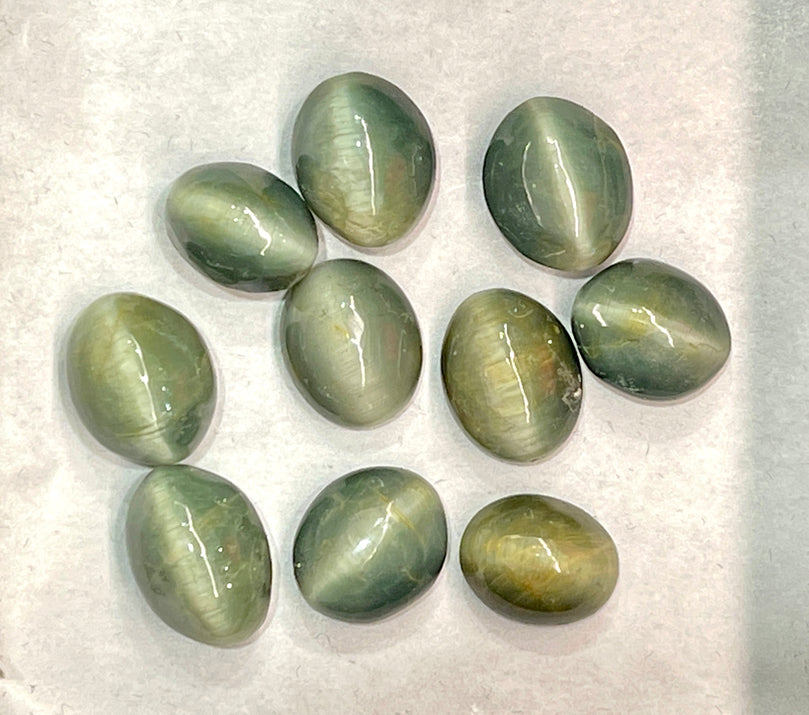 The Cat's Eye Stone help ward off evil and acts as a talisman to protect against unforeseen danger. This stone is commonly known to bring wealth and prosperity and/or help people regain lost wealth. Cat's eye quartz is said to bring good judgement and provide deeper understanding.
Cat's Eye Stone is also worn to help the wearer from negative effects of the Ketu in astrology.
Benefits:
Increases 

Spiritual Enlightenment

Helps Bring Luck especially for individuals, who are involved in the business of speculation, gambling, share trading, etc

Helps relieve mental imbalances and provide relief from stress and anxiety

Improve physical health and regain wellbeing that has been lost by disease, poor lifestyle, abuse, depression, etc

Psychic Protection from evil

Brings Wealth and Prosperity

Improves memory

Eliminate Ketu Dasha - the Ketu dasha is one of the longest-remaining and worst ill effects of all that can last for 18 years

 
**Varies in size and quality**
Can be made into a ring or necklace if needed.
Please contact us at 647-497-8837 for more details.