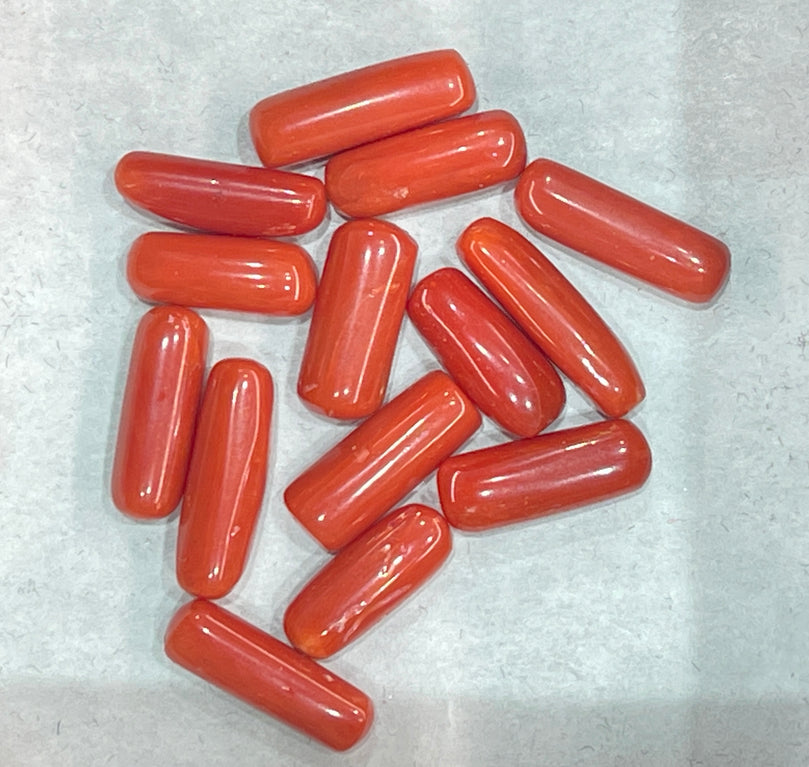 Coral helps overcome various skin related problems, like boils, acne and more. Other than this, red coral gemstone can be worn to purify blood and protects the individual against the cuts, wounds and injuries. 
Coral is also worn to help the wearer from negative effects of Mars in astrology.
 Benefits:
Overcome enemies and adversaries
Energies individual and offer logical conclusions
Helps overcome depression
Imparts courage and  helps in overcoming fear and nervousness
Overcomes skin related problems like acne and boils and more
Helps with anger issues and lack of compassion
Individuals who are in army, defense, police, doctors, weapon manufacturers, scientists, realty business can reap benefits of coral
Overcomes debts and increase financial gains
**Lab Certified Gemstone**
**Varies in size and quality**
Can be made into a ring or necklace if needed.
Please contact us at 647-497-8837 for more details.