MUST-TO-CONSIDER TIPS WHILE BUYING HOME DECOR PRODUCTS ONLINE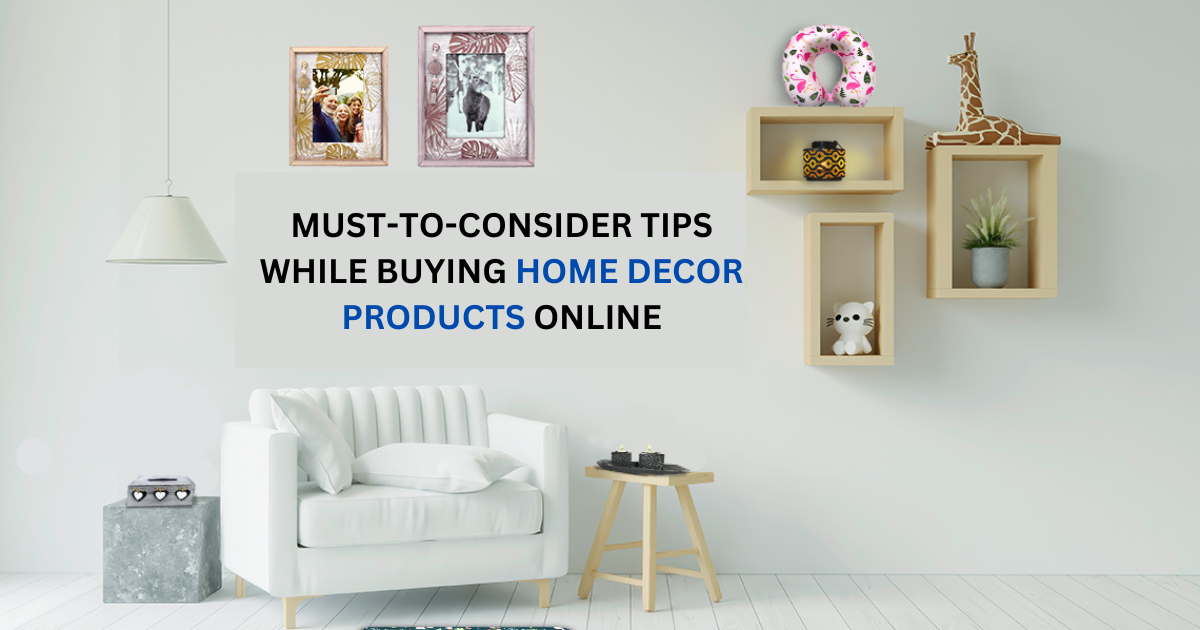 Everyone wants a lovely home filled with high-end home furnishings in this modern era. An ideal dwelling is furnished with high-end home decor items and attractive accents. Distinctive home decor pieces, such as abstract wall art and antiques, and religious sculptures, wonderfully complement the residence. Buy online home decor items that will fit your space if you feel up to taking on a home decor project.
We assist you in making your home decor ambitions a reality amidst Brampton's numerous home decor wholesale items. To help you make the right choice, we have put together a list of must-to-consider tips while buying home decor products online. Keep reading to learn more.
Tips For Buying Home Decor Products Online:
1. Buy from trustworthy websites
Choosing a reputable and approved website to make your purchase from is the first step in making an online transaction. Refrain from wasting your time or money on a website that is not reputable. You may look up its ratings on review websites, discussion forums, or Google.
2. Analyze the price before buying
Before comparing the prices to those paid by other stores, a customer should think carefully before deciding to purchase home decor products. Always compare prices for the same home decor item on several platforms when buying home decor online. The identical home décor item might be found for less money without sacrificing quality.
3. Make sure the style goes with your decor
You might be prepared to purchase that wall hanging or lamp from an online store, but are you sure it will complement your decor? Unless you want to introduce a quirky element to your decor purposefully, make sure the style, colors, and design match the other items in your home.
4. Let your space tell a tale
You should buy meaningful decorative items that are elevated and convert your interests and likes. Buy products like statues, wall hanging, lamps, Vastu decor, or orgone pyramid with inserts that will convey your dreams and aspirations and showcase your story and goals.
With decorative items, convert an ordinary corner into a reminiscing space that portrays memories close to your heart. For example, get a unique decorative product from a place you have visited and use it as a home decor item.
Buy Spiritual Home Decor Items From Us
At Radhe Radhe Puja & Decor, we offer an extensive range of home decor products and puja items that fulfill your needs and maximize your satisfaction. We are your one-stop place for Diwali decoration shopping in Brampton. Explore our collection now.