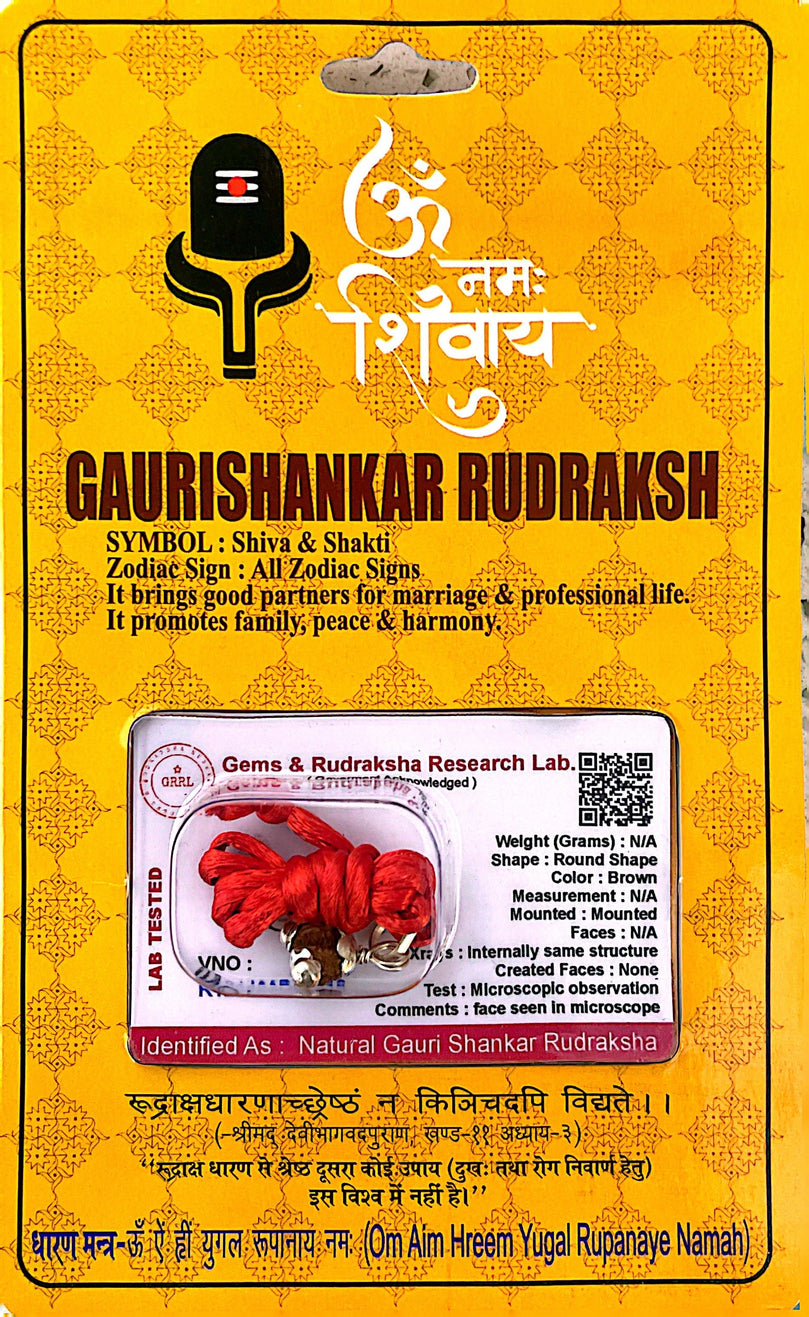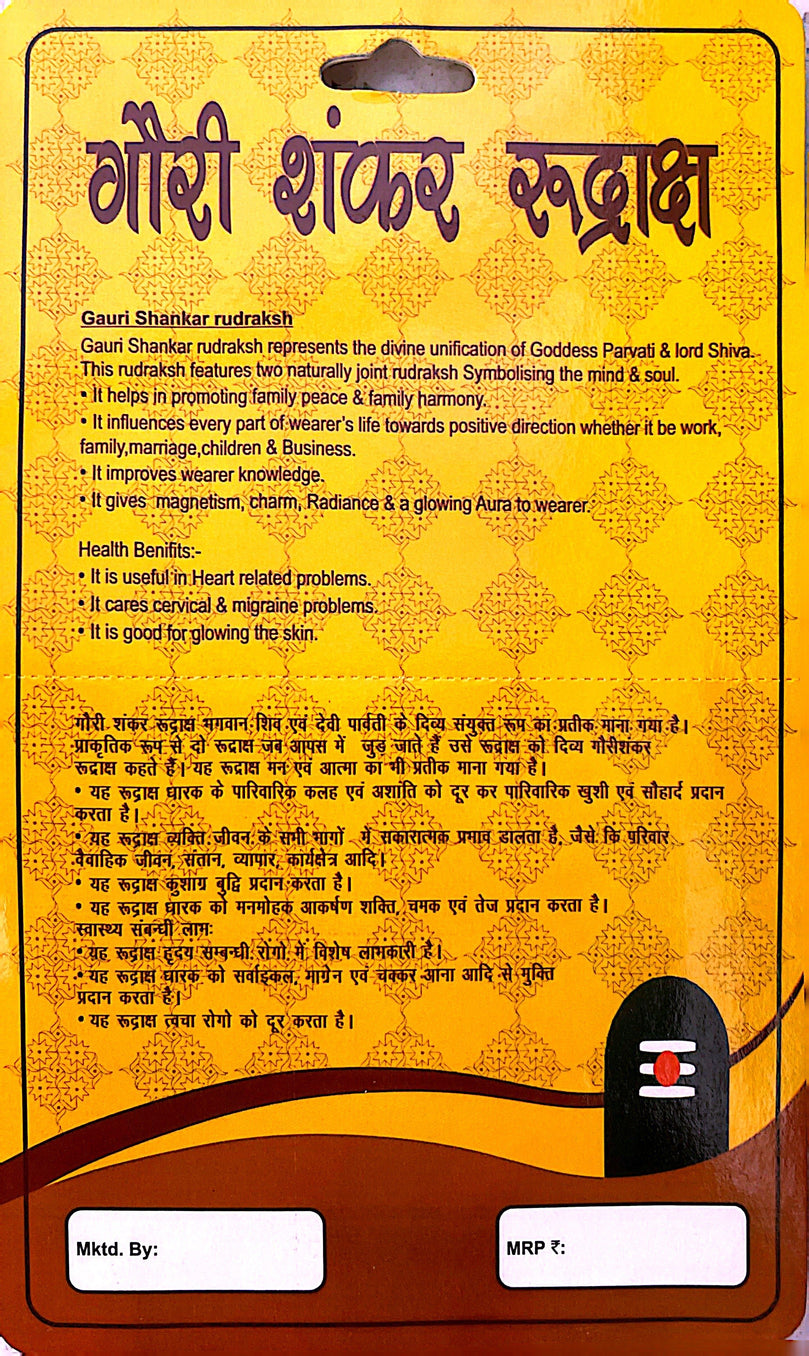 Gauri Shankar Rudraksha

Gauri Shankar rudraksh represents the divine unification of Goddess Parvati & lord Shiva
This rudraksh features two naturally joint rudraksh Symbolising the mind & soul.
It helps in promoting family peace & family harmony.
It influences every part of wearer's life towards a positive direction whether it be work family, marriage, children & Business.
It improves wearer knowledge.
It gives magnetism, charm, Radiance & a glowing Aura to the wearer. 

Health Benifits:

It is useful for Heart-related problems
It cares cervical & migraine problems
It is good for glowing the skin