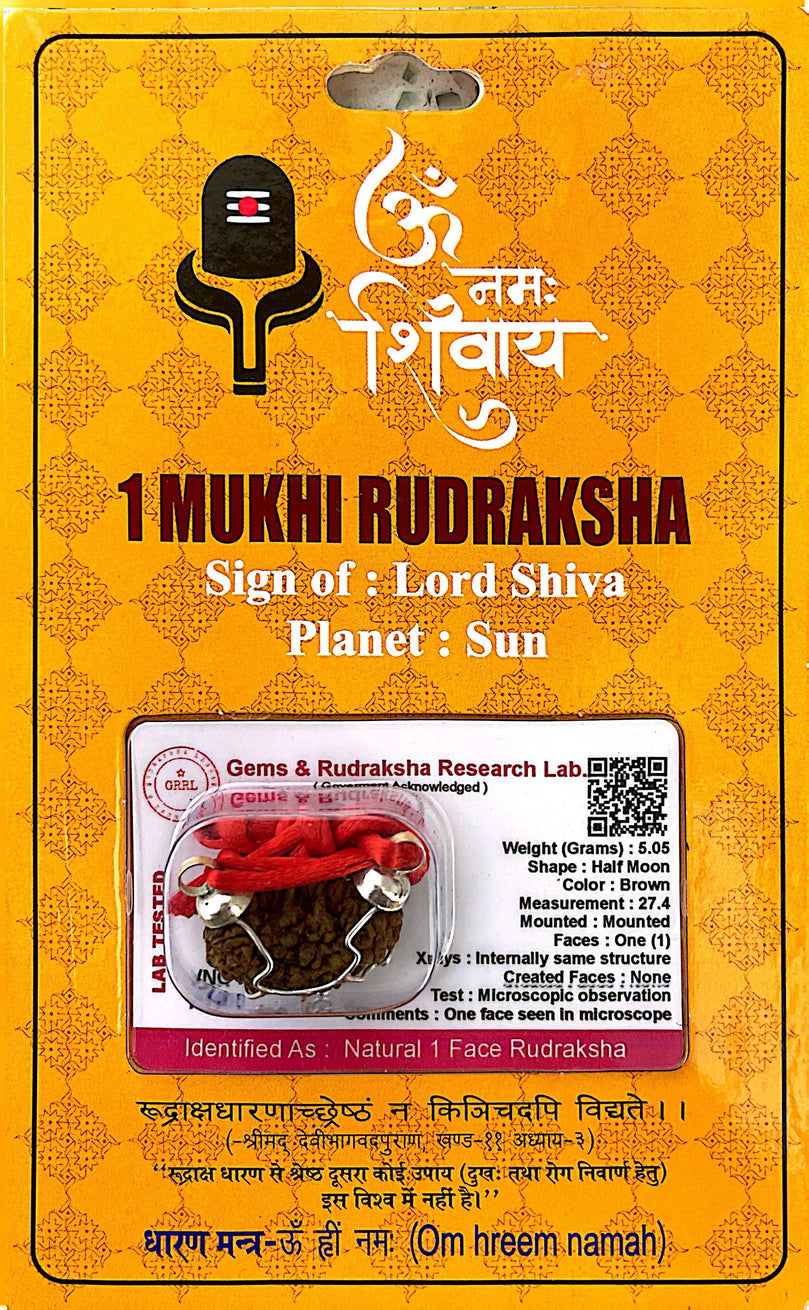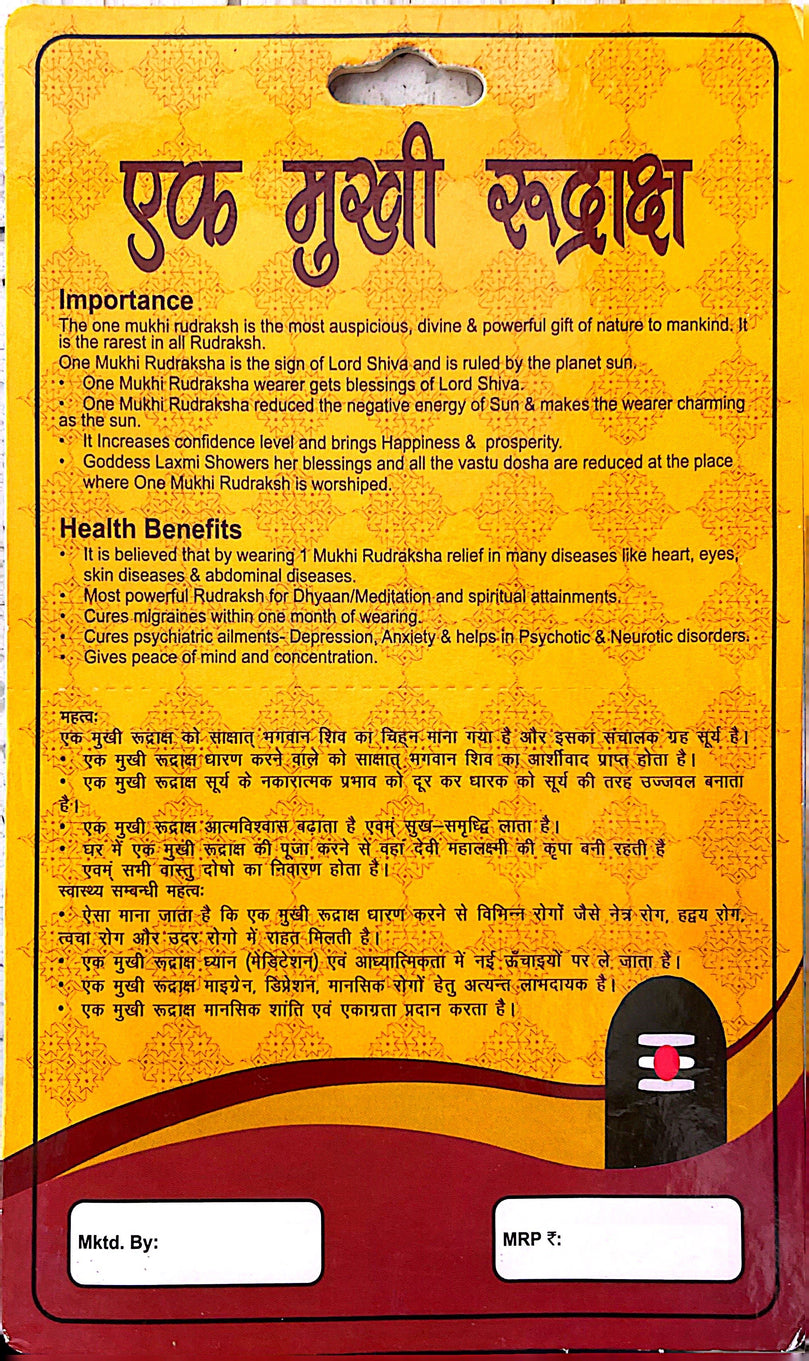 IMPORTANCE:

The one Mukhi rudraksh is the most auspicious, divine & powerful gift of nature to mankind. It is the rarest in all Rudraksh. One Mukhi Rudraksha is the sign of Lord Shiva and is ruled by the planet Sun,
One Mukhi Rudraksha wearer gets blessings of Lord Shiva.
One Mukhi Rudraksha reduced the negative energy of the Sun & makes the wearer charming as the sun.
It Increases confidence level and brings Happiness & prosperity.
Goddess Laxmi Showers her blessings and all the vast dosha are reduced at the place where One Mukhi Rudraksh is worshiped
HEALTH BENEFITS:
It is believed that by wearing 1 Mukhi Rudraksha relief many diseases like heart, eyes skin diseases & abdominal diseases.
Most powerful Rudraksh for Dryean/Meditation and spiritual attainments.
Cures migraines within one month of wearing.
Cures psychiatric ailments- Depression, Anxiety & helps in Psychotic & Neurotic disorders.
Gives peace of mind and concentration.