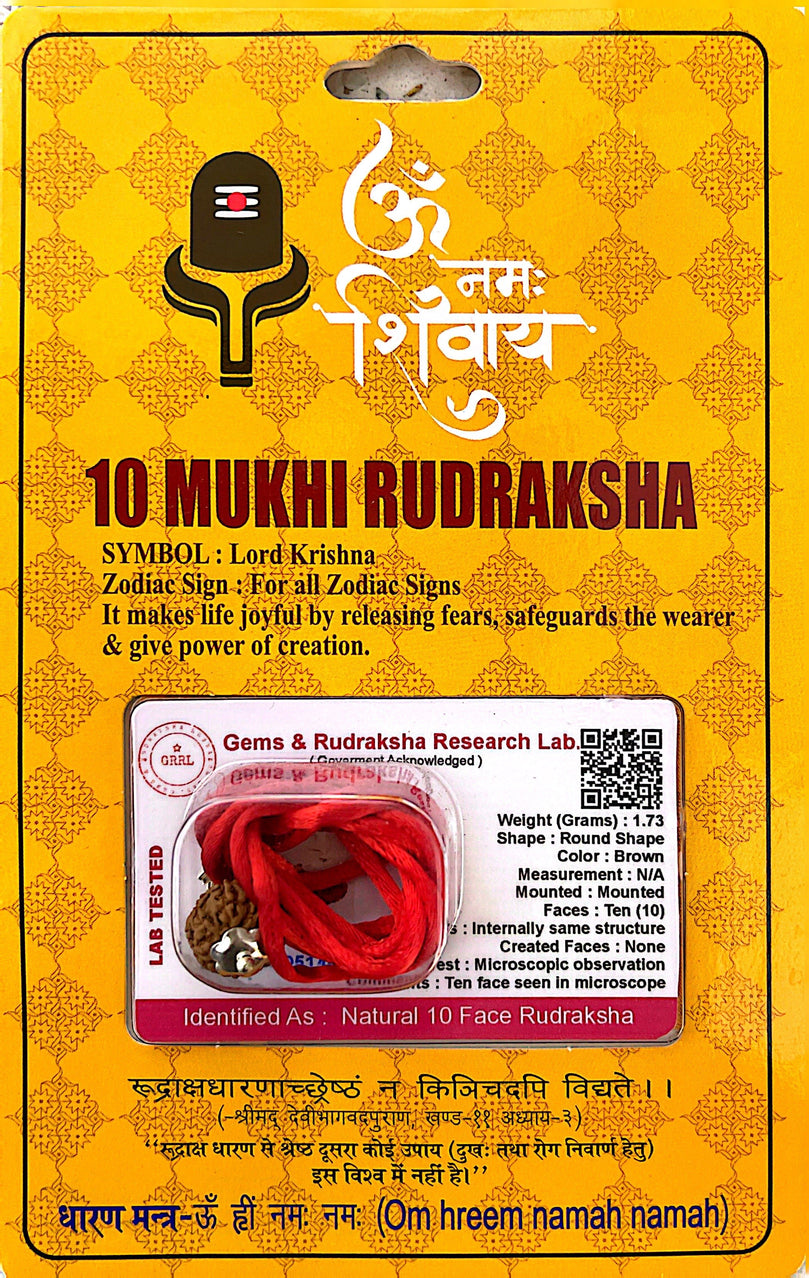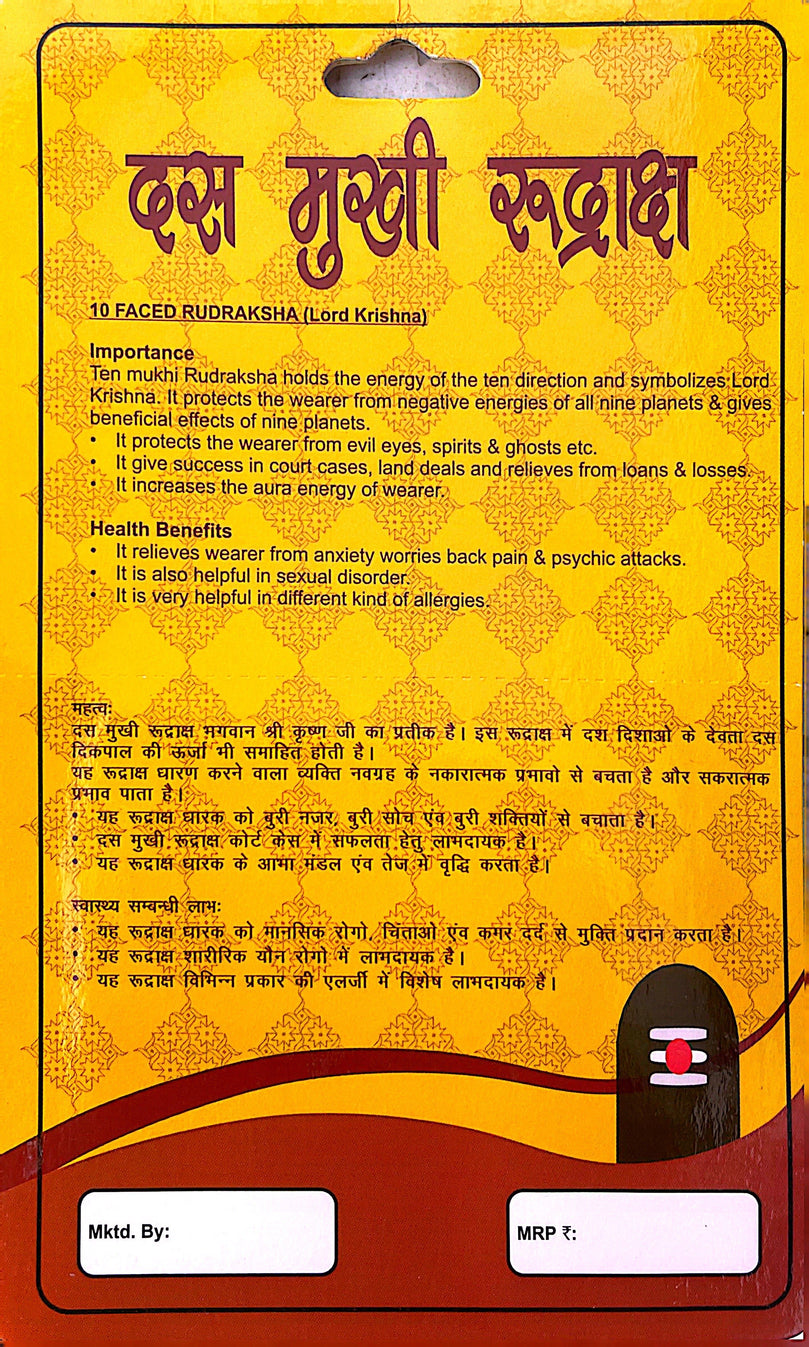 10 FACED RUDRAKSHA (Lord Krishna) IMPORTANCE:
Ten mukhi Rudraksha holds the energy of the ten directions and symbolizes Lords Krishna. It protects the wearer from the negative energies of all nine planets & gives beneficial effects to nine planets.
It protects the wearer from evil eyes, spirits & ghosts etc.

It gives success in court cases, and land deals and relieves from loans & loss
It increases the aura energy of the wearer.
Health Benefits
It relieves the wearer from anxiety worries, back pain & psychic attacks
It is also helpful in sexual disorders it is very helpful in different kind of allérgies