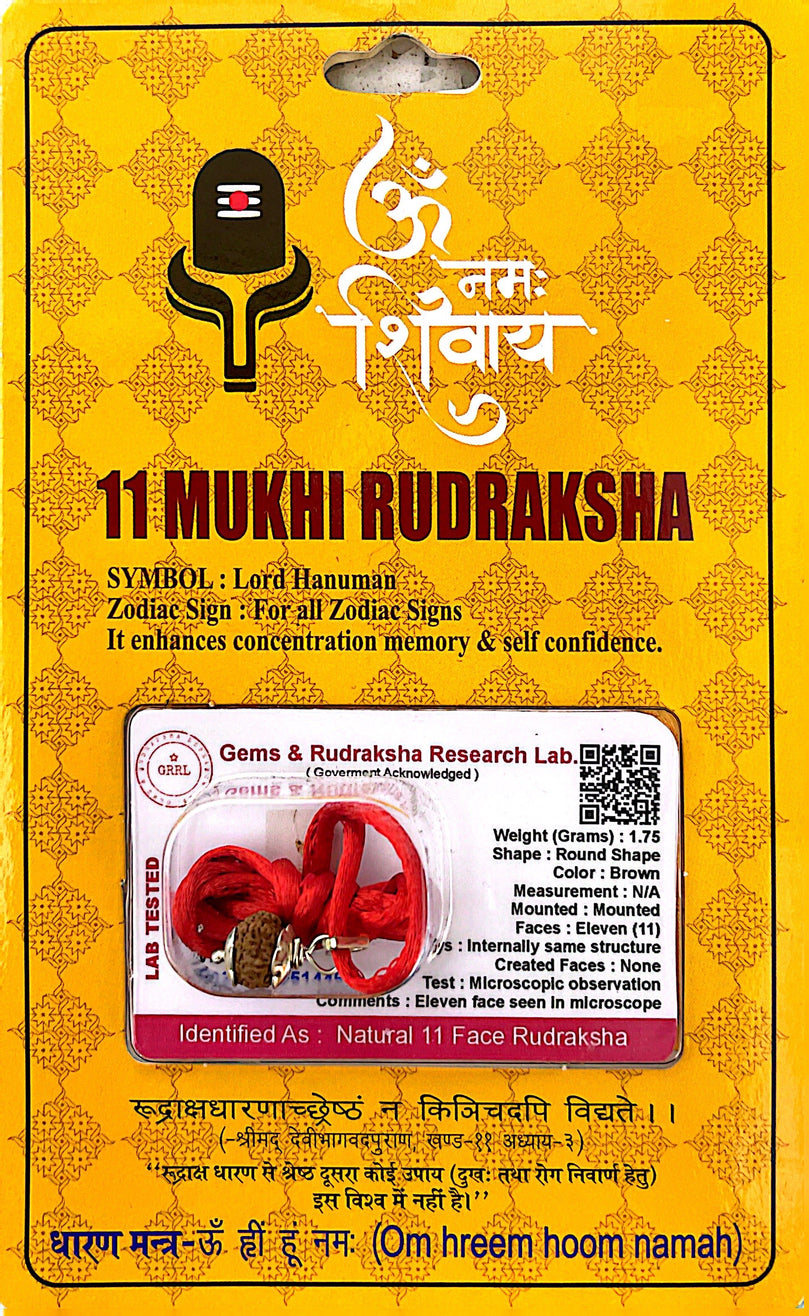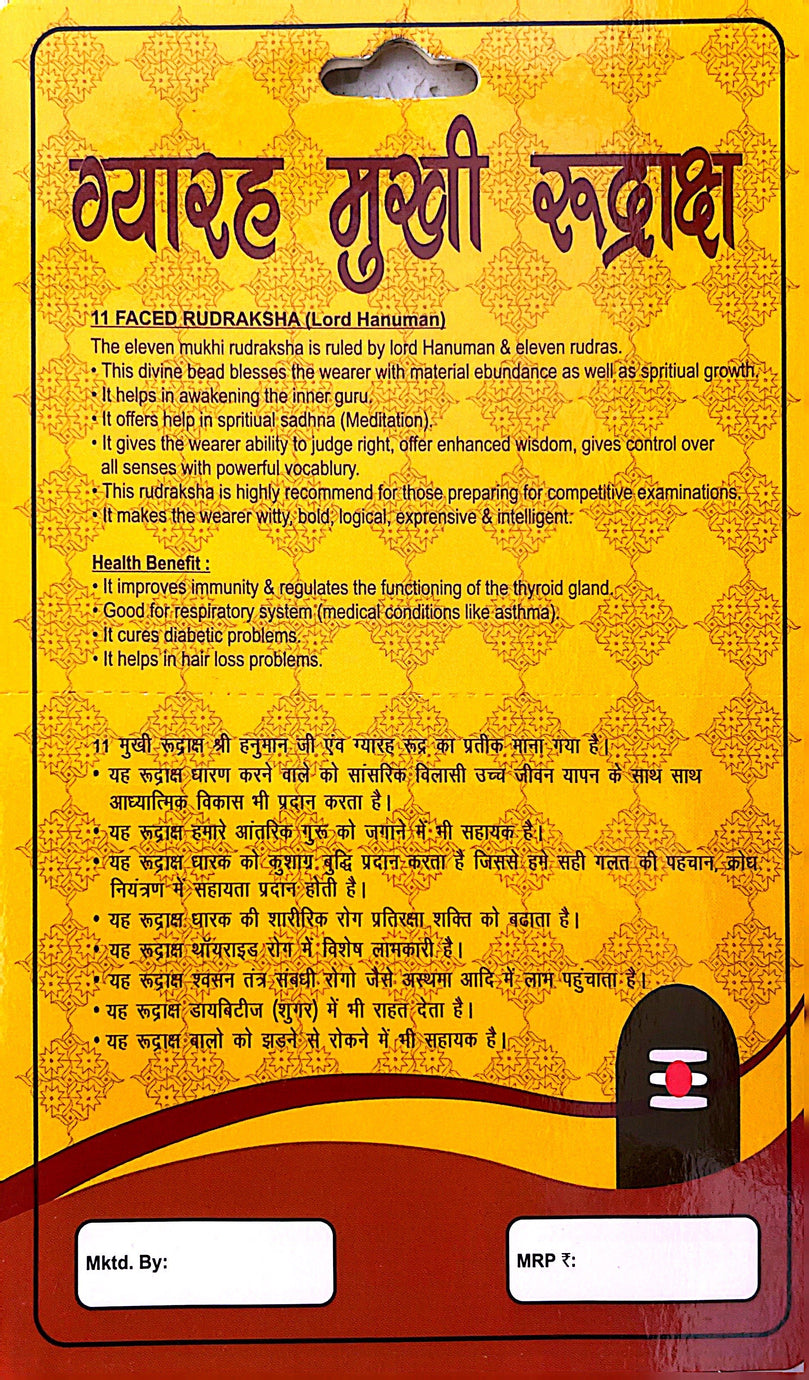 11 FACED RUDRAKSHA (Lord Hanuman)

The eleven Mukhi rudraksha is ruled by lord Hanuman & eleven rudras.

This divine bead blesses the wearer with material abundance as well as spiritual gro f It helps in awakening the inner guru.
It offers help in spiritual sadhna (Meditation).
It gives the wearer ability to judge right, offer enhanced wisdom, and give control over all senses with a powerful vocabulary.
This rudraksha is highly recommended for those preparing for competitive examinations. 
It makes the wearer witty bold, logical, expressive & intelligent.

Health Benefit:

It improves immunity & regulates the functioning of the thyroid gland

Good for the respiratory system (medical conditions like asthma
It cures diabetic problems.
It helps with hair loss problems