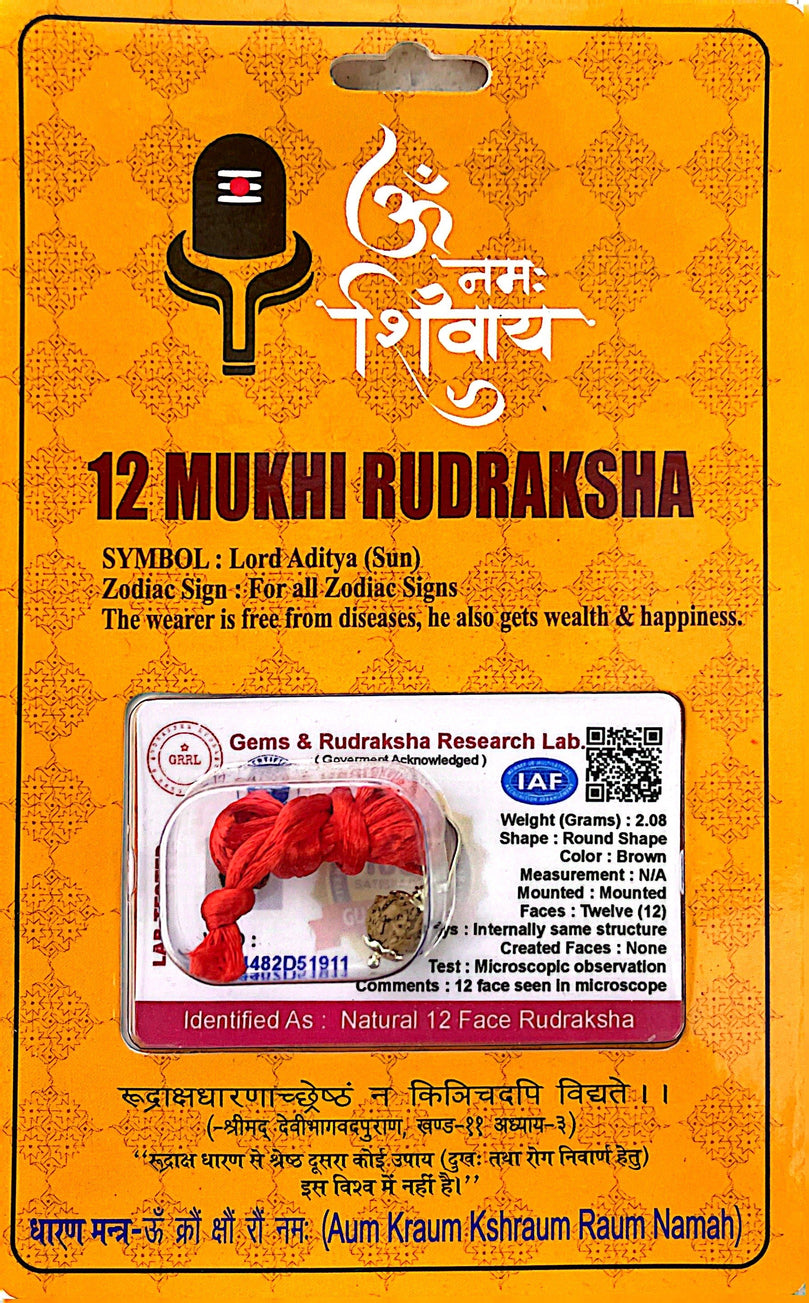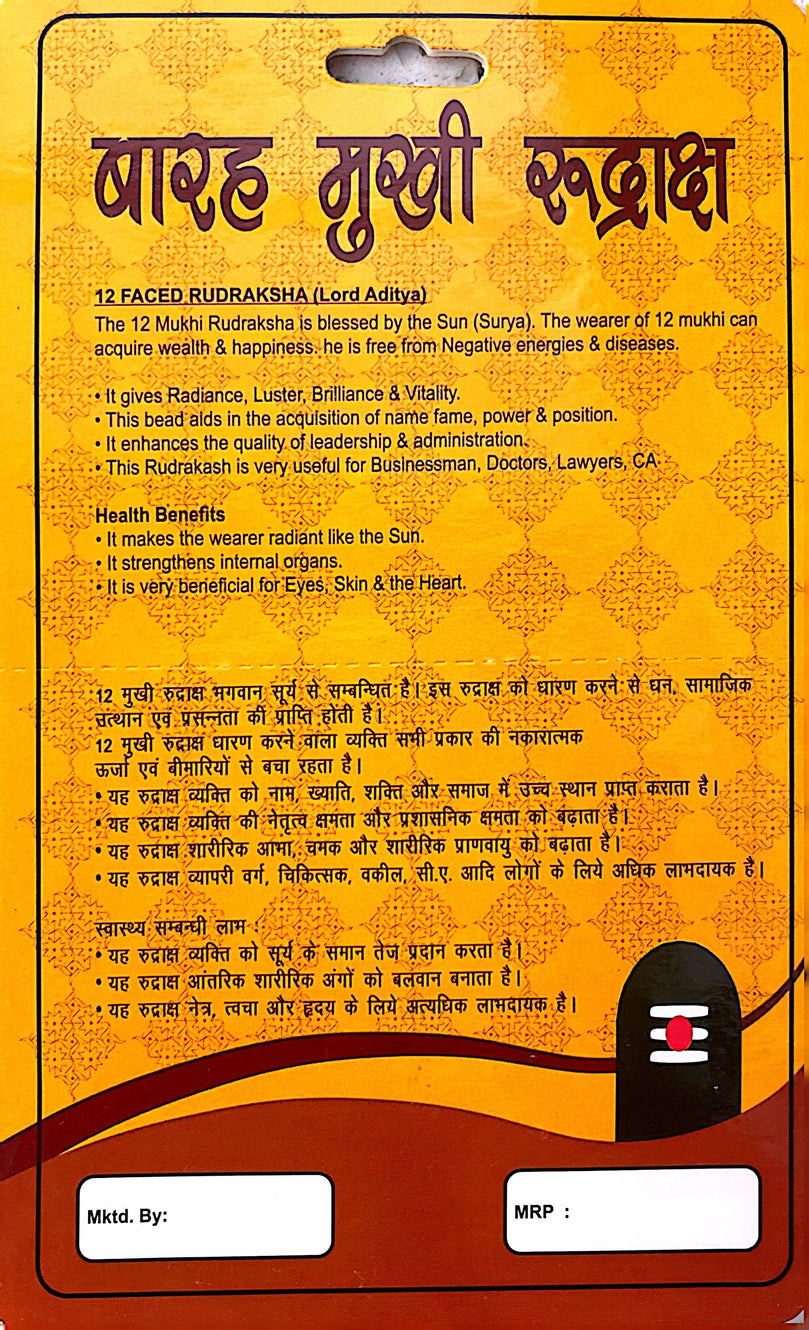 12 FACED RUDRAKSHA (Lord Aditya)
The 12 Mukhi Rudraksha is blessed by the Sun (Surya). The wearer of 12 mukhi can acquire wealth & happiness. he is free from Negative energies & diseases.
It gives Radiance, Luster, Brilliance & Vitality.
This bead aids in the acquisition of name, fame, power & position.
It enhances the quality of leadership & administration.
This Rudraksha is very useful for Businessmen, Doctors, Lawyers, CA.

Health Benefits
It makes the wearer radiant like the Sun.

It strengthens internal organs.

It is very beneficial for Eyes, Skin & the Heart.