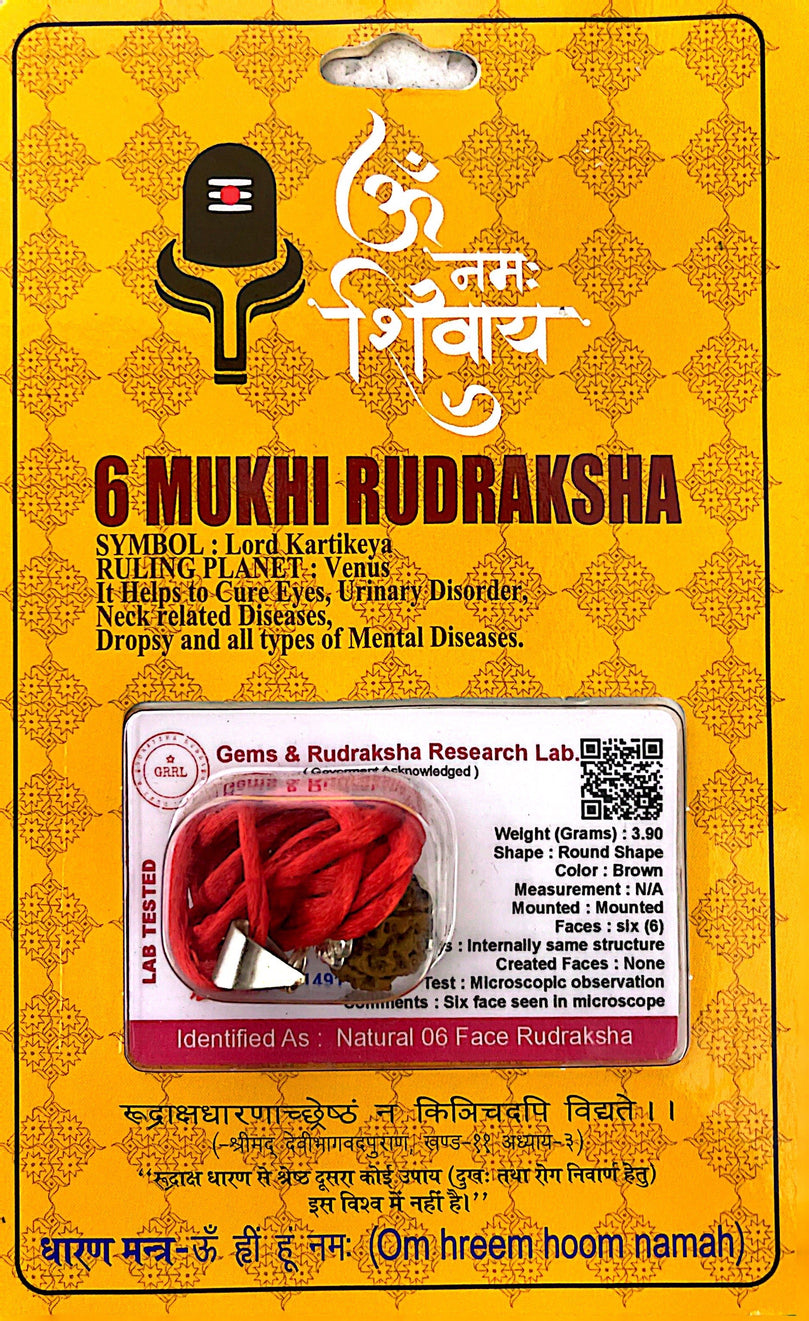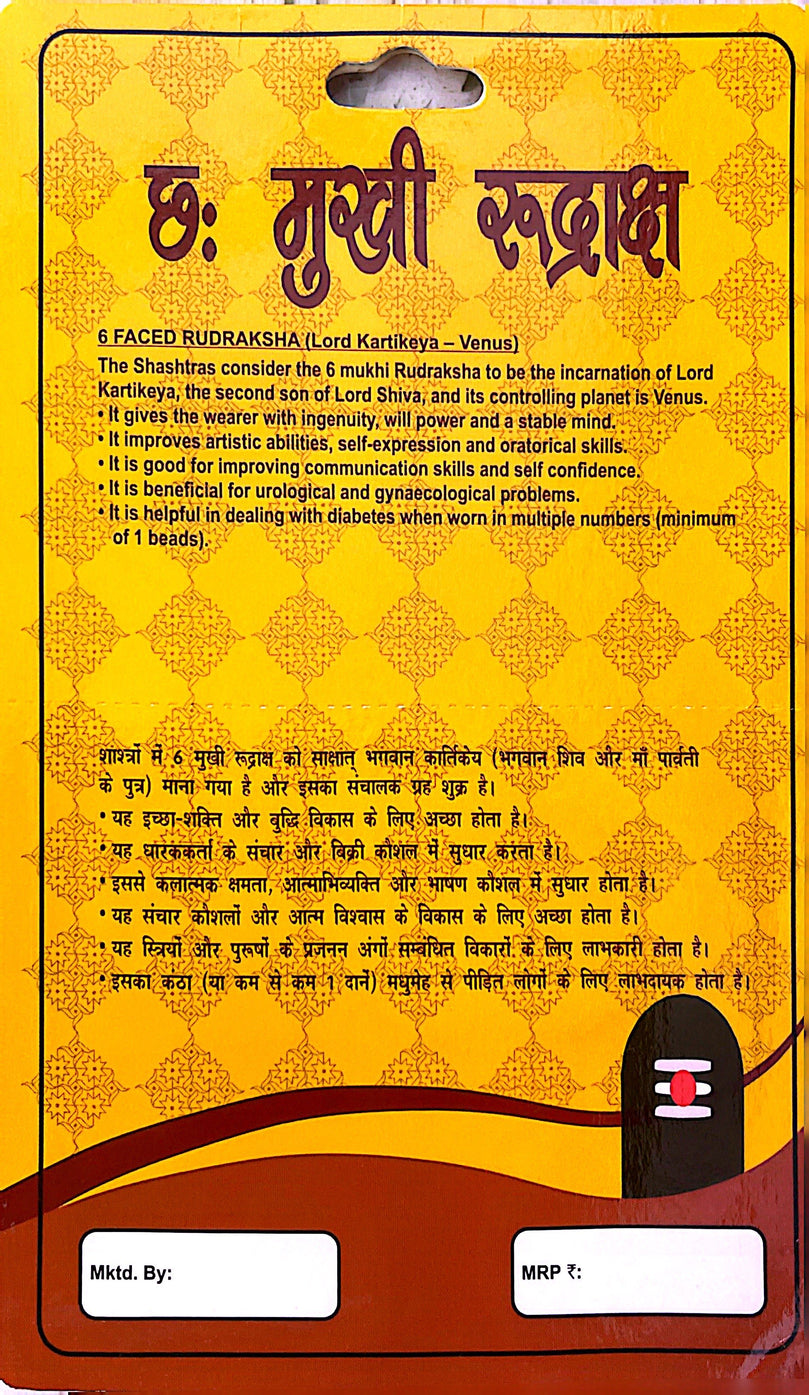 6 FACED RUDRAKSHA (Lord Kartikeya - Venus)

The Shashtras consider the 6 mukhi Rudraksha to be the incarnation of Lord Kartikeya, the second son of Lord Shiva, and its controlling planet is Venus. It gives the wearer with ingenuity, will power and a stable mind. 3% It improves artistic abilities, self-expression and oratorical skills.
It is good for improving communication skills and self-confidence.
It is beneficial for urological and gynecological problems.
* It is helpful in dealing with diabetes when worn in multiple numbers (minimum < of 1 bead).