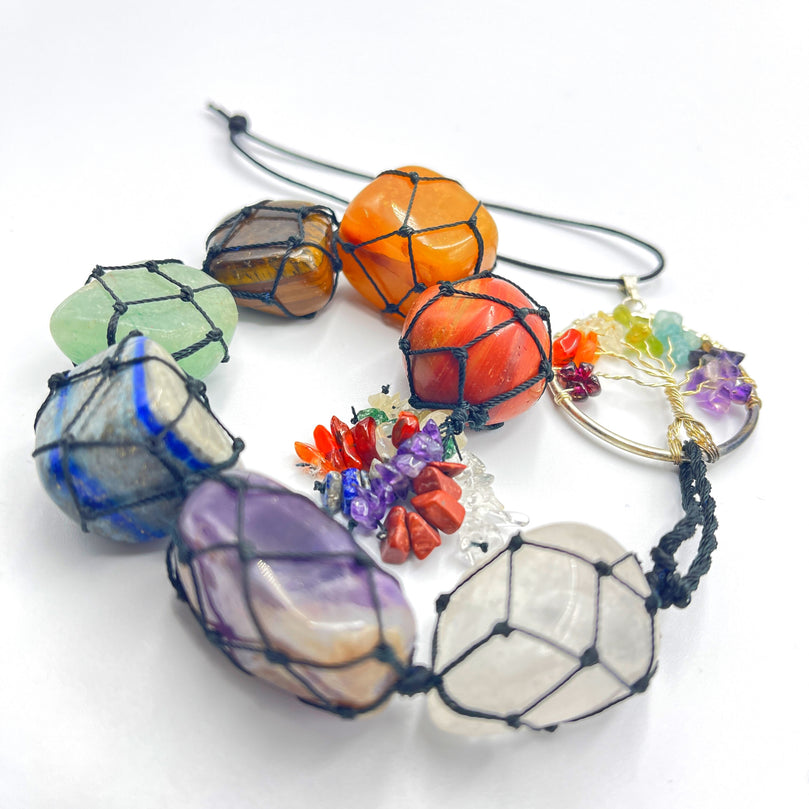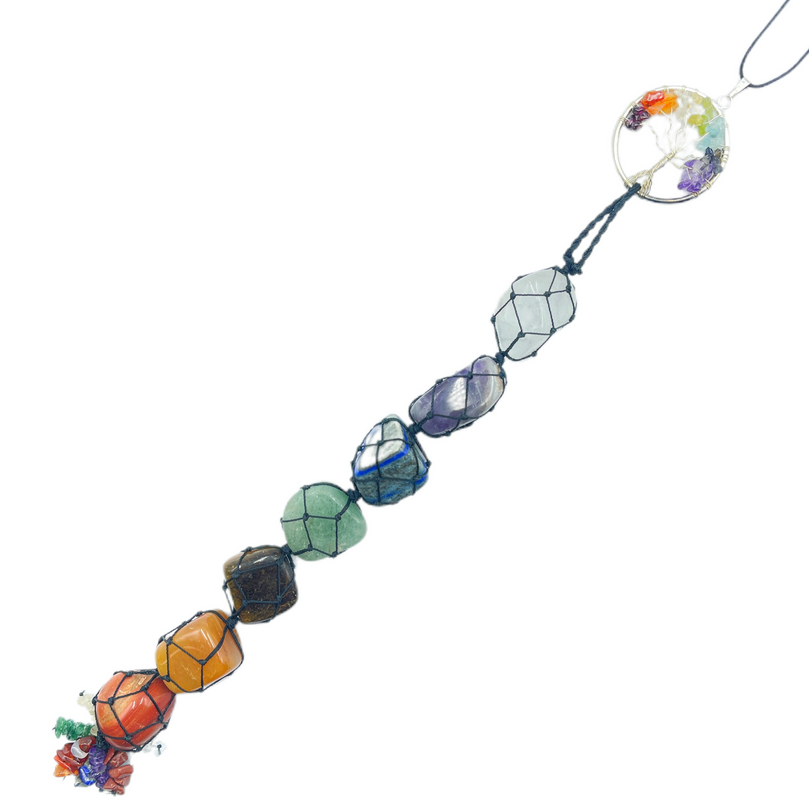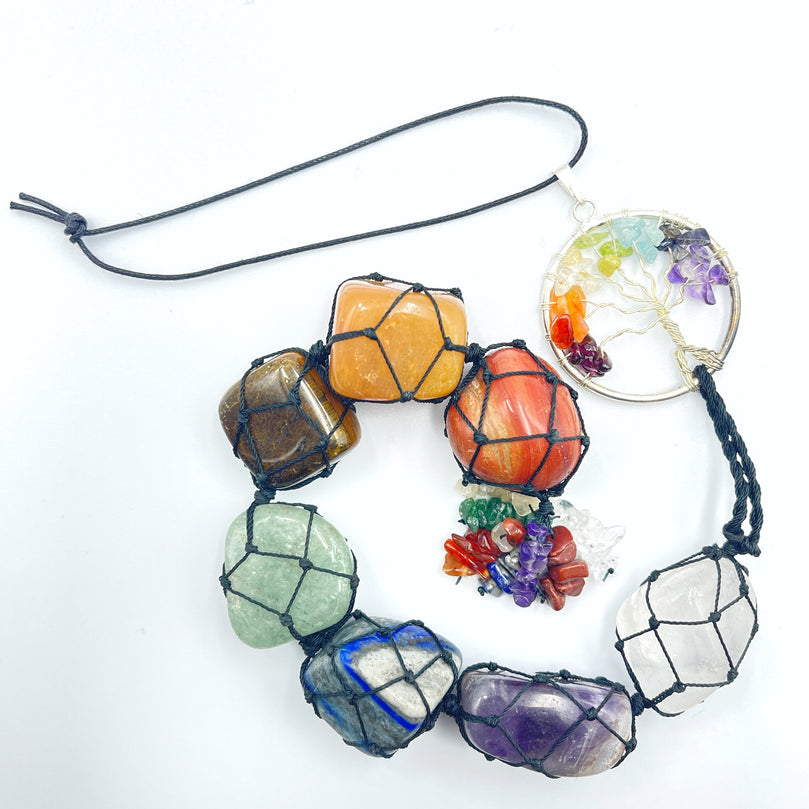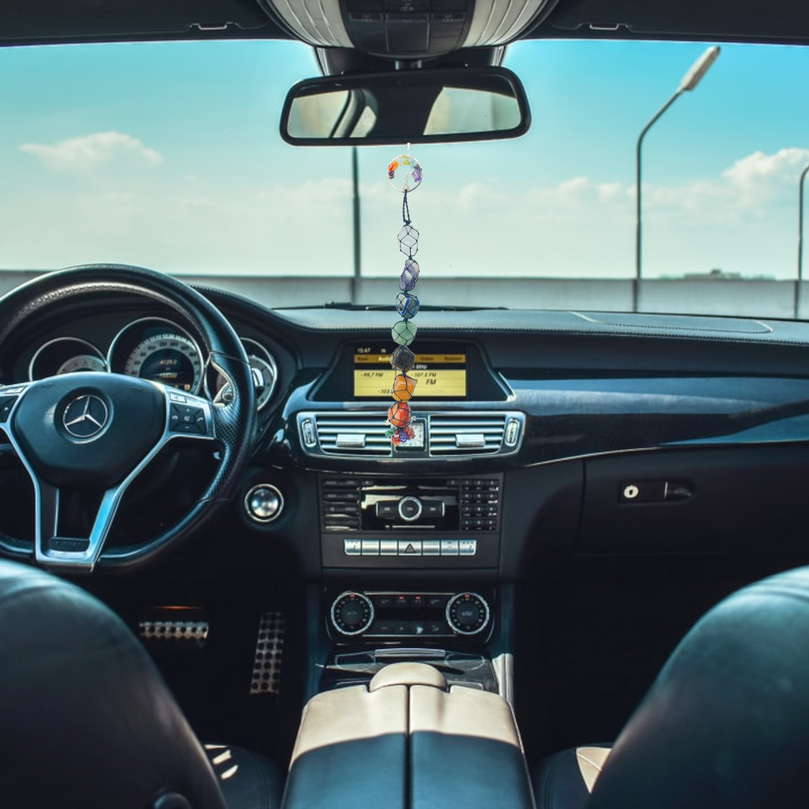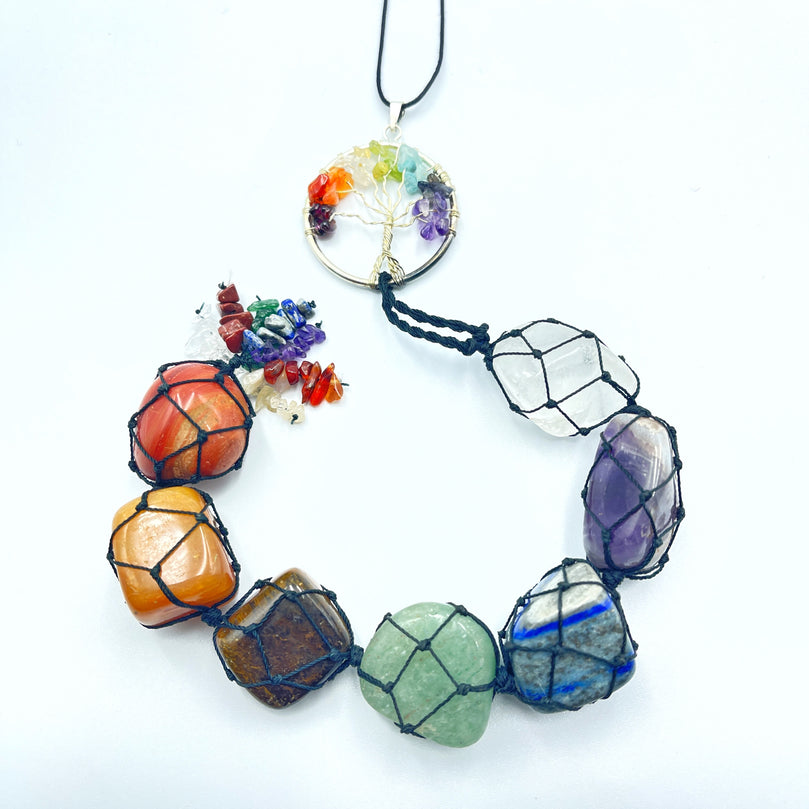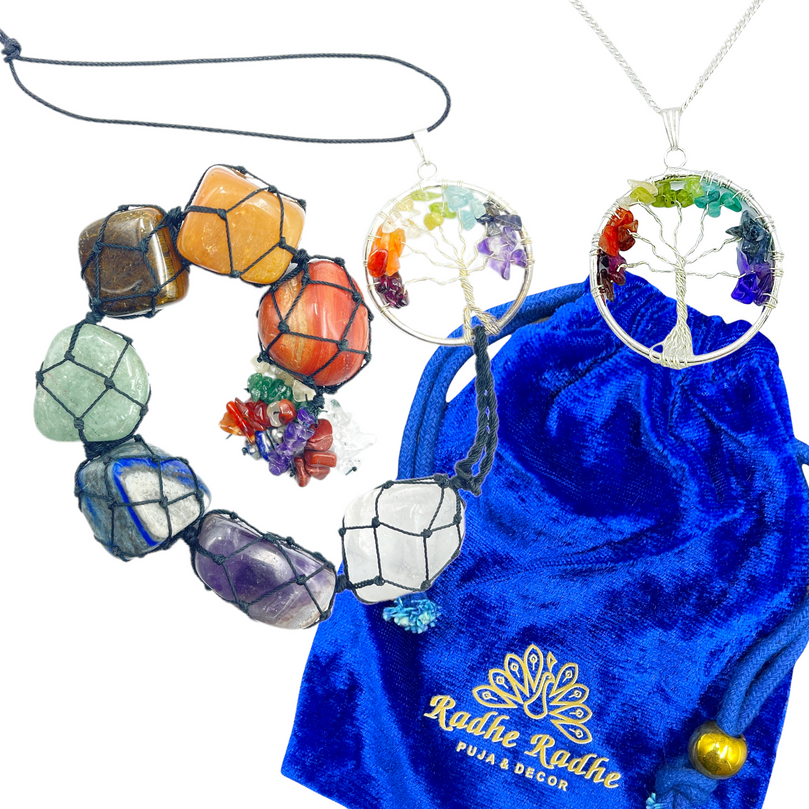 ✔️

PERFECT CAR DASHBOARD ORNAMENT - We at RadheRadhe have taken the range of spiritual and physical benefits of the 7 chakra gemstones and transformed it into a portable and easily hangable car rearview mirror energy cleanser. Now you can supercharge your stones by letting the sun's rays consistently radiate through the natural gemstones giving you the maximum benefits and healing abilities of the 7 chakra stones to protect and better the lives of those inside the vehicle for safety. Can also be hung on any wall at home or office and can even be cut apart to individually use each stone. 

✔️ ALL 7 CHAKRA BENEFITS IN ONE -

1st Chakra - Root - Red Agate (Grounding & Protection), 2nd Chakra - Sacral - Amber (Emotional Balance), 3rd Chakra Solar Plexus - Tiger Eye (Strength), 4th Chakra Yellow Citrine (Happiness & Purpose), 5th Chakra - Throat - Turquoise (Healing), 6th Chakra - Third Eye - Lapis Lazuli (Insight & Clarity), 7th Chakra - Crown - Amethyst (Wisdom & Freedom) 

✔️ CREATE A SURROUNDING FULL OF POSITIVE ENERGY -

This

Tree of Life Symbol on our RadheRadhe 7 Chakra Gemstone Ornament

creates a powerful positive force to make the surrounding environment full of high vibration energy, helping you to open your mind, heart, spirit by its healing power, and make you enjoy the positive vibes. Perfect for Yoga Meditation,

Chakra balancing

, Reiki healing, or just as parts of your daily life and fashion. 

✔️

NO WORRY 100% SATISFACTION GUARANTEED - If for any reason, you are not completely satisfied with your bracelet or necklace, simply contact our friendly customer support within 30 days of the purchase and enjoy 100% REFUND or a BRAND NEW REPLACEMENT.