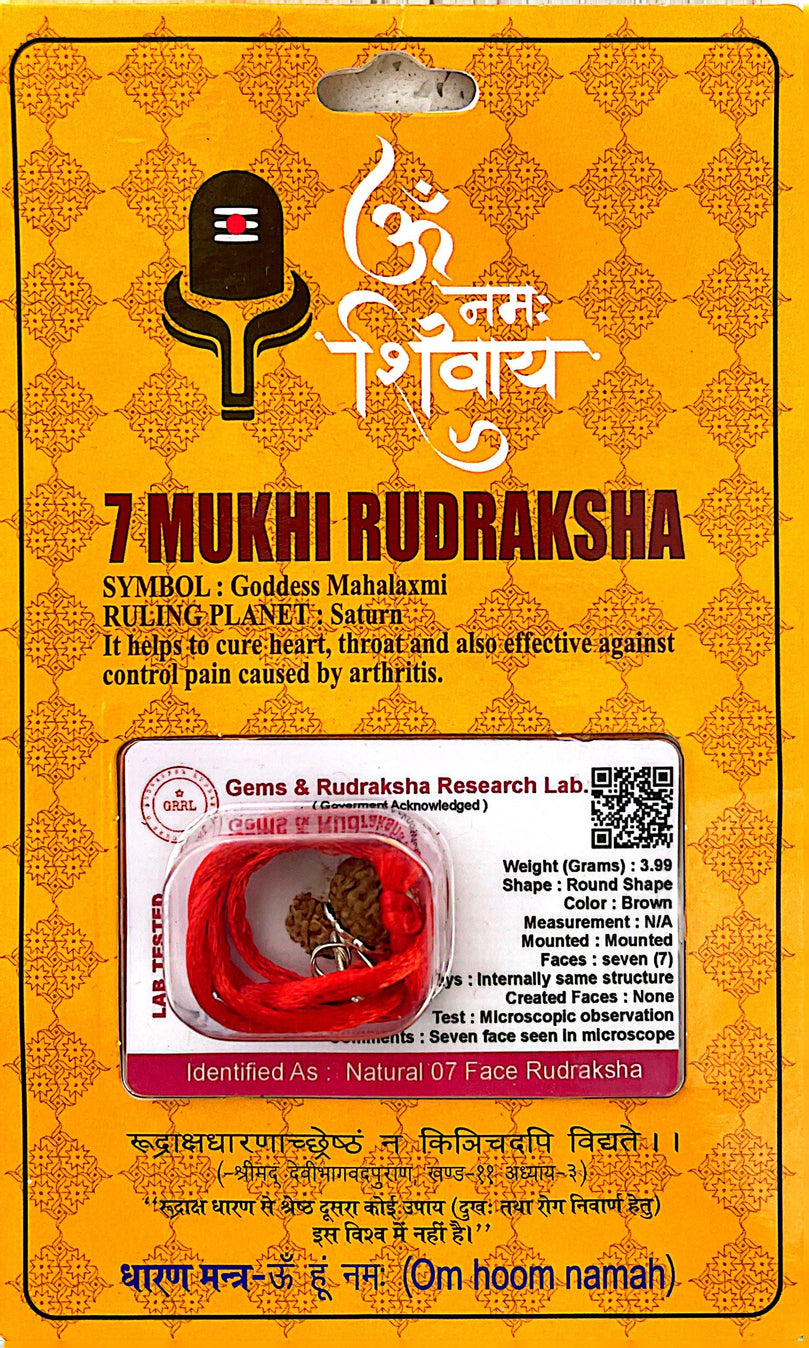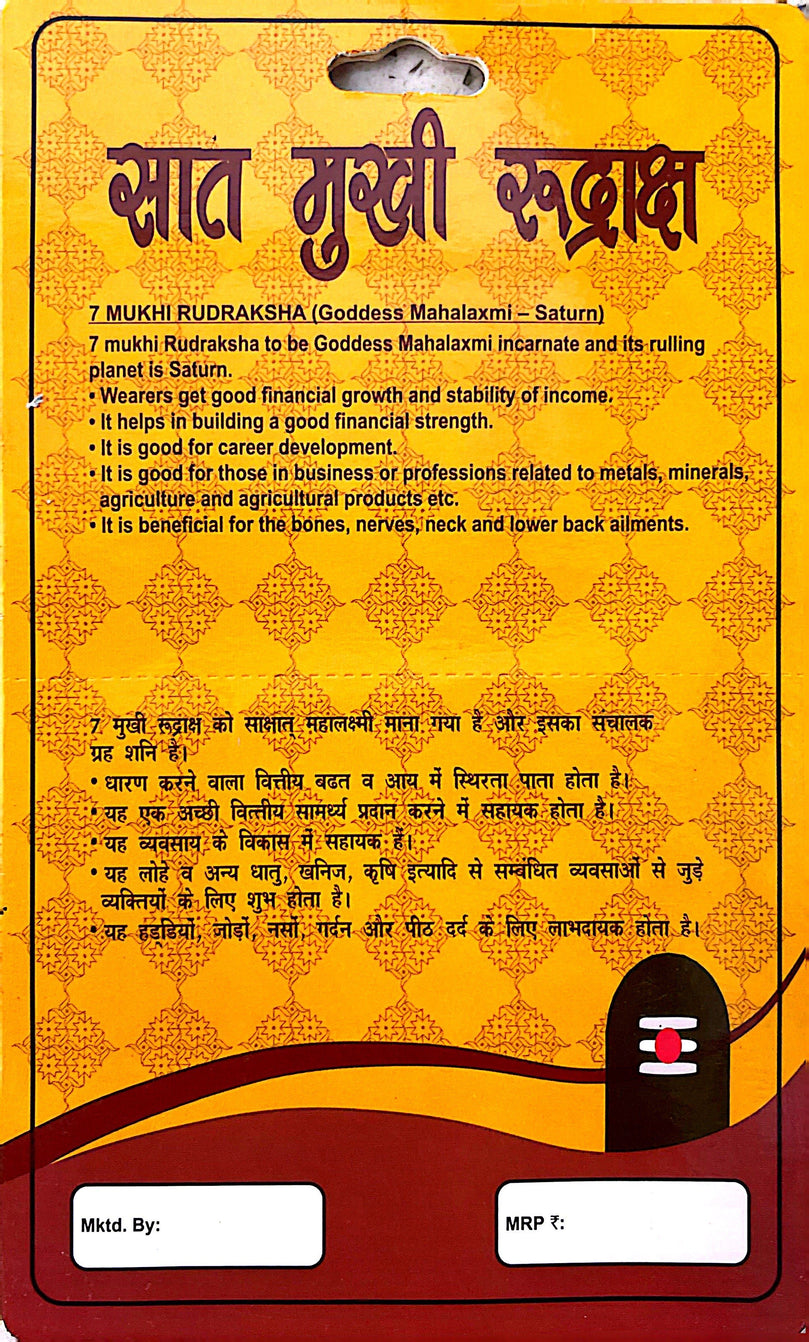 7 MUKHI RUDRAKSHA (Goddess Mahalaxmi - Saturn)

7 mukhi Rudraksha to be Goddess Mahalaxmi incarnate and its ruling planet is Saturn.
Wearers get good financial growth and stability of income
It helps in building good financial strength.
It is good for career development.

It is good for those in business or professions related to metals, minerals, agriculture, and agricultural products etc.
fo It is beneficial for the bones, nerves, neck, and lower back ailments.