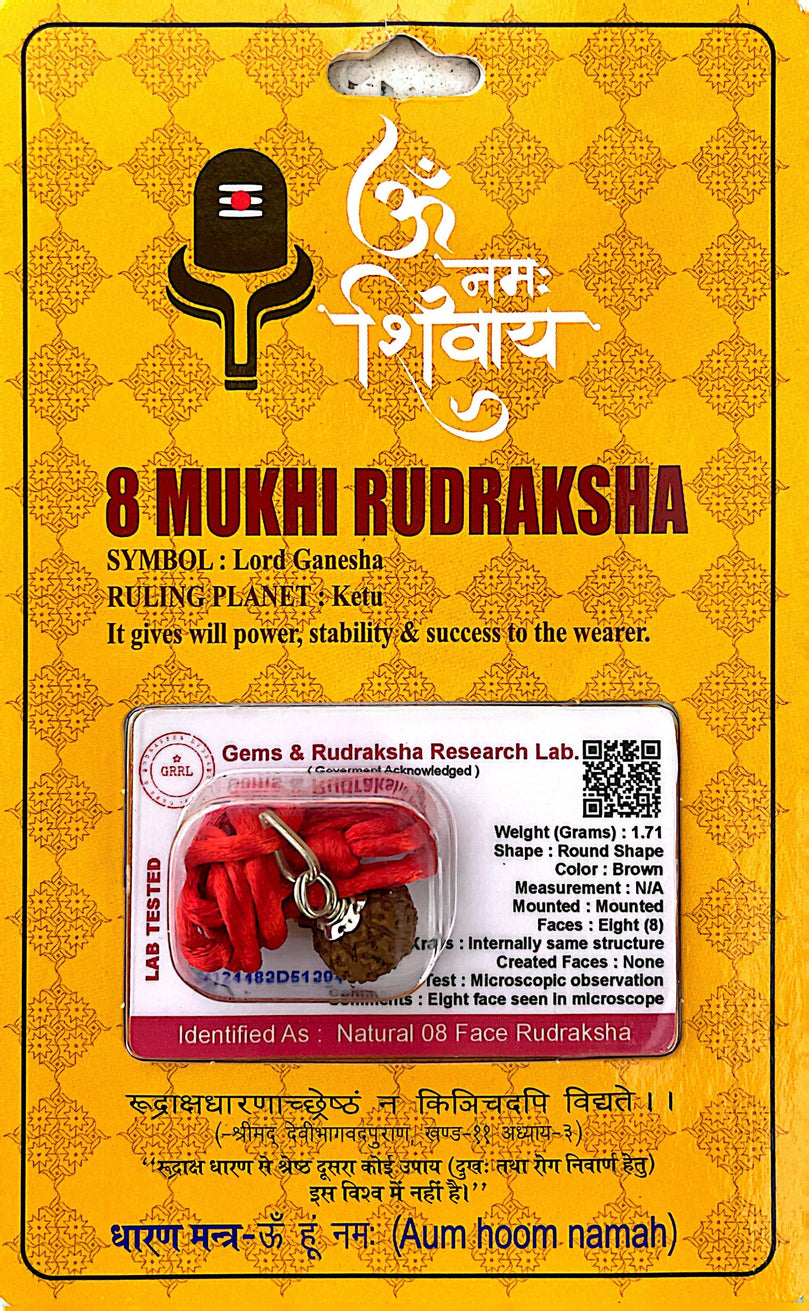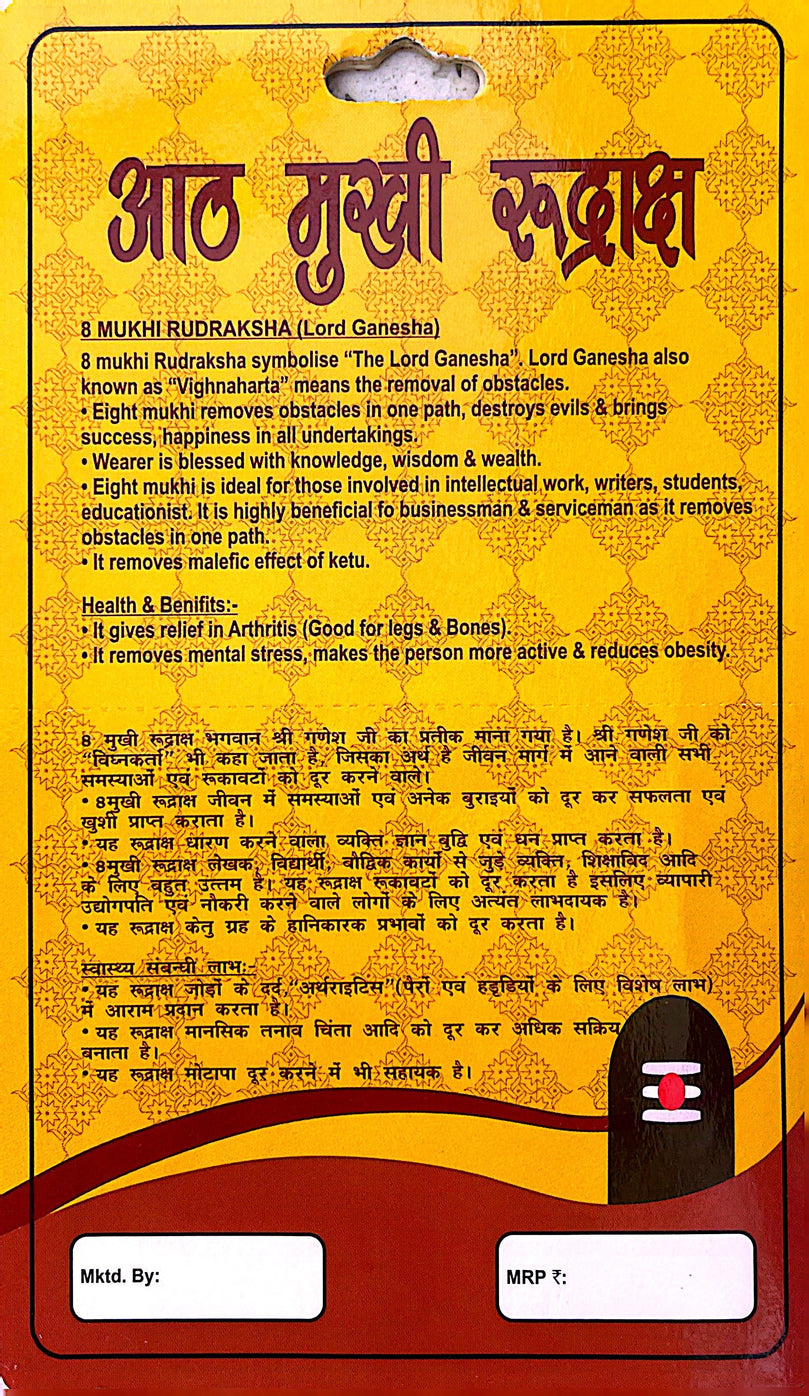 8 MUKHI RUDRAKSHA (Lord Ganesha)

8 mukhi Rudraksha symbolizes "The Lord Ganesha". Lord Ganesha also known as "Vighnaharta" means the removal of obstacles.
Eight mukhi removes obstacles in one path, destroys evils & brings success, and happiness in all undertakings.
• Wearer is blessed with knowledge, wisdom & wealth.
Eight mukhi is ideal for those involved in intellectual, work, writers, students, and educationists.
It is highly beneficial for businessmen & servicemen as it removes obstacles in one path.
• It removes the malefic effect of ketu.
Health & Benefits:-
It gives relief to Arthritis (Good for legs & Bones).
It removes mental stress, makes the person more active & reduces obesity