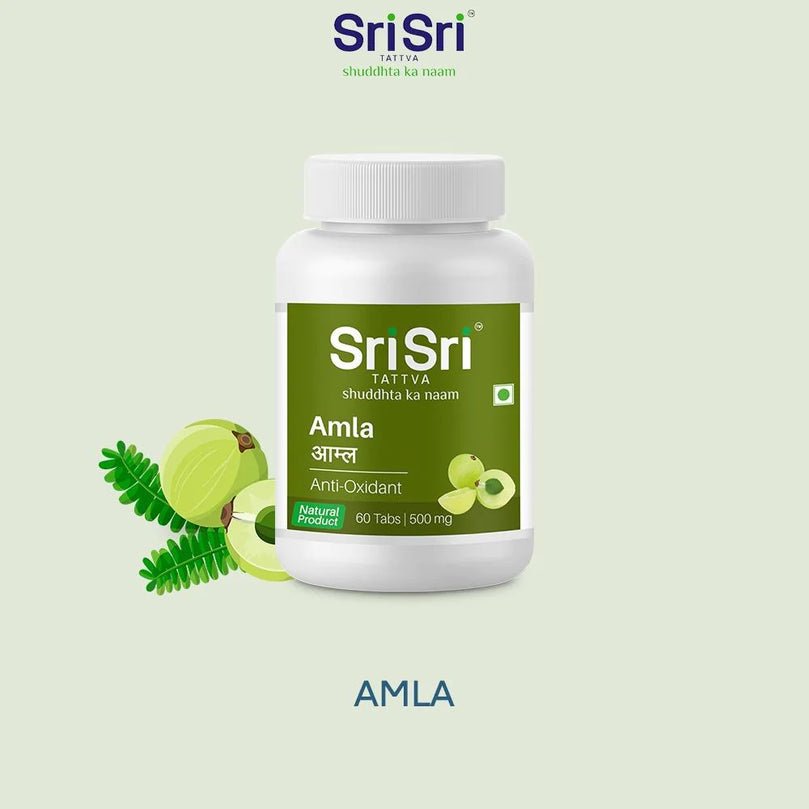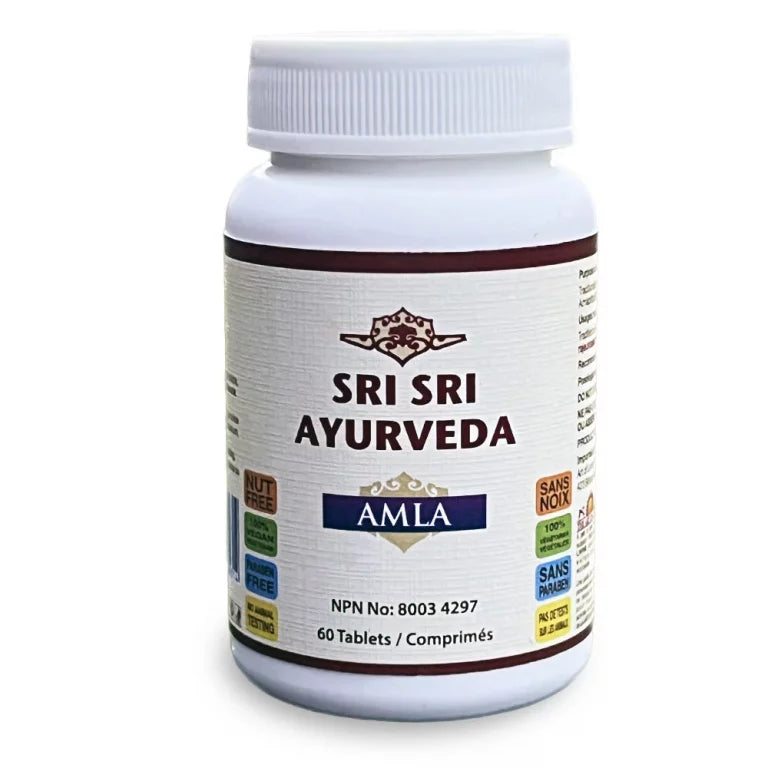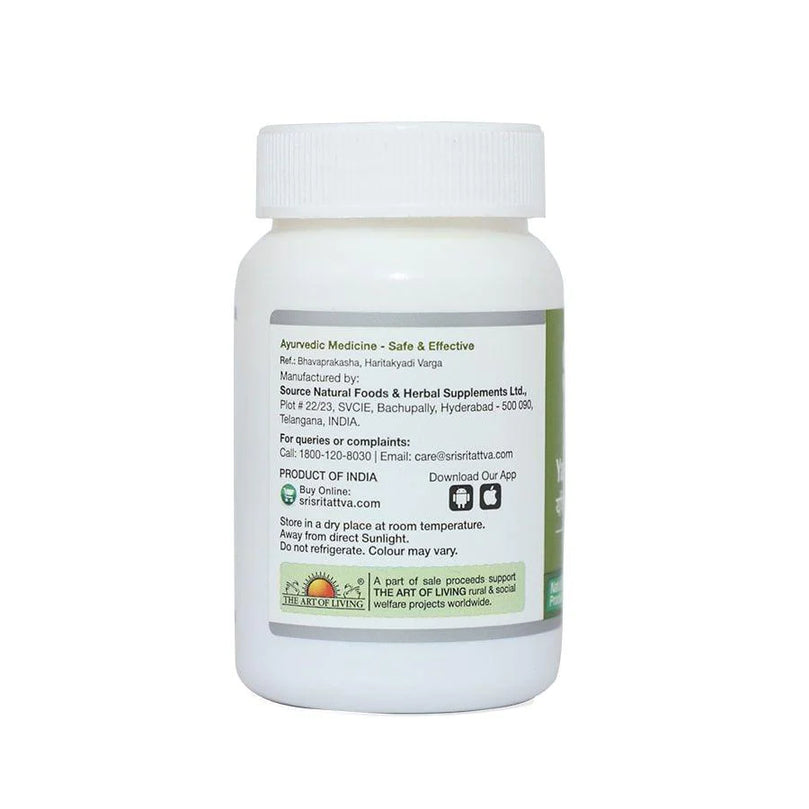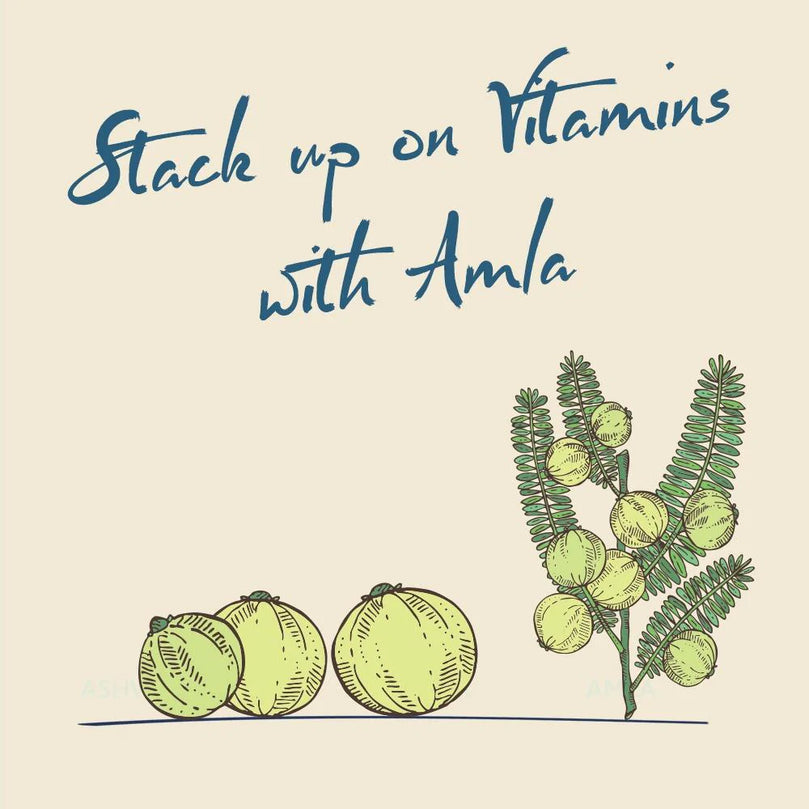 Traditionally used in Ayurveda to help relieve symptoms such as:

heartburn and indigestion associated with Amlapitta (hyperacidity/dyspepsia). Traditionally used in Ayurveda to help relieve Daha (burning sensation) associated with aggravated Pitta.
Amlaki or Indian Gooseberry is one of the best rejuvenators. It helps alleviate all the three doshas. It has great therapeutic uses in eye disorders, hair fall and diabetes. It delays ageing and is one of the best aphrodisiacs. It is also an anti-oxidant.
Key Benefits
Acts as a strong antioxidant and improves physical and mental health.
Increases immunity and helps in digestion.
Improves memory and increases haemoglobin.
Helps to fight against ageing effects.
Improves eyesight.
Reduces pigmentation.
Gives strength to liver, kidneys and heart.
Has rejuvenating properties.
Promotes the health of skin, bones, blood and brain.
How to Use
As directed by the physician
Key Ingredients
Emblica officinalis (gooseberry)
Net Weight: 60 Tabs | 500mg