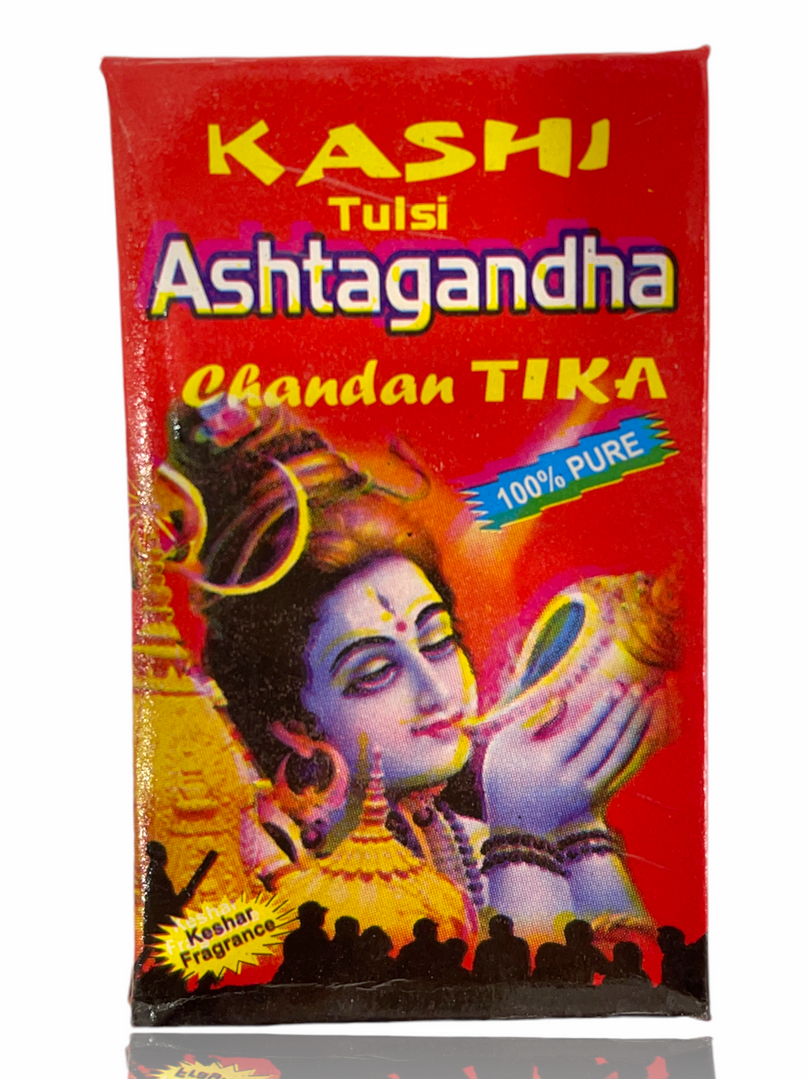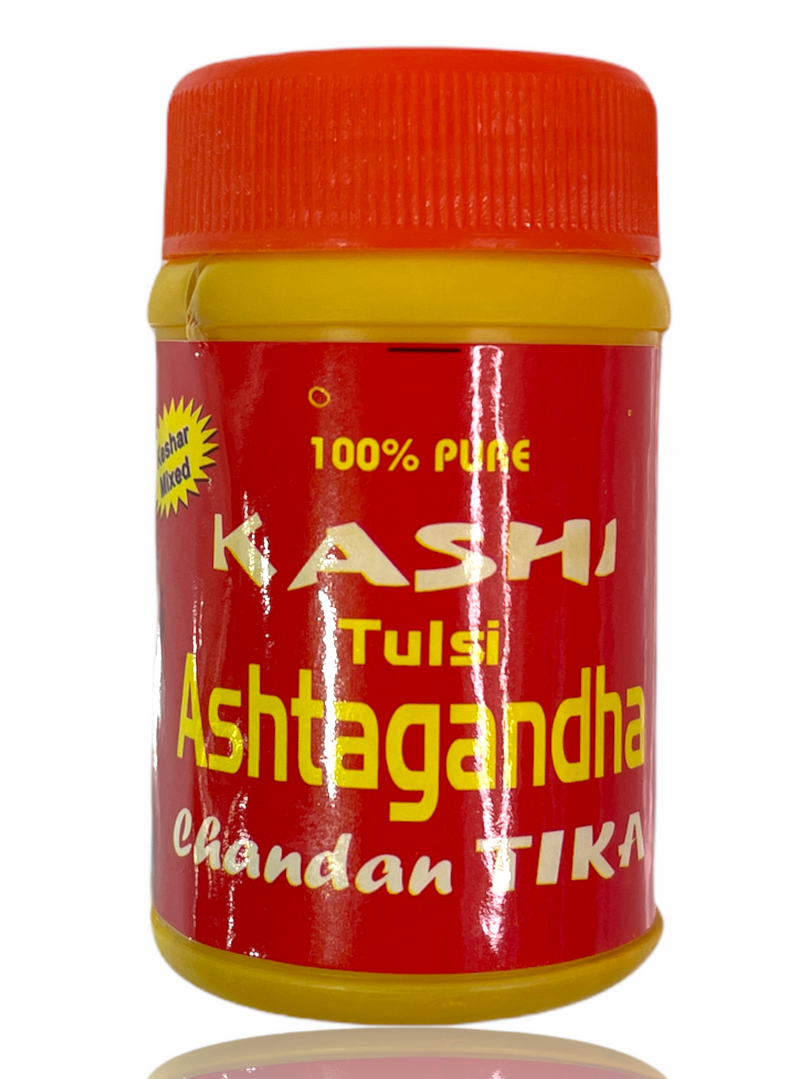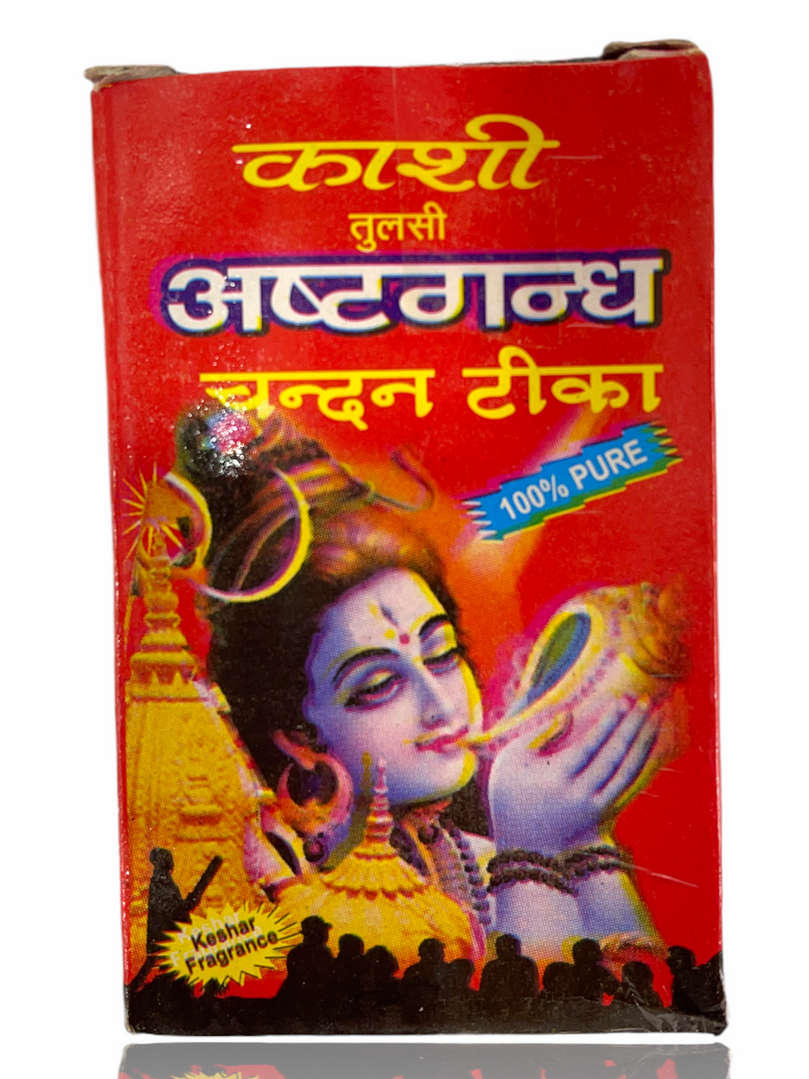 Ashtagandha is a holy fragrance that used to emanate from the form of Lord of Krishna. This is the fragrance one encounters on a visit to the temple, a fragrance one associates with holiness, purity, and positivity.

Chandanam, further mixed with herbs, perfumes, pigments, and some other compounds, results in javadhu.

Sandalwood paste or Ashtagandha is integral to rituals and ceremonies, to mark religious utensils, and to decorate the icons of the deities

It is indigenous to South India and grows in the Western Ghats hill range.

In Hinduism and Ayurveda, sandalwood is thought to bring one closer to the divine. Thus, it is one of the most used holy elements in Hindu and Vedic societies.