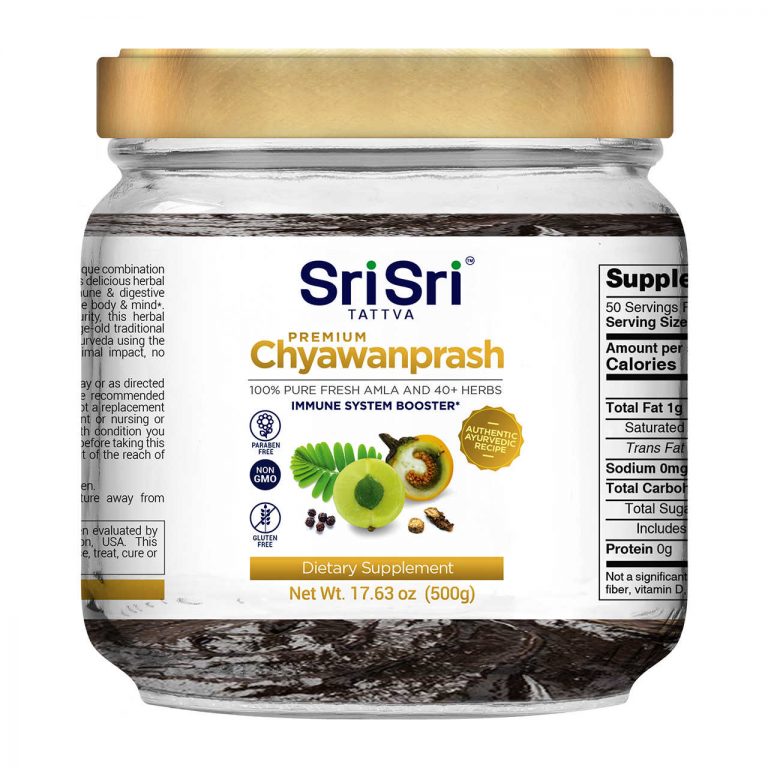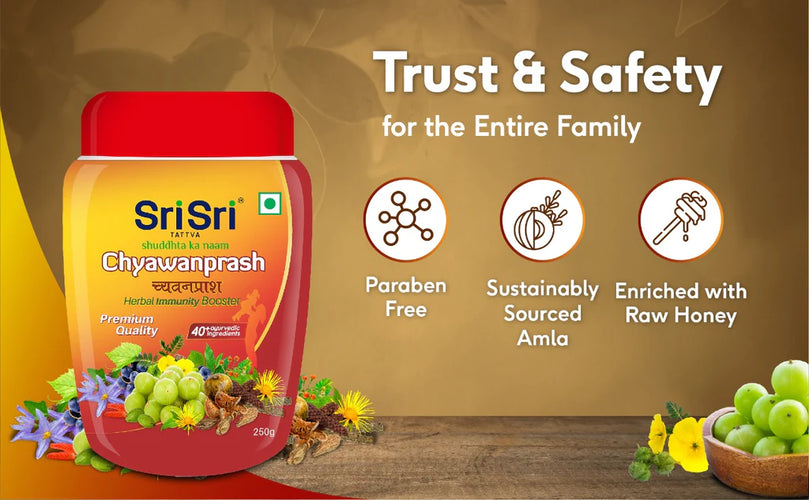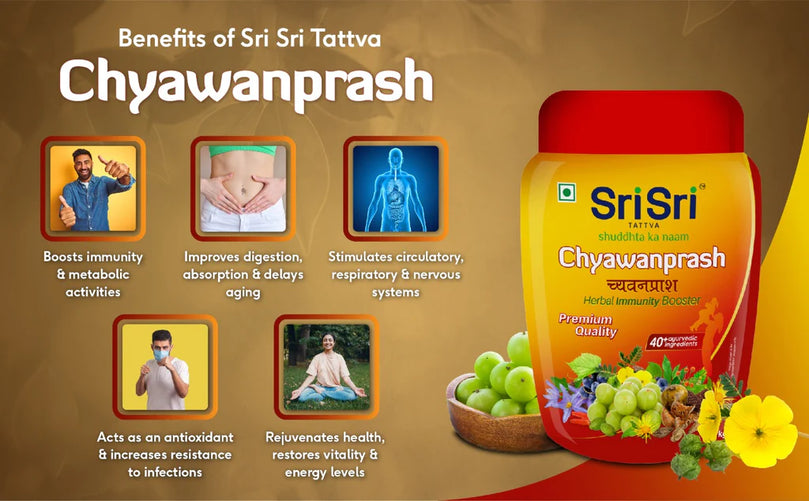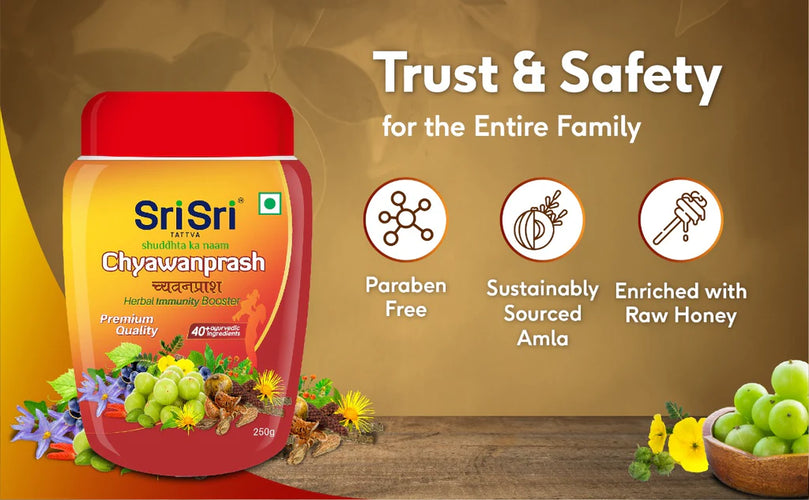 Sri Sri Tattva Chyawanprash is a unique combination of more than 40 different herbs. Ensuring highest levels of purity, this herbal formulation is prepared with the age old, traditional technique of ancient Rishis. It boosts immunity, rejuvenates health and restores vitality and energy levels in the body.
Key Benefits
Amla is a rich source of natural vitamin C, minerals and potent herbal nutrients, which boost immunity and other metabolic activities in the body.
Stimulates circulatory, respiratory and nervous systems.
Protects from nervous exhaustion and acts as an antioxidant and increases resistance in the body.
Rejuvenates health, restores vitality and energy levels in the body.
Improves digestion, absorption, assimilation, delays aging.
Promotes youthfulness and longevity.
Also strengthens the sense organs.
Enhances memory and nourishes the nervous system.
How to Use
1 teaspoon full, once a day or as directed by the physician.
Key Ingredients
Net Weight: 500 g