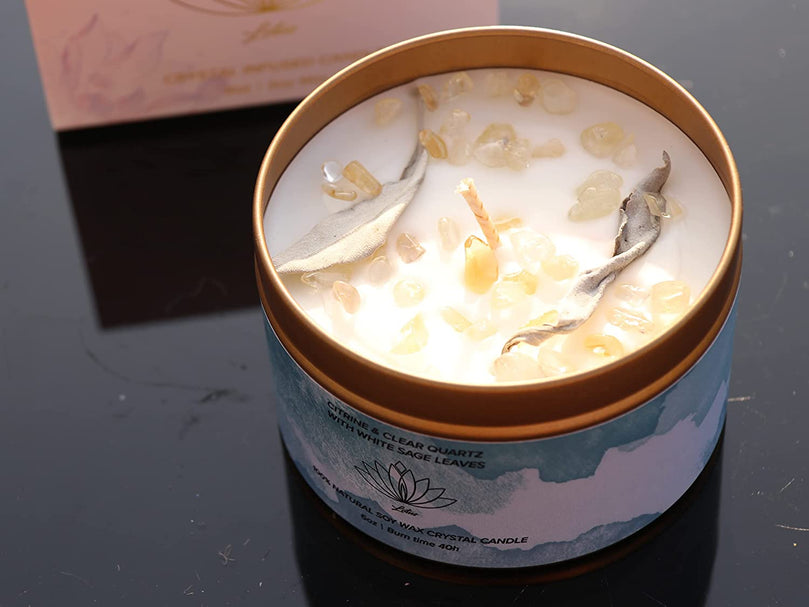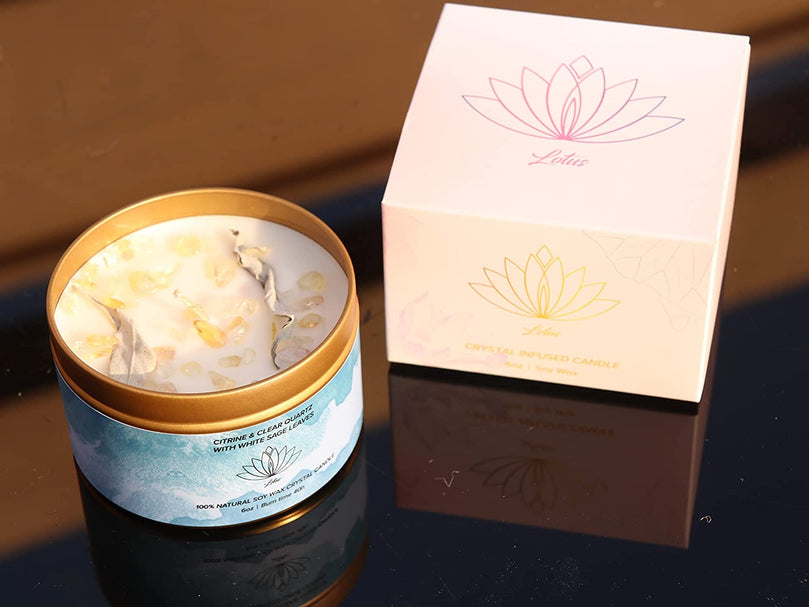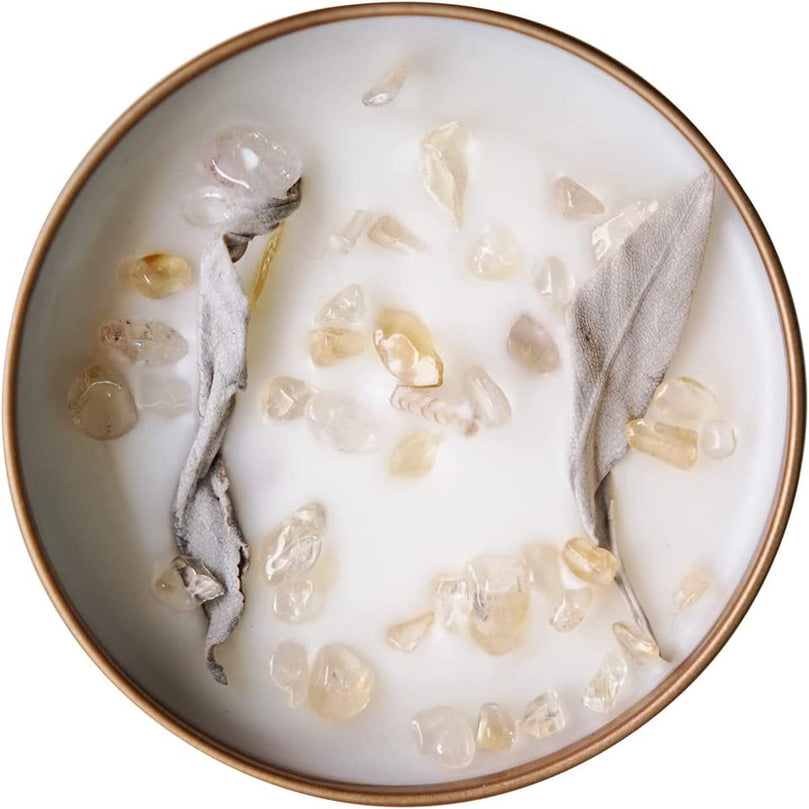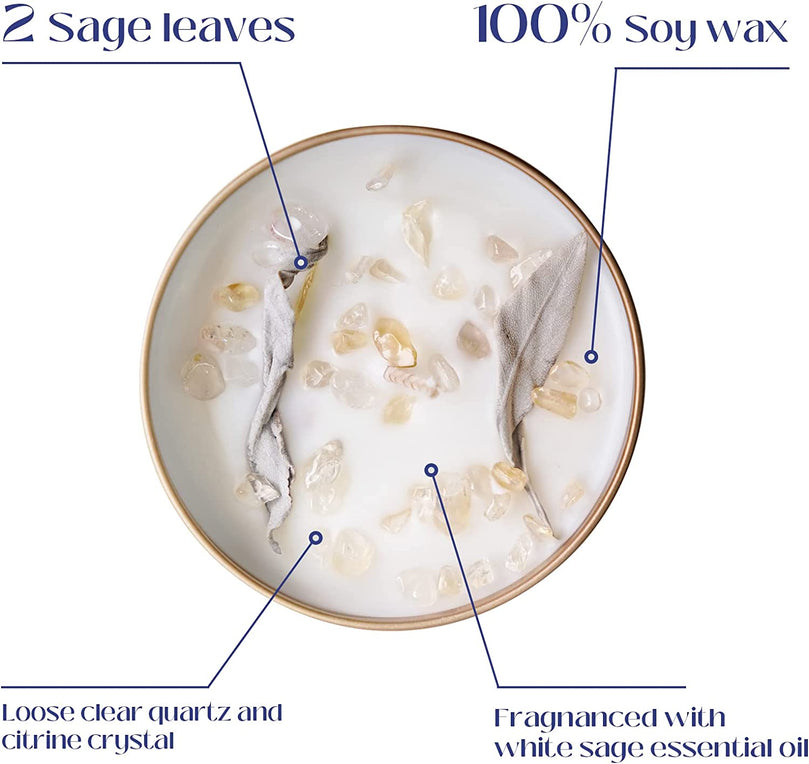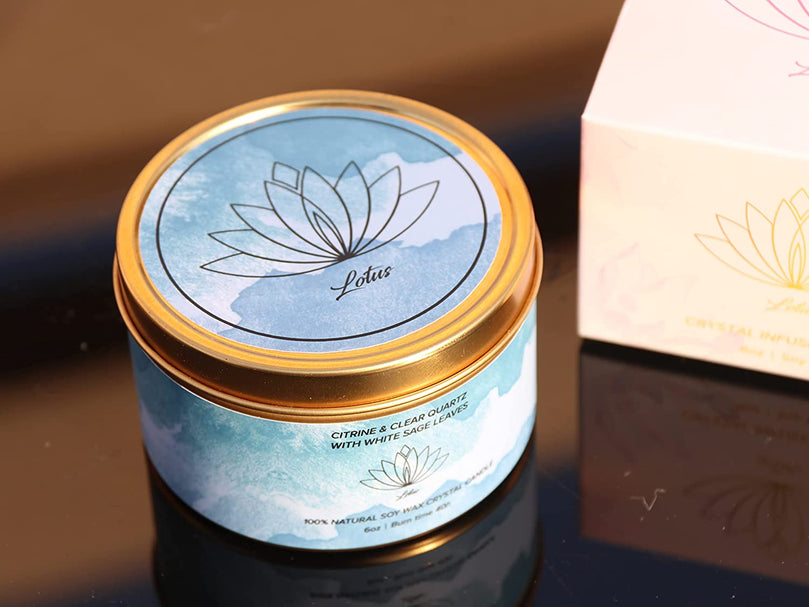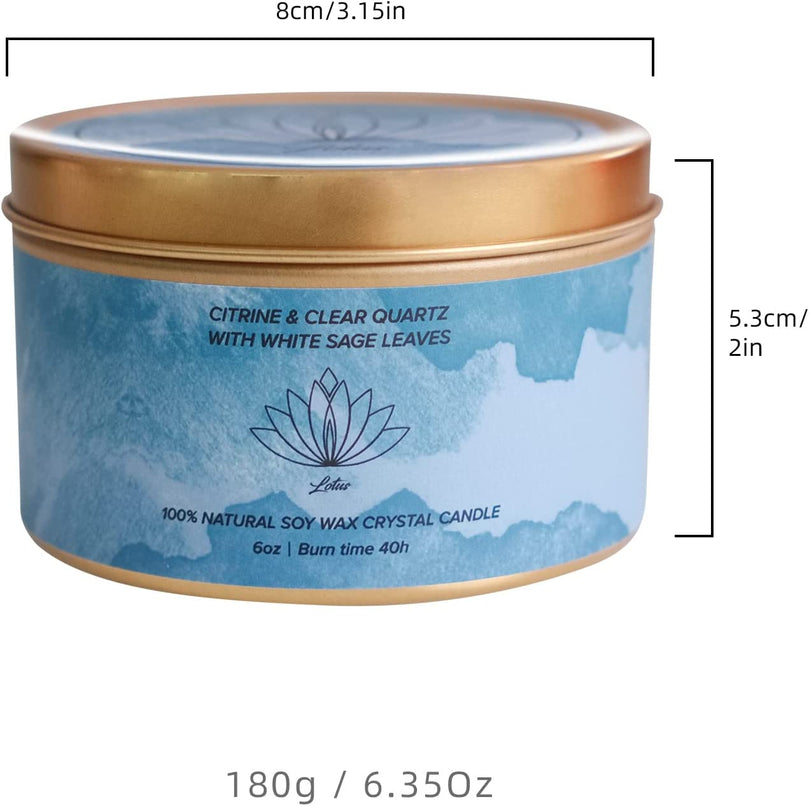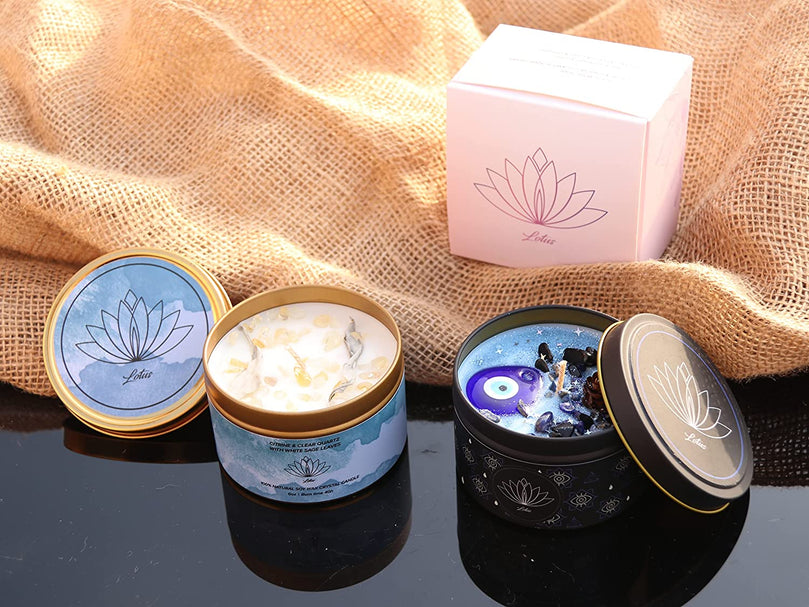 ✔️WHY USE CRYSTAL-INFUSED CANDLES?

Crystal-infused candles have multiple benefits as the energy and properties of the crystal can be amplified and released into the environment while burning, creating a desired ambiance or promoting a specific intention. It can also create a unique sensory experience that enhances meditation and promotes inner peace and well-being. By combining the benefits of crystal healing and aromatherapy, these candles become a powerful tool for promoting overall wellness.

✔️ INFUSED WITH REAL CITRINE & CLEAR QUARTZ GEMSTONES:

These crystals promote relaxation, reduce stress & anxiety, and increase focus, balance, clarity, and abundance. When heated, these crystals provide physical benefits such as pain relief, inflammation reduction, and immune system boost. They help create a peaceful environment in home, office or bath that enhances overall well-being and promote feelings of peace, harmony, and balance, creating a grounded and centered space.

✔️ LAVENDER VANILLA SCENT:

The calming scent of Lavender Vanilla has a sweet, floral aroma with notes of warm vanilla will transport you to a place of tranquility and relaxation. The scent is soothing and calming, perfect for promoting relaxation and creating a peaceful atmosphere at home, in the bath or the office. 

✔️ INFUSED WITH WHITE SAGE LEAVES:

Our candle not only smells great but White Sage leaves also has natural antimicrobial and anti-inflammatory properties that purifies of negativity and cleanse the air, making it the perfect choice for anyone looking to create a peaceful and healthy home environment.
✔️ 36 HOURS OF BURN TIME:
With a burn time of 36 hours, this candle will last you for days, providing a continuous source of light, fragrance and protection. This makes it perfect for long evenings spent at home, or for use during meditation, studying or relaxation.