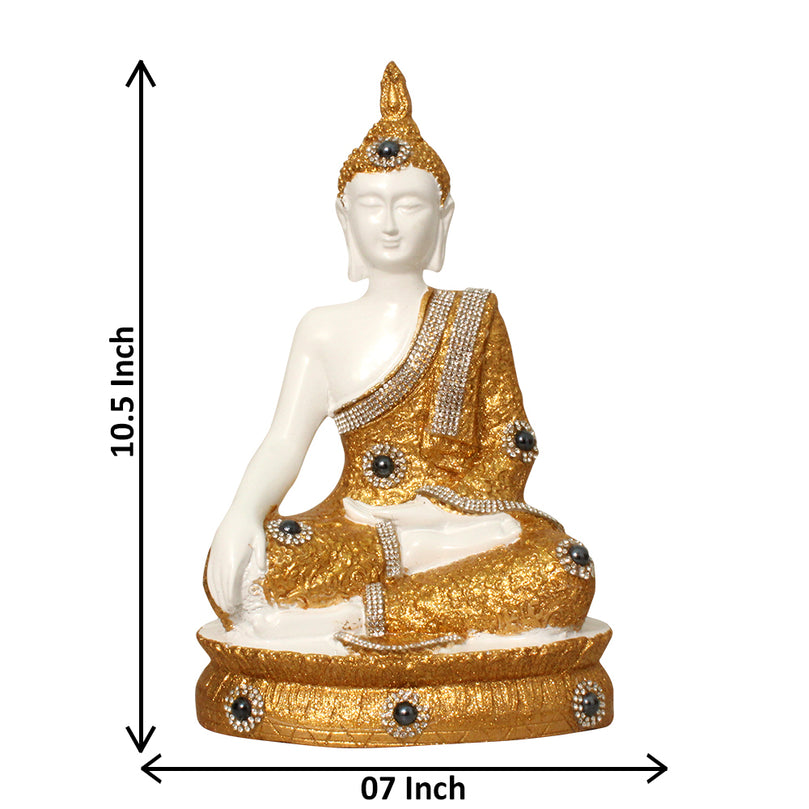 BUDDHA, THE ENLIGHTENED BEING WHO IS KNOWN FOR PEACE OF MIND
DETAILED AND EXCELLENT STATUE
In this awesome Meditation Buddha Statue, the white and golden colors complement each other, the patterns are scattered and the layout is exquisite, more ingenuity, the details are excellent, polished, comfortable to touch, and will not scratch your desktop and furniture. You can keep this Statue with confidence. It is an elegant piece for home decoration. Create a calm living environment and make life full of vitality.
ASIAN STYLE BUDDHA STATUES
The Asian-style Buddha statues are very popular because of their religious form. At the same time, the statues are more beautiful and spiritual. Describe the practice of purification and can bring you and your family and friends, which can bring unlimited good luck and wealth to you and your family and friends. Peace, quiet, and leisure are the symbols of beauty.
MADE OF DURABLE MATERIAL THAT LASTS
This great Buddha statue is made of high-quality durable material. The exquisite craftsmanship engraves a vivid and delicate image, elegant and detailed, and can be used as an ornament for a long time. You can give it as a gift to your family and friends. The expert craftsmen in India made this Statue with hours of labor. 
Key Features:
Suitable to be placed in the home, office, yoga room as a decoration

Get rid of the anxiety of your mind

Brings peace and makes you feel relaxed

Safe and healthy, hand-carved and hand-painted

The craftsmanship of the highest level

Never-diminishing premium paint

Dimensions 10.5 x 7 inches
At Radhe Radhe, our commitment to our community and culture is paramount. We stand behind our community with the best quality products and services. Our ultimate goal is to make sure our customers are satisfied with our product from the moment they bring it into their lives.
Very cute idol and it is as per the description. Bright and elegant. Perfect for car dashboard. Would recommend this item.
I have this in my office, love it!