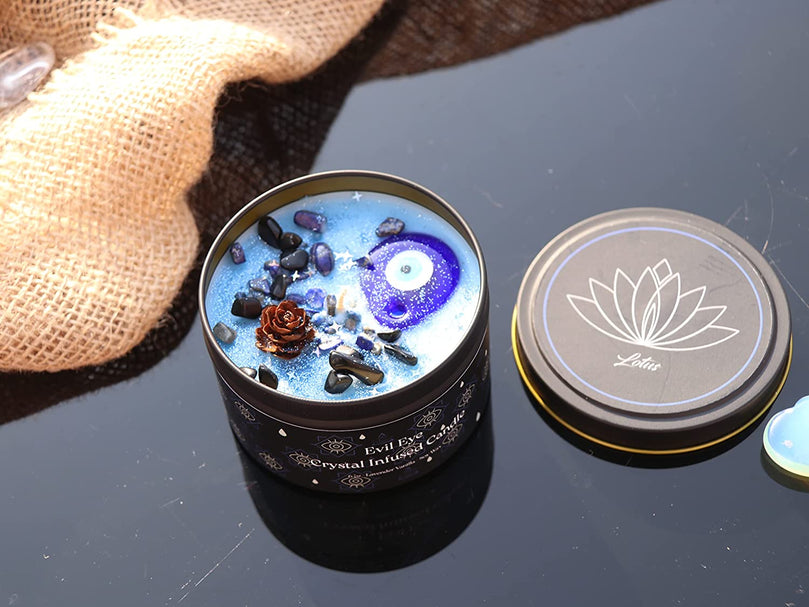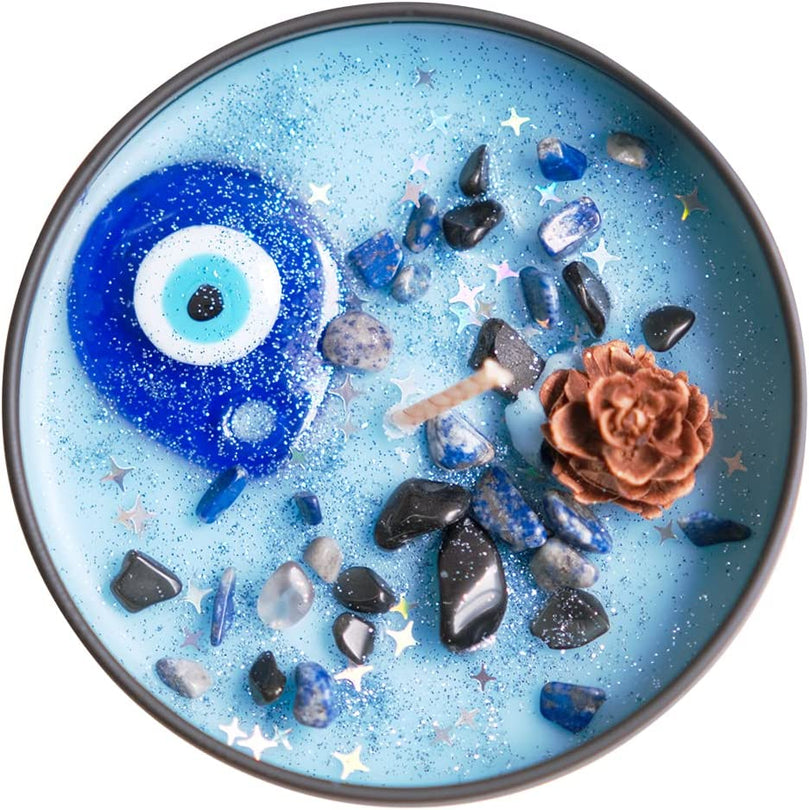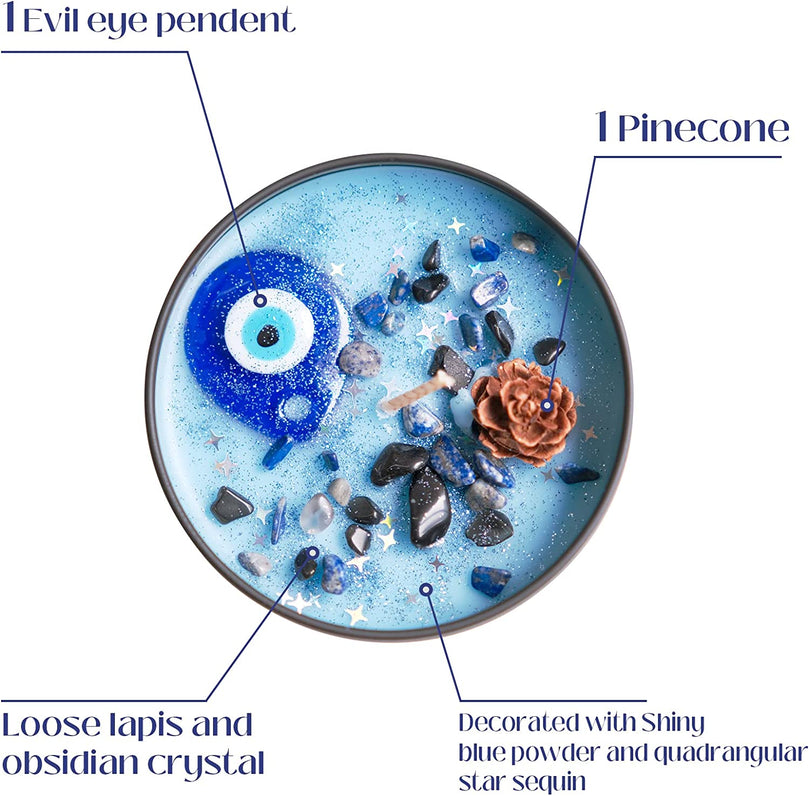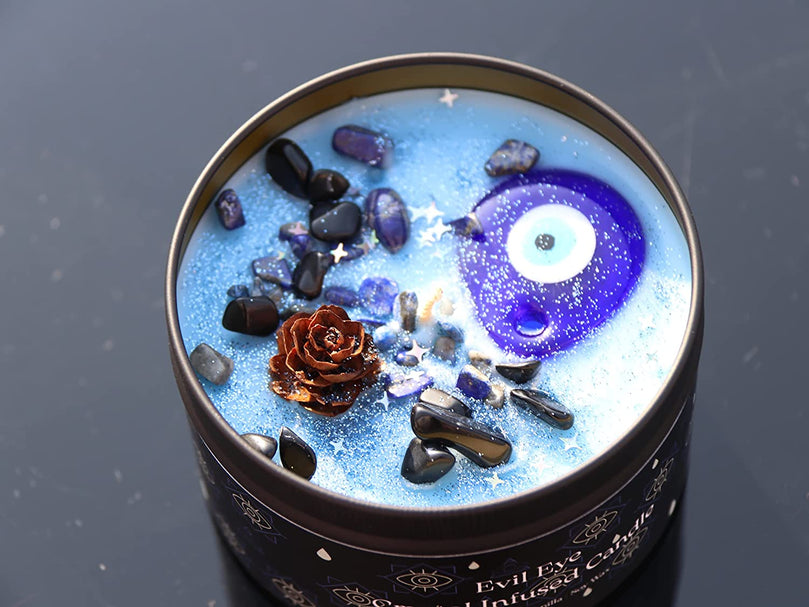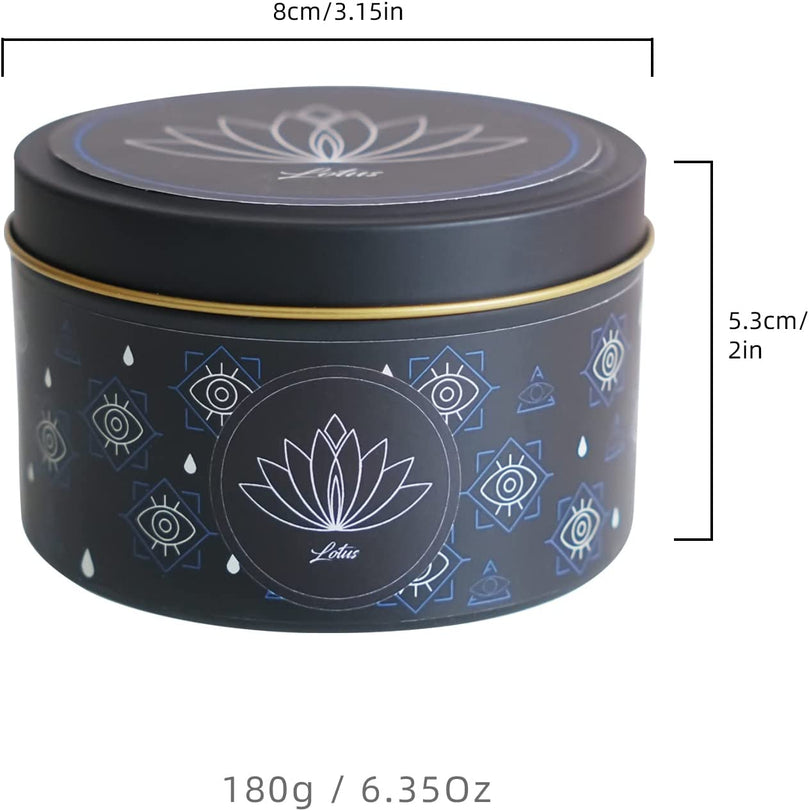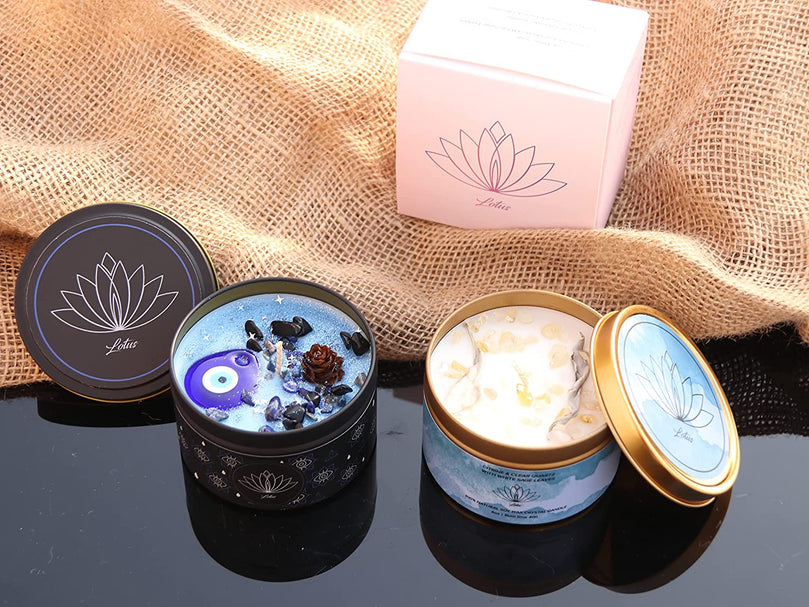 ✔️ WHY USE CRYSTAL-INFUSED CANDLES? Crystal infused candles have multiple benefits as the energy and properties of the crystal can be amplified and released into the environment while burning, creating a desired ambiance or promoting a specific intention. It can also create a unique sensory experience that enhances meditation and promotes inner peace and well-being. By combining the benefits of crystal healing and aromatherapy, these candles become a powerful tool for promoting overall wellness.

✔️ INFUSED WITH REAL LAPIS LAZULI & BLACK OBSIDIAN GEMSTONES: This candle features two powerful crystals that work together to promote inner peace, clarity, and protection. Lapis Lazuli is known for its ability to stimulate the mind and enhance intellectual abilities, while Obsidian is a protector stone known to shield against negativity and promote emotional balance.

✔️ LAVENDER VANILLA SCENT: The calming scent of Lavender Vanilla has a sweet, floral aroma with notes of warm vanilla will transport you to a place of tranquility and relaxation. The scent is soothing and calming, perfect for promoting relaxation and creating a peaceful atmosphere at home, in the bath or the office.

✔️ EVIL EYE PENDANT: The Evil Eye is a symbol of protection that has been used for centuries to ward off negative energy and keep you safe. This pendant is a beautiful addition to the candle and serves as a relic of the candle's protective powers. The pendant can also be removed later on and worn as a necklace or used as a talisman in your daily life.

✔️ 40 HOURS OF BURN TIME: With a burn time of 40 hours, this 100% soy wax candle will last you for days, providing a continuous source of light, fragrance and protection. This makes it perfect for long evenings spent at home, or for use during meditation, studying or relaxation.