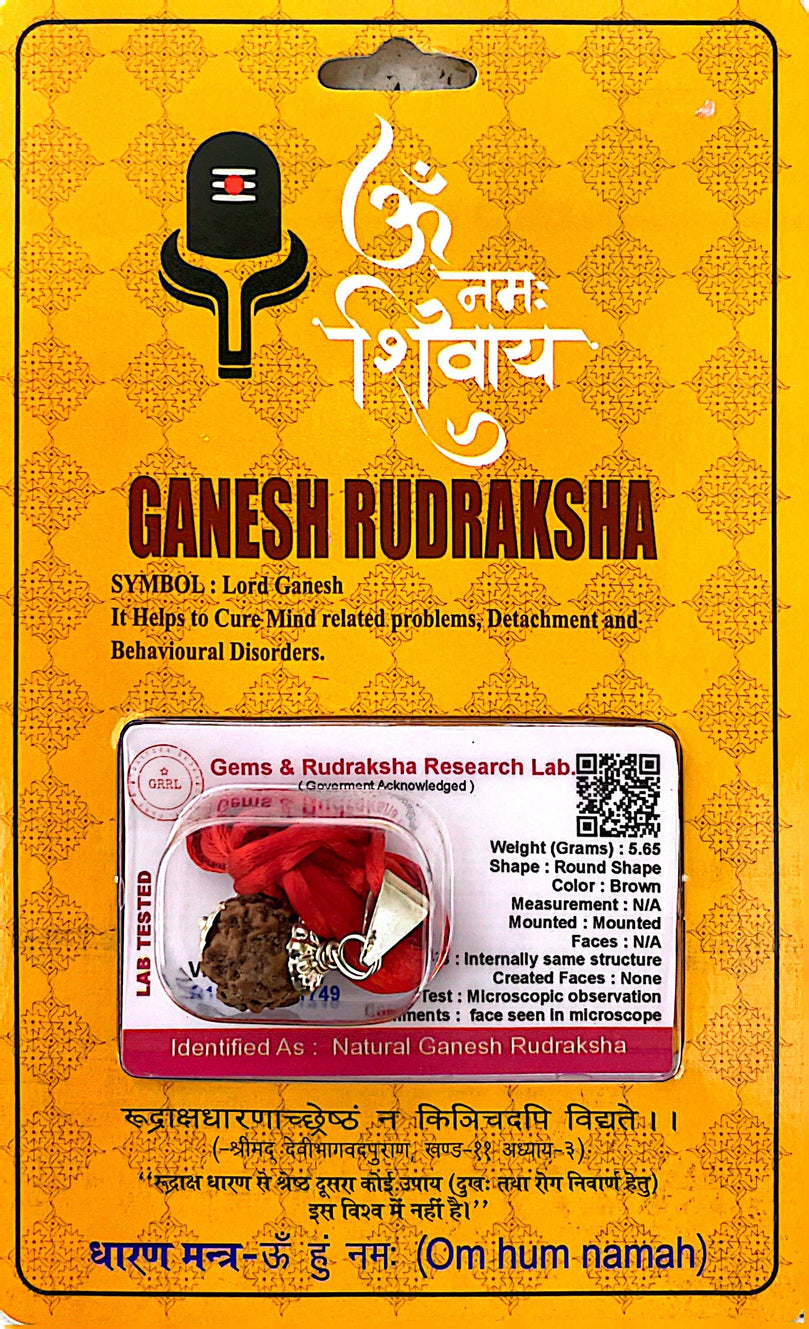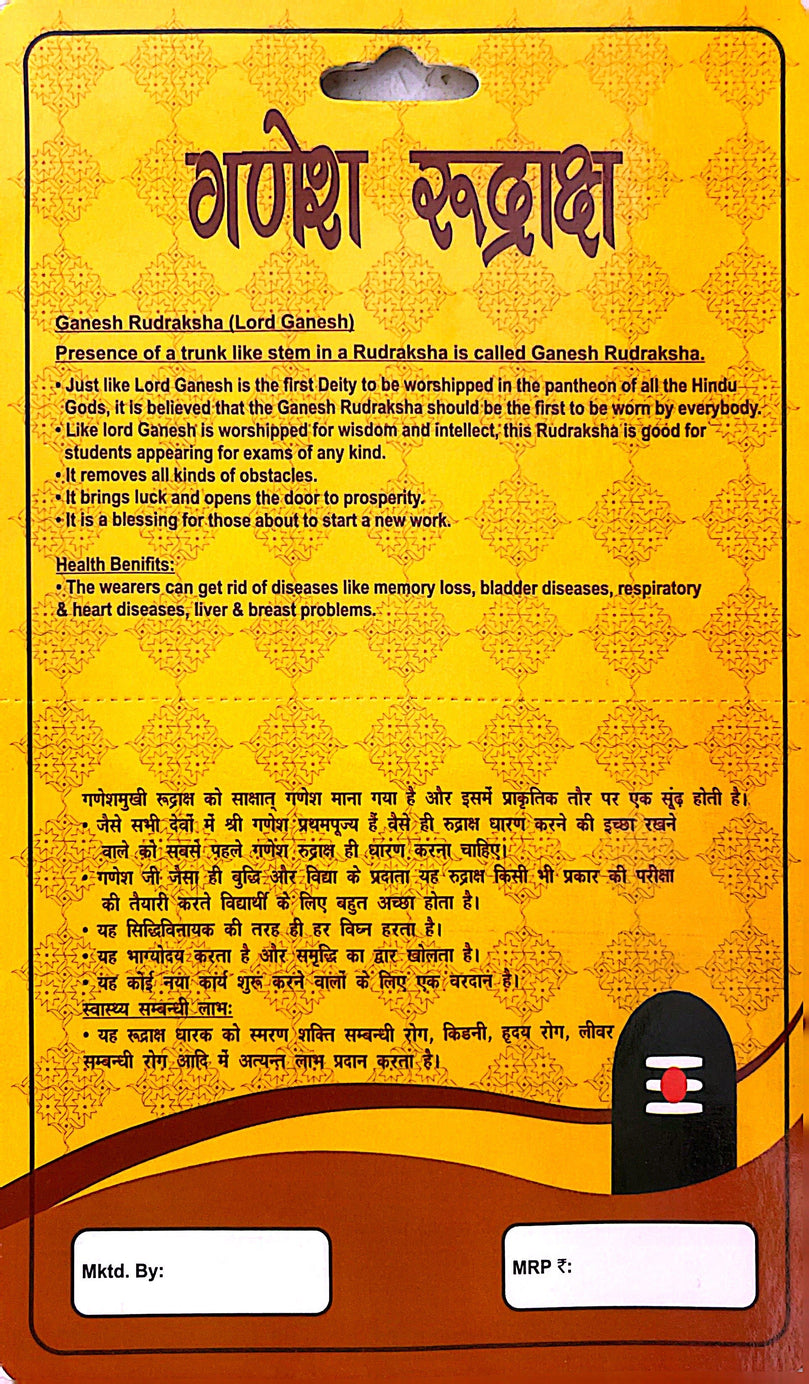 Ganesh Rudraksha (Lord Ganesh)

The presence of a trunk-like stem in a Rudraksha is called Ganesh Rudraksha.

Just like Lord Ganesh is the first Deity to be worshipped in the pantheon of all the Hindu Gods, it is believed that the Ganesh Rudraksha should be the first to be worn by everybody.
Like Lord Ganesh is worshipped for wisdom and intellect, this Rudraksha is good for students appearing for exams of any kind.
It removes all kinds of obstacles.
It brings luck and opens the door to prosperity.
It is a blessing for those about to start a new work

Health Benefits:
The wearers can get rid of diseases like memory loss, bladder diseases, respiratory & heart diseases, liver & breast problems.