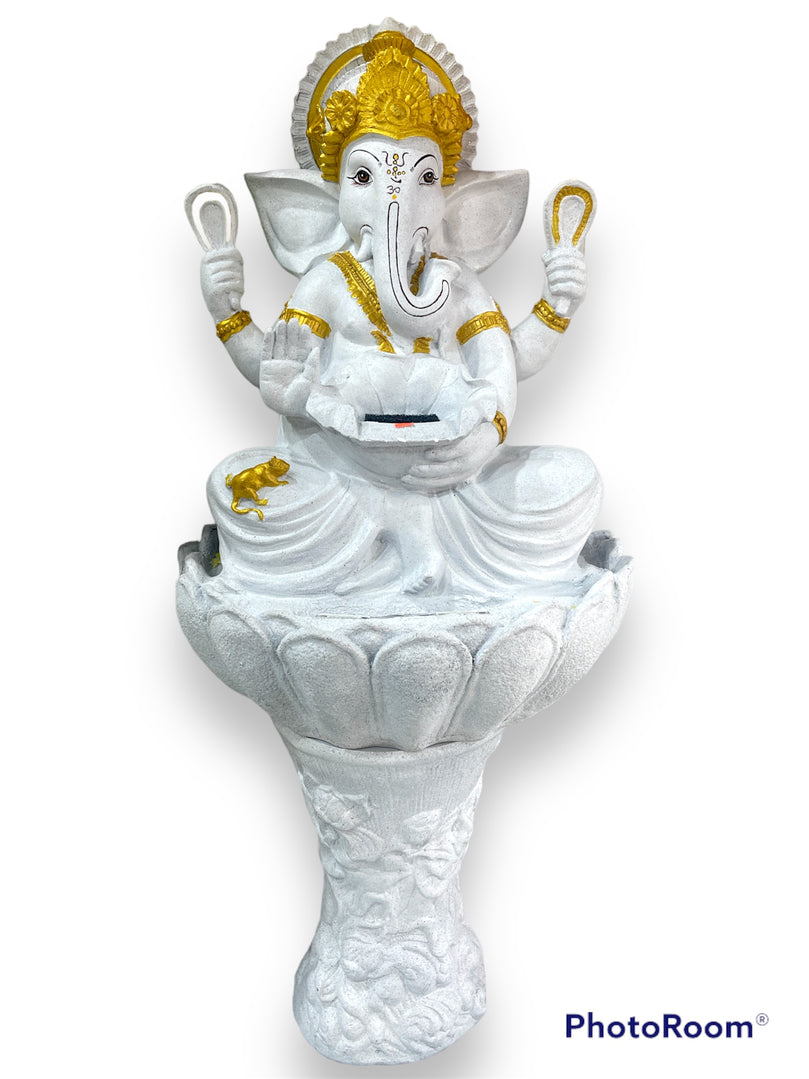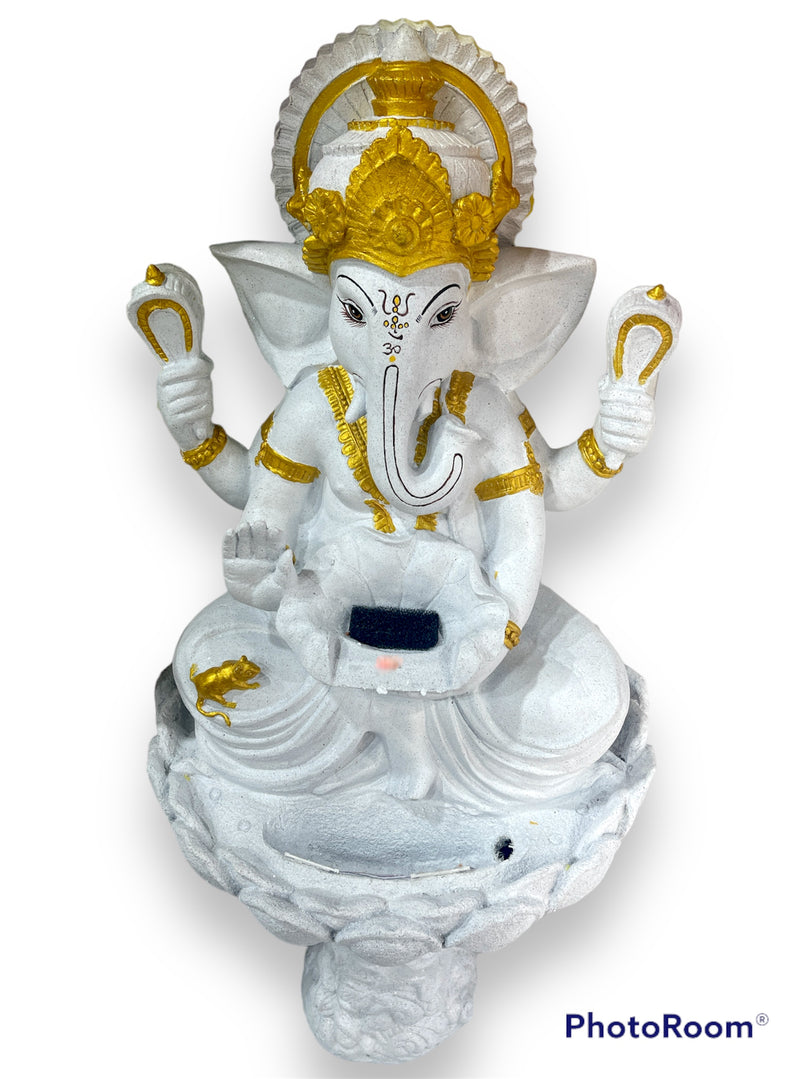 4 ft tall
Installed with lights with power adaptor and (1) water pump. 
Comes with in 2 pieces (1) Ganesha fountain, (2) Pedestal (base)
This beautiful and unique water fountain is a well-priced indoor and outdoor water fountain for vastu, feng shui, and decor for your home or office. Comes with a water pump and lights. Free shipping when you spend over $200 across North America. Shop now while supplies last for the best service and deals!