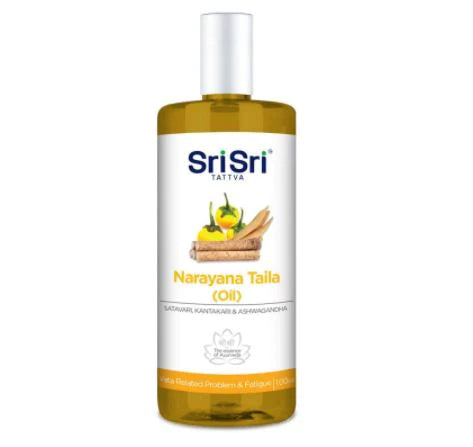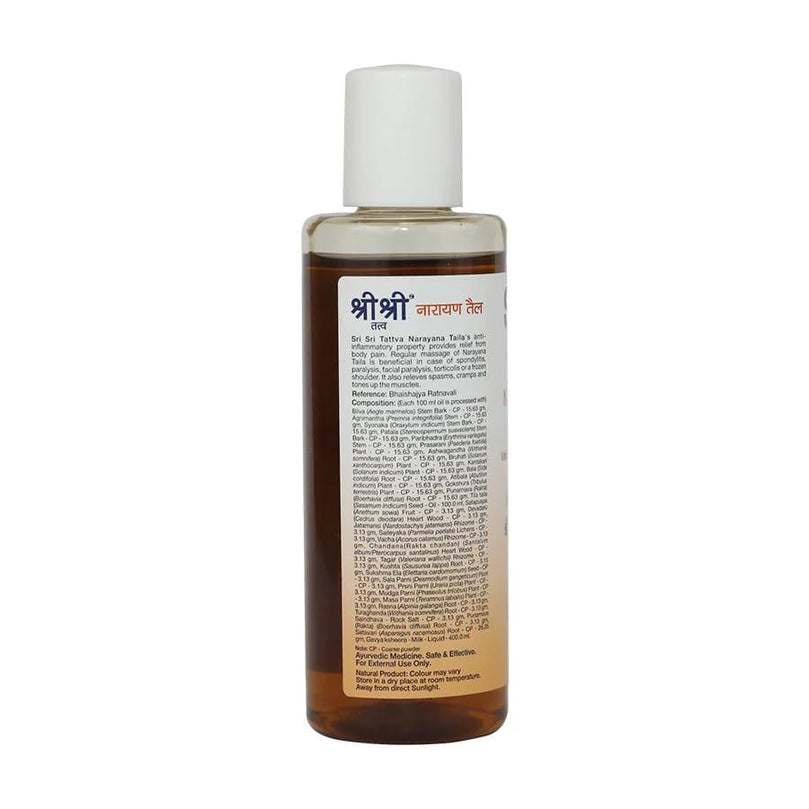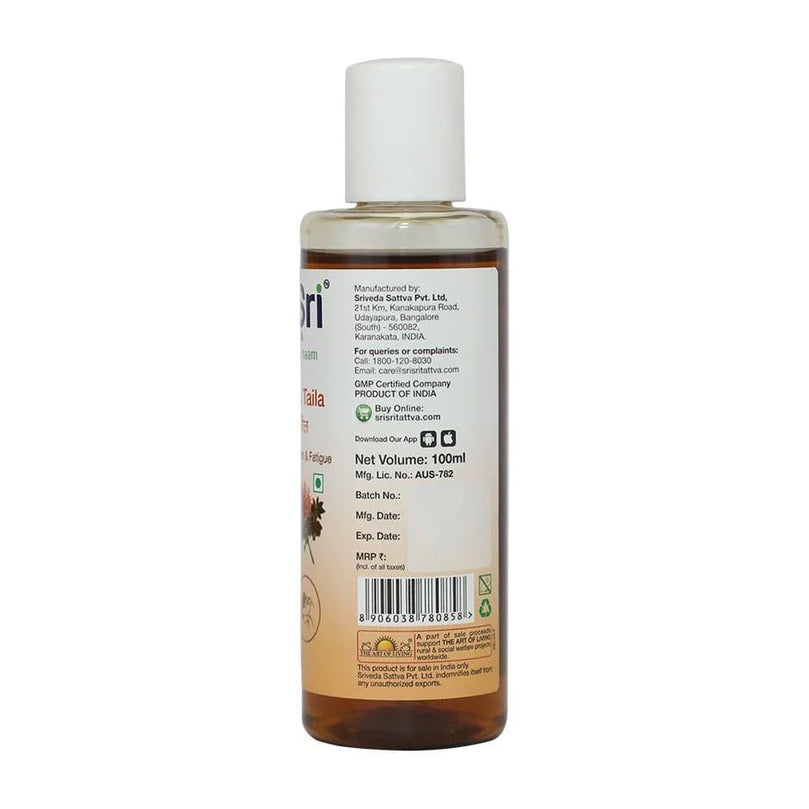 Sri Sri Tattva Narayana Taila's has relaxing effect to the body.
For Vata Related Problems & Fatigue
Sri Sri Tattva Narayana Taila's antiinflammatory property provides relief from body pain. Regular massage of Narayana Taila is beneficial in case of spondylitis, paralysis, facial paralysis, torticollis or a frozen shoulder. It also relieves spasms, cramps and tones up the muscles.
Key Benefits
Stiffness of the neck.
Locked jaw.
Tremors.
Paraplegia (pangu).
Paralysis and Facial paralysis.
How to Use

Dosage: As directed by the physician.

For External Use Only.

Store in a dry place at room temperature. Away from direct Sunlight.
Key Ingredients
Natural Product: Colour may vary 
Bilva
Agnimantha
Shyonaka
Patala
Paribhadra
Prasarini
Ashwagandha
Brihati
Kantakari
Bala
Gokshura
Tila Taila
Shatapushpa
Net Weight:
 100 ml