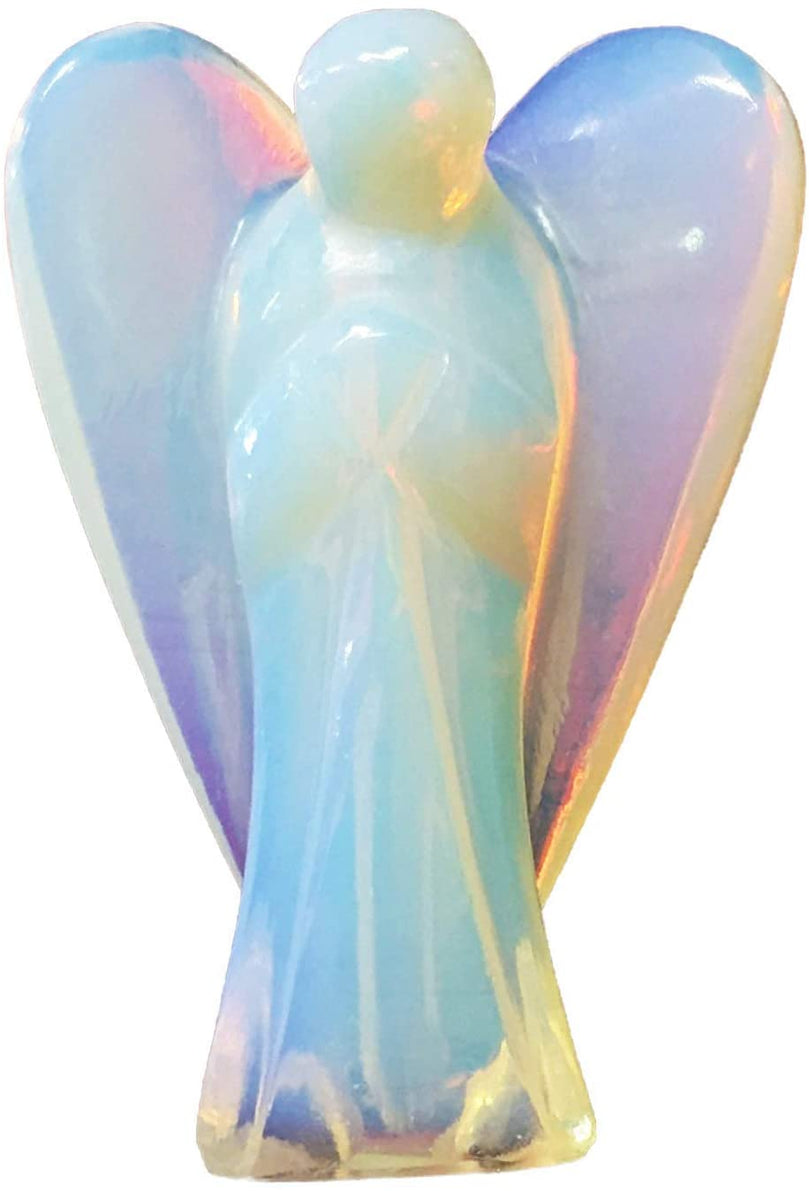 UTILIZE THE POWER OF OPALITE STONE TO REACH YOUR GOALS AND FULFILL THE DREAMS
OPALITE, THE SACRAL CHAKRA STONE
This Guardian Angel is handmade with Opalite Stone, which helps in balancing the Sacral Chakra. The Sacral Chakra or swadhisthana in Sanskrit is the Second Chakra and is closely tied to emotional balance and creativity. It Is located just below the navel and so regulates the reproductive organs. The balance of Sacral Chakra is very important for living a balanced, healthy, and prosperous life.
SUPPORTS STABILIZING OF MOOD SWING 
This gorgeous handmade Opalite Pocket Angel has Reiki healing benefits and properties that aid wellbeing and can provide you with many spiritual benefits. The Opalite Guardian Angel is believed to support the stabilizing of mood swings, purification of the blood and kidneys. Keep it in places where peace and serenity are needed including in your pocket.
THE PERFECT GIFT FOR GOOD LUCK
Bless yourselves and your loved ones with this beautifully crafted spiritual Angel. The healing and angelic energy infused in each of our Opalite Guardian Angels. The perfect addition to your living room or office desk. This guardian angel and prayer provide the extra push in the right direction you or a loved one might be needing.
Key Features:
H

and-carved angels will serve to protect, nurture, and heal the mind and body

Made of opalite to help guide you

A stone to the heart and crystal of unconditional love

Carries soft feminine energy of compassion and peace
At Radhe Radhe, our commitment to our community and culture is paramount. We stand behind our community with the best quality products and services. Our ultimate goal is to make sure our customers are satisfied with our product from the moment they bring it into their lives.

So what are you waiting for? Simply click on the Add To Cart Button to get this amazing Crystal Stone Guardian Angel and enjoy the divine satisfaction