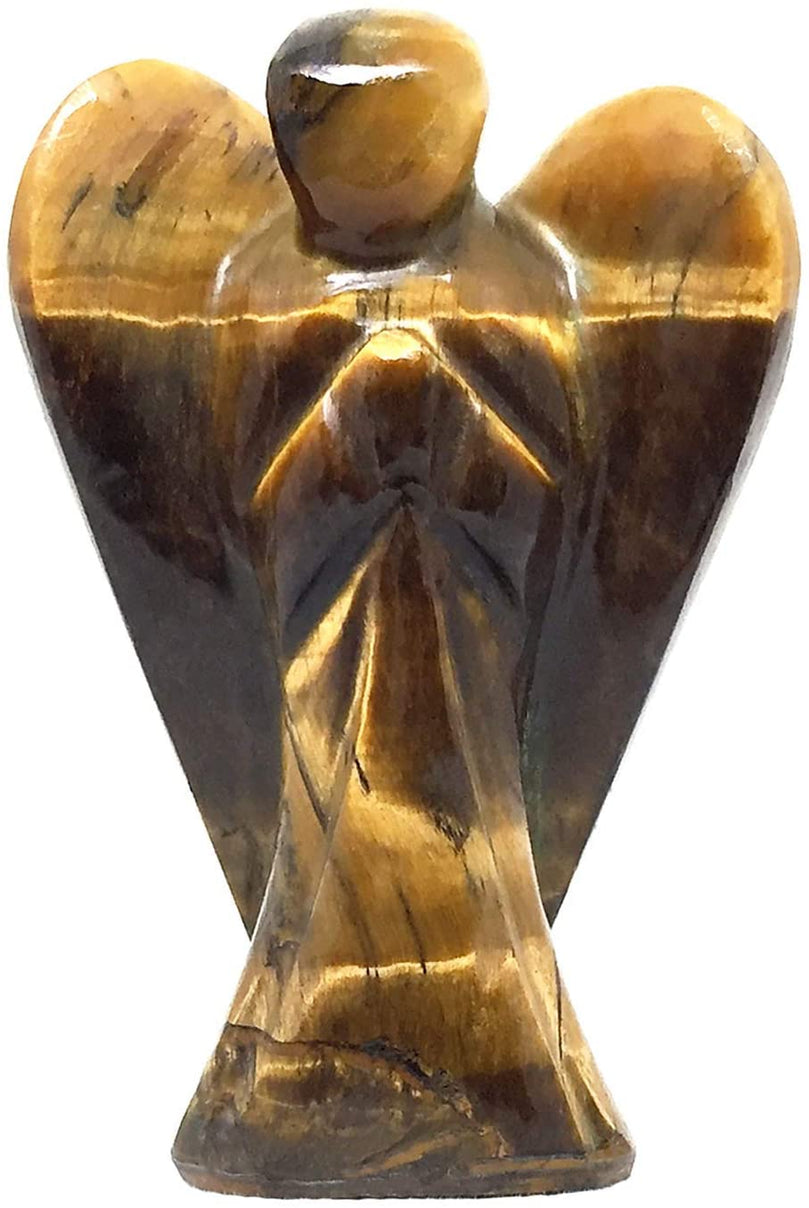 KEEP THIS TIGER EYE STONE ANGEL TO STRENGTHEN YOUR NERVOUS SYSTEM  
TIGER EYE CRYSTAL GUARDIAN  ANGEL
Made of high-quality crystal, this golden yellow color tiger eye stone corresponds to the Sacral Chakra of the seven chakras which have the function of re-purification and adjustment of our body's discomfort. This Tiger Eye Stone Guardian Angel can be used to strengthen joints and bones and calm the nervous system. Keep this to feel safe and secured.
TIGER EYE STONE, BENEFITS
Tiger Eye Stone is a very effective spiritual stone that can heal issues with self-worth, self-criticism, and blocked creative energy. This magical stone can also be used to balance Yin and Yang energies. It is said that it assists in accomplishing goals, recognizing inner resources, and promoting clarity of intention.
KEEP THIS AT NIGHT FOR GOOD RESULTS
Carry this beautifully carved crystal tiger eye angel in your pocket. You can also hold or keep by your bedside at night to call on the angel for guidance, healing, and love. The angel benefits and heals us on all levels of our being including physically, emotionally, mentally, psychologically, and spiritually.
Key Features:
Believed to support the stabilizing of mood swings

Natural healing crystal gemstone figurines carved angels statue

Carry your own Guardian Angel around with you in your pocket or handbag

Give as a gorgeous gift to a loved one

Place in your car to help guide and protect on journeys.
At Radhe Radhe, our commitment to our community and culture is paramount. We stand behind our community with the best quality products and services. Our ultimate goal is to make sure our customers are satisfied with our product from the moment they bring it into their lives.
So what are you waiting for? Simply click on the Add To Cart Button to get this amazing Crystal Stone Guardian Angel and enjoy the divine satisfaction.