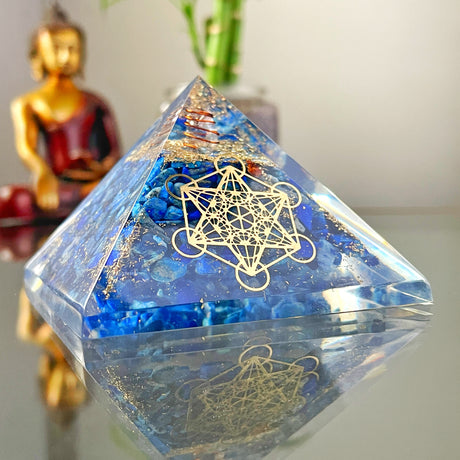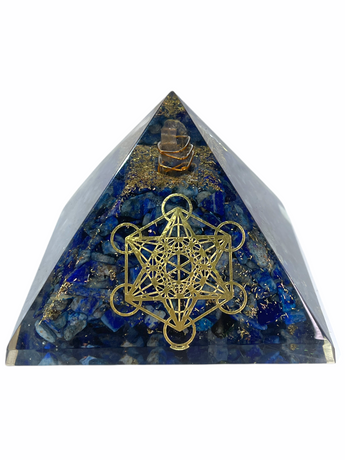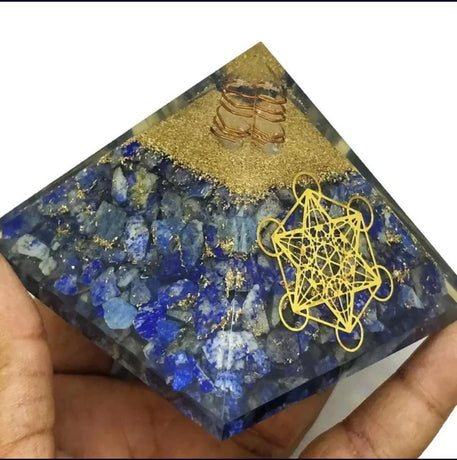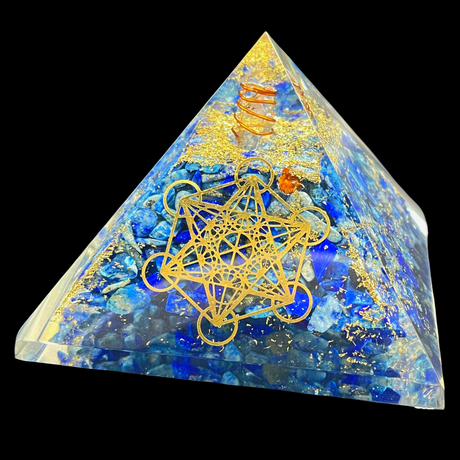 🔥 Get 30% off all Orgone Pyramids! Limited Time Only! 🔥 Risk-Free Money Back Guarantee! ✅
Fruit of Life Lapis Lazuli Orgone Pyramid
🔥 Get 30% off all Orgone Pyramids! Limited Time Only! 🔥 Risk-Free Money Back Guarantee! ✅
FRUIT OF LIFE
 symbol is comprised of thirteen circles: equal-sized circles, each of which is connected to a further circle, surrounding one central circle. This pattern can be found within the Flower of Life symbol. It represents the sacred pattern of the universe and the origin of everything all creation.
Lapis Lazuli 

is a stone of wisdom, intellect, communication and nobility, making it a good mineral for those who teach or are involved in public speaking.
Frequently Asked Questions
✔️ Are These Products Real & Authentic?
Great question!
We know it can be scary buying online from an unknown company, but rest assured you are getting the best quality real goods out there!
We make sure our stones are all-natural, genuine and give you the results you deserve!
✔️ What Is Your Shipping Policy?
✔️ What Is Your 100% Satisfaction Guarantee Return Policy?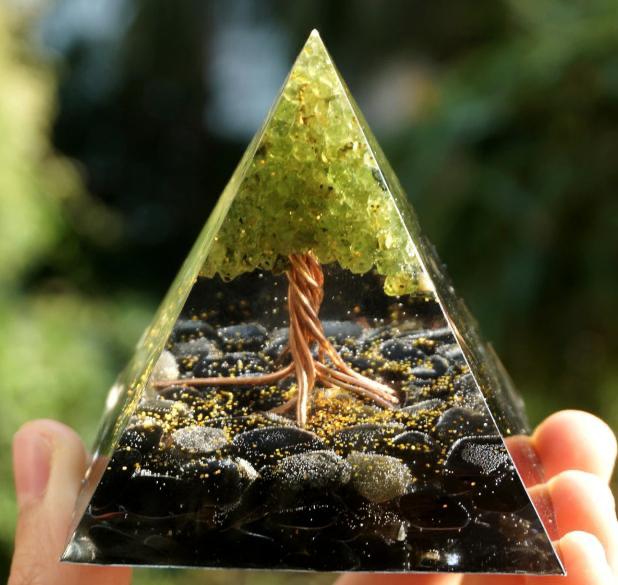 CREATE A SURROUNDING FULL OF POSITIVE ENERGY
Orgone Pyramids create a powerful positive force to make the surrounding environment full of energy, help you to open your mind, heart, spirit by its healing power, and make you enjoy the positive vibes. Perfect for Yoga Meditation, Chakra balancing, and Reiki healing. You can focus on activating your spirit, by meditating on your intention.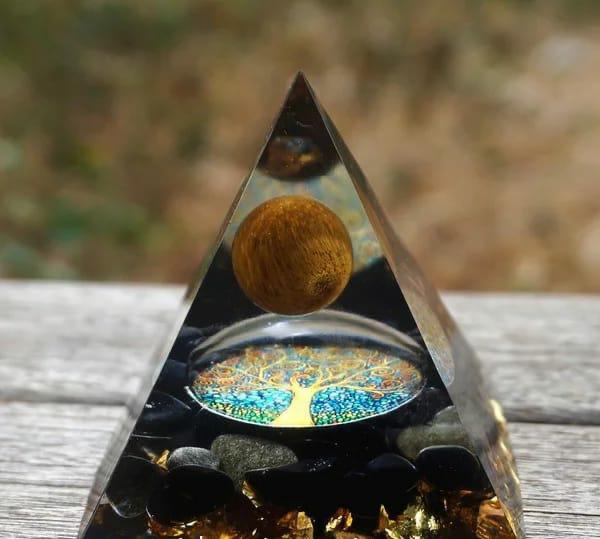 FMF PROTECTION
✔️ ORGONITE PYRAMID FOR CLEANSING ENERGY & EMF PROTECTION - This powerful Orgone Pyramid (orgonite energy generator) from RadheRadhe has the ability to cleanse the energies in work, living or sleeping spaces by removing and purifying EMF radiation (Orgone Energy), which can lead to fatigue, irritability and lack of concentration and converts dense negative energy into a lighter positive vibration to heal Chakras, body, mind, soul, emotions, and spiritual energy themselves.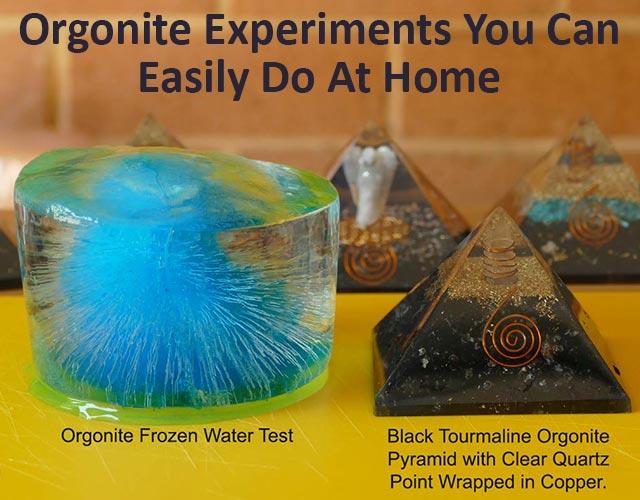 HOW IT WORKS
When placed in work, living or sleeping spaces. Laboratory research suggests that when exposed to this resonance, living body cells strengthen up their immunity and reach optimal physical and psychological health, they have been shown to have health benefits as well.
The powerful healing effects of the crystals are magnified in an Orgone Pyramid. When you add crystals and semi-precious gemstones to the mix, they are electrically charged by the resin, that contracts them. The organic materials absorb the vital energy, organic energy, while the non-organic components disperse it back in all directions.
All achieved with the power of organite energy!