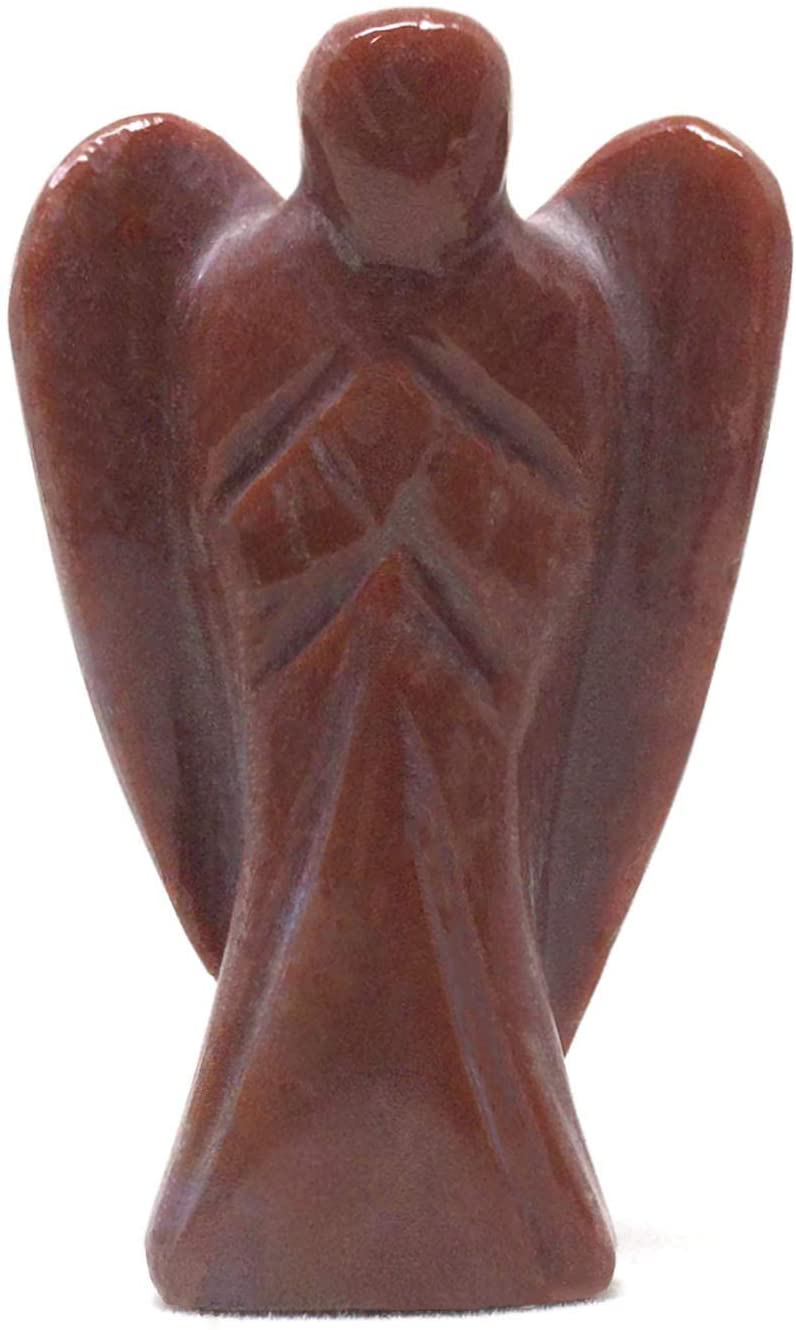 KEEP THIS RED JASPER ANGEL TO OVERCOME YOUR FEARS AND ACHIEVE THE ULTIMATE SUCCESS
THE RED GUARDIAN POCKET ANGEL
This Guardian Angel is made of Natural Red Jasper Stones. The stone carries a strong spiritual grounding vibration and resonates within the lower three chakras. This Angel is very helpful for emotional equilibrium and spiritual grounding. It can give the keeper a deep insight into personal difficulties and a strong sense of stability. Known as an angel of motivation and endurance this can help you in leadership and courage.
THE RED JASPER STONE BENEFITS
One of the most powerful stones, Red Jasper has been used as a stone of protection for thousands of years in a spiritual way. It is believed this stone has the ability to create and help balance aggressive, dynamic energy. Red jasper was also used to staunch wounds and increase fertility. It is said that its bold energy brings a rush of warmth and joy that is stimulating and empowering. 
HIGH-QUALITY NATURAL HANDCRAFTS
This Red Jasper Angel figurine is carved from 100% natural stone. It can inspire a positive and happy attitude and gives us motivation and energy to take creative action. Because of the natural characteristics of gemstones and handmade craftsmanship, each pocket angel statue is uniquely different. 
Key Features:
Hand-carved Red Jasper spiritual Angel 

Useful for positive energy, healing, meditation, peace of mind, and concentration

Give as a gorgeous gift to a loved one

Place in your car to help guide

Place in a child's room to make them feel safe
At Radhe Radhe, our commitment to our community and culture is paramount. We stand behind our community with the best quality products and services. Our ultimate goal is to make sure our customers are satisfied with our product from the moment they bring it into their lives.
So what are you waiting for? Simply click on the Add To Cart Button to get this amazing Crystal Stone Guardian Angel and enjoy the divine satisfaction.