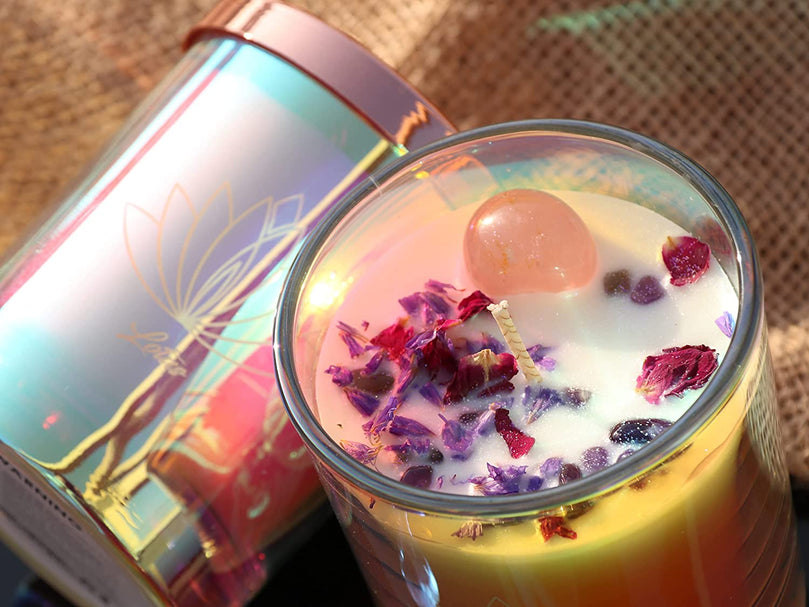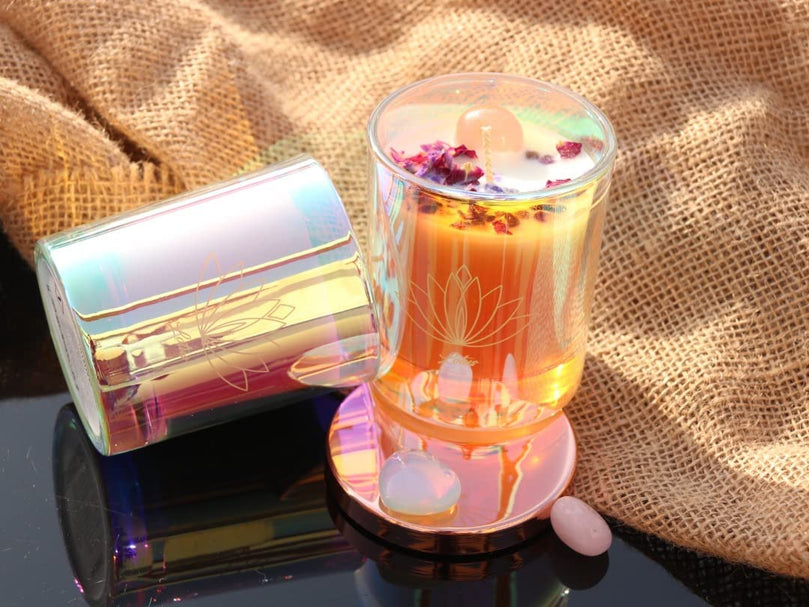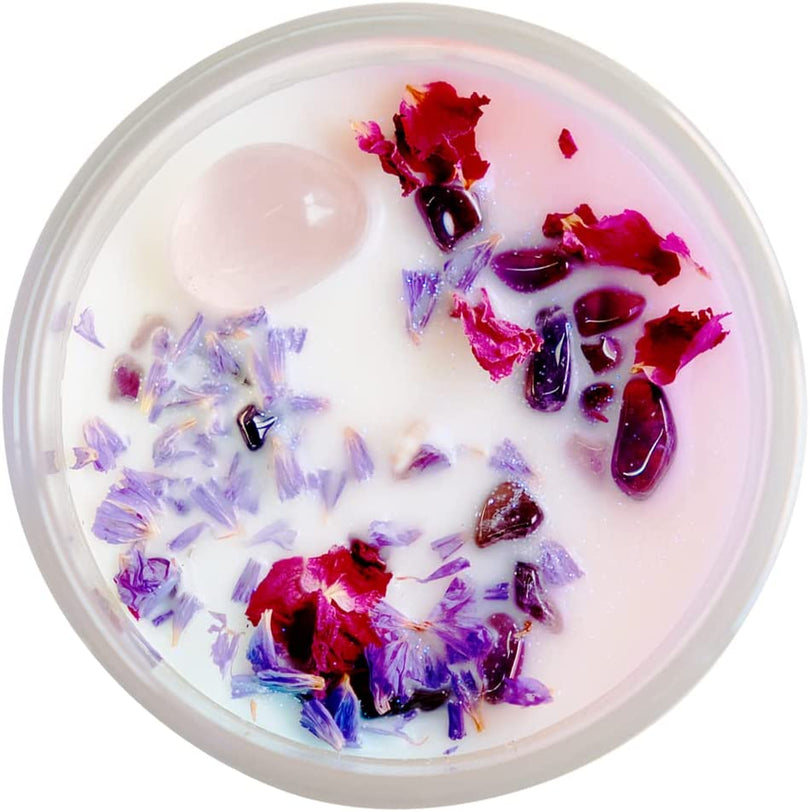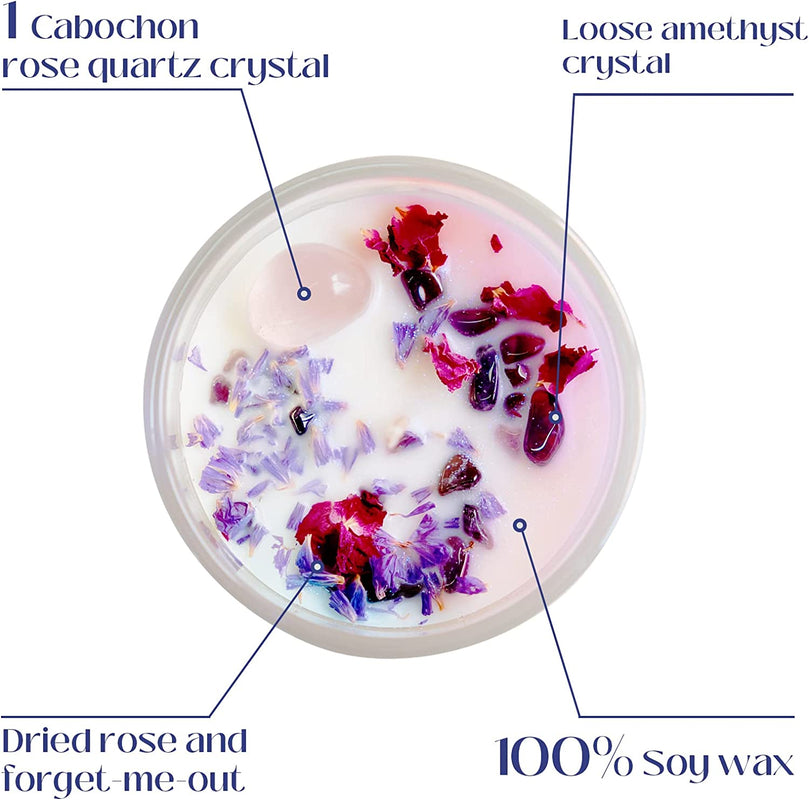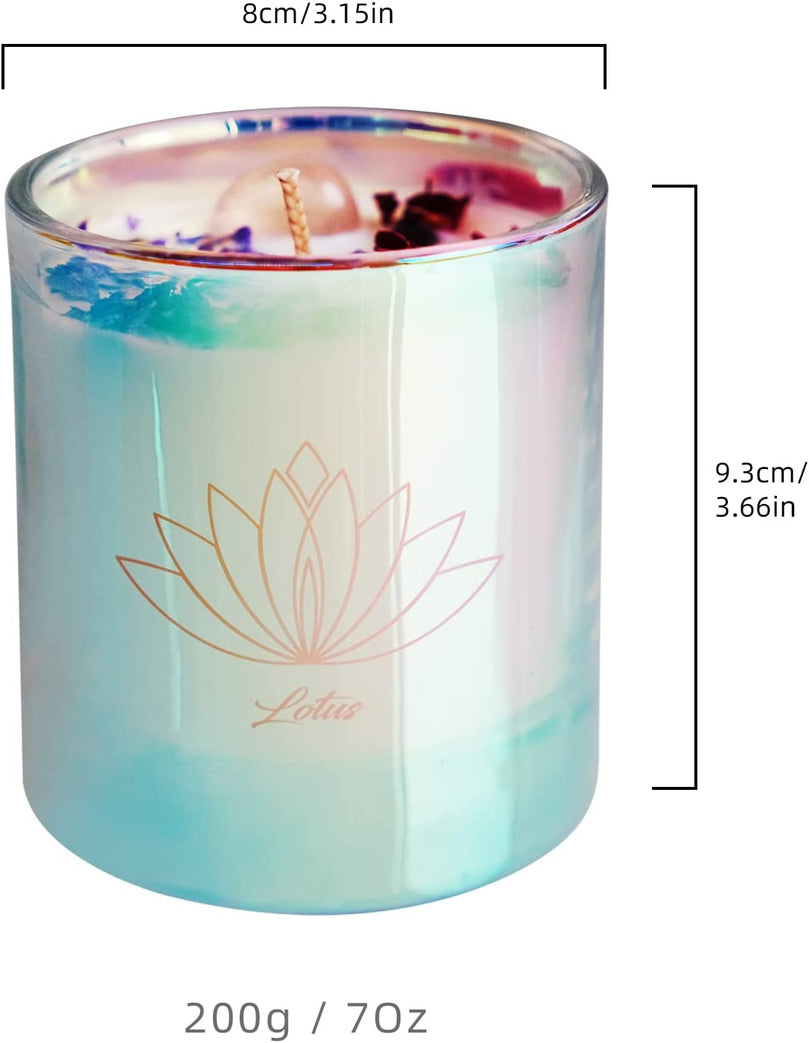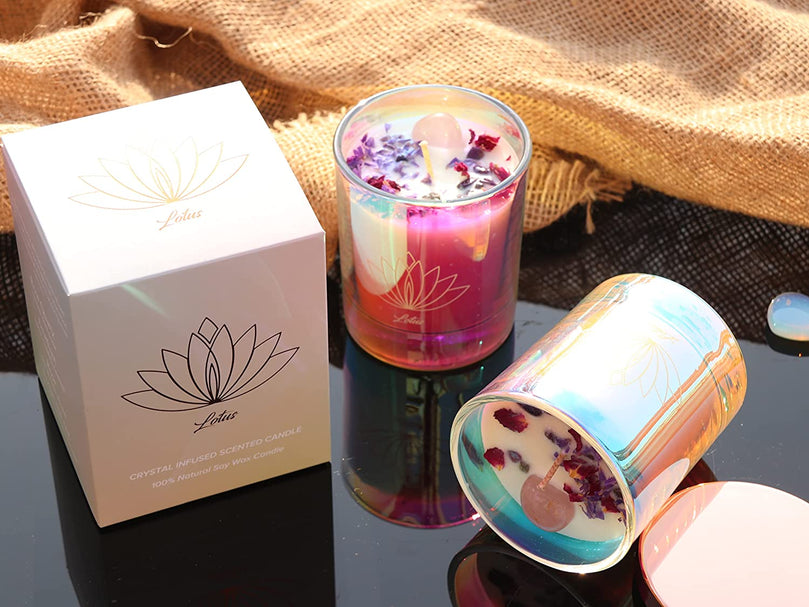 ✔️ INFUSED WITH ROSE QUARTZ & AMETHYST GEMSTONES: Infusing these crystals in candles is believed to enhance the calming and soothing properties of the candle, as well as promote emotional balance, relaxation, and inner peace. Rose Quartz is known as the stone of love and promotes self-love, while Amethyst is believed to have a calming effect and promote clarity of thought. The combination of these gemstones in candle form can provide a unique sensory experience and a boost in overall well-being.

✔️ WHY USE CRYSTAL-INFUSED CANDLES? Crystal-infused candles have multiple benefits as the energy and properties of the crystal can be amplified and released into the environment while burning, creating a desired ambiance or promoting a specific intention. It can also create a unique sensory experience that enhances meditation and promotes inner peace and well-being. By combining the benefits of crystal healing and aromatherapy, these candles become a powerful tool for promoting overall wellness.

✔️ PINK CHAMPAGNE SCENT: Delight your senses with the luxurious aroma of Pink Champagne, creating a refreshing and uplifting ambiance. This scent is a blend of fruity and floral notes, with hints of sparkling champagne. It can create a romantic and sophisticated ambiance, promoting relaxation and positive energy. The scent also helps to reduce stress and anxiety, uplift mood, and enhance focus and creativity, making it an ideal choice for unwinding after a long day or for a special occasion.

✔️ ROSE & FORGET-ME-NOT FLOWER PETALS: Infusing these petals in candles can promote relaxation, enhance mood, provide aromatherapy benefits, provide a romantic touch, adding a subtle sweetness to the scent. These natural botanicals have therapeutic and mood-enhancing properties, creating a relaxing and calming atmosphere while adding a touch of elegance and charm to any room. Using these petals in candles is also a sustainable and eco-friendly alternative to synthetic fragrances and dyes.

✔️ 40 HOURS OF BURN TIME: With a burn time of 40 hours, this candle will last you for days, providing a continuous source of light, fragrance and protection. This makes it perfect for long evenings spent at home, or for use during meditation, studying or relaxation. Enjoy the mesmerizing beauty of this Shiny Holographic Rainbow Glass candle, designed to be a statement piece in any room and making it a perfect gift for any occasion.