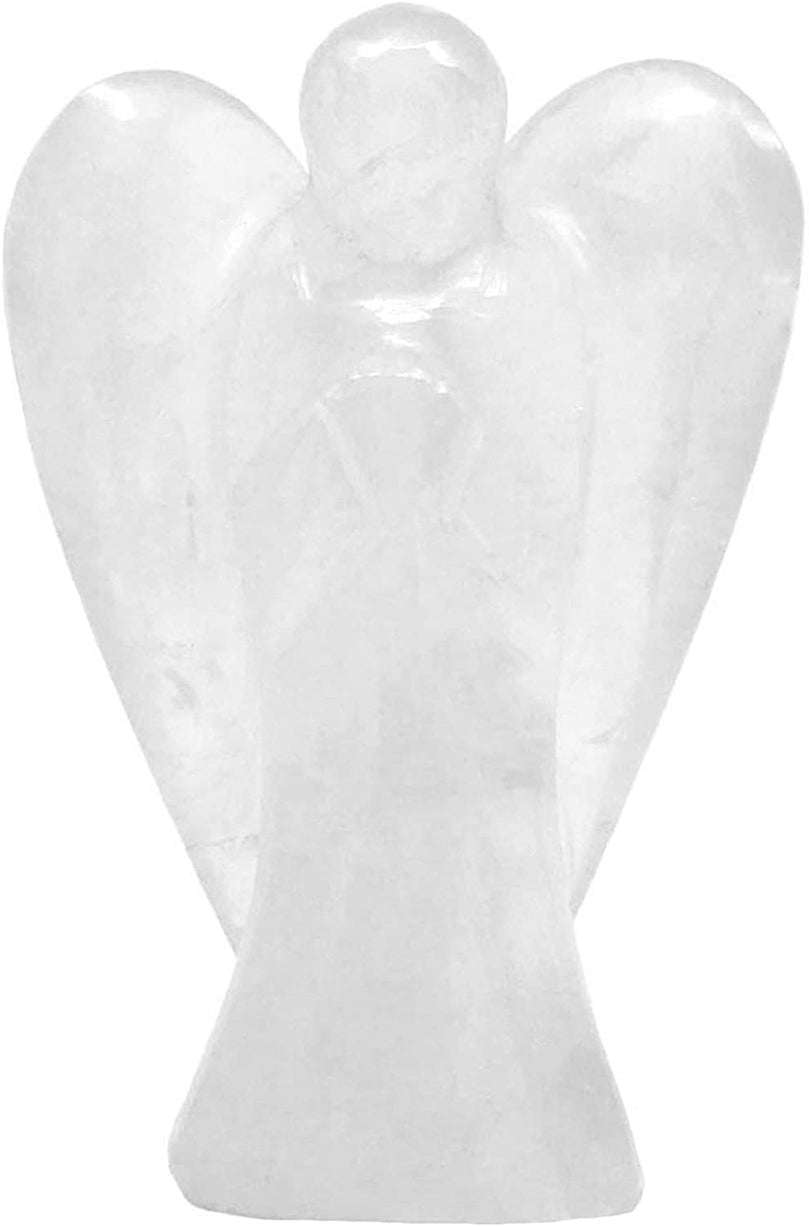 KEEP OUR SELENITE STONE ANGEL FOR GOOD LUCK, WEALTH, AND PROSPERITY
EFFECTIVE FENG SHUI FIGURE ANGEL
You can keep this Selenite Stone Angel to increase good luck, wealth, and fortune. Use for home decor or chakra crystal healing. This Feng shui Angel attracts unlimited wealth and prosperity to your life. Effective for chakra balancing, reiki healing, crystal cleansing, and protection. The perfect addition to use with your home decor. This Figurine reduces the negative energy from your home.
THE SELENITE STONE BENEFITS
This Guardian Angel is made of selenite. The stone can evoke protection from the angelic realm and also dispels negative energy. You can use Selenite Stone in a grid around your home or in the corners of a room to create a safe and peaceful space. Selenite also removes energy blocks from physical and etheric bodies. Keeping this Angel is enough for all of this!
GEMSTONE ANGEL AS A PERFECT GIFT 
This beautiful Selenite Gemstone Pocket Angel figurine consists of the healing energies of gemstone and is used for many reasons. The stone is also called the prosperity stone. It is a perfect gift for your loved ones, relatives, and friends on special occasions like birthdays for good luck and wealth.
Key Features:
Beautiful Selenite hand-carved pocket gemstone Angel

Very easy to carry with you all day long

Bless yourselves and your loved ones with the spiritual healing

Helps form and strengthen the bond between you and your angel
At Radhe Radhe, our commitment to our community and culture is paramount. We stand behind our community with the best quality products and services. Our ultimate goal is to make sure our customers are satisfied with our product from the moment they bring it into their lives.
So what are you waiting for? Simply click on the Add To Cart Button to get this amazing Crystal Stone Guardian Angel and enjoy the divine satisfaction.