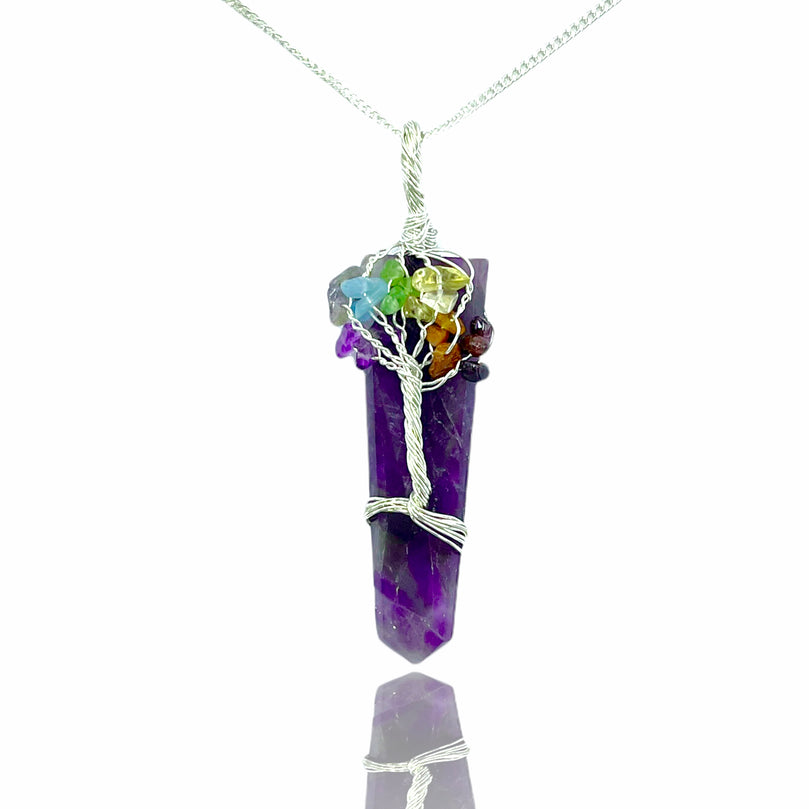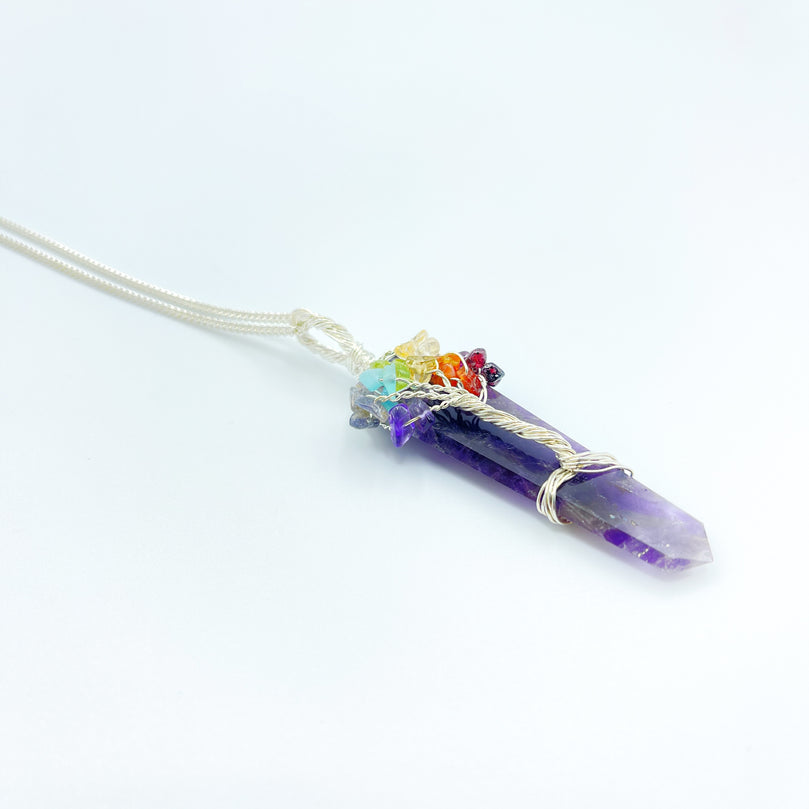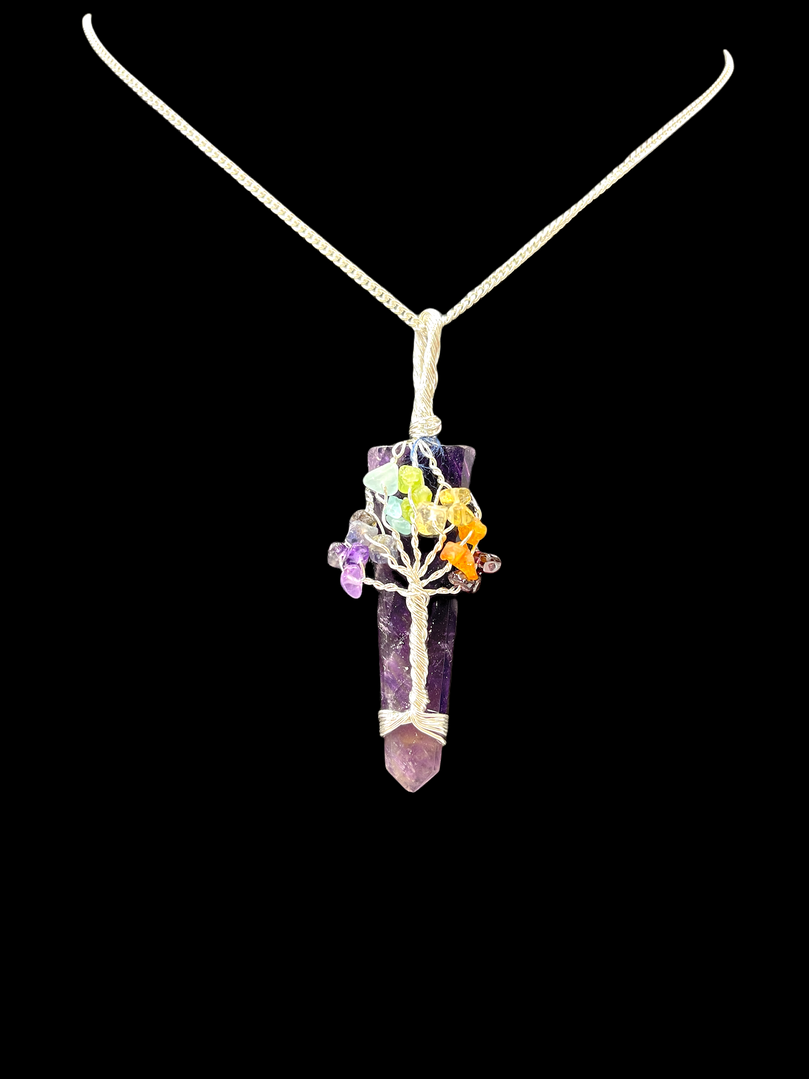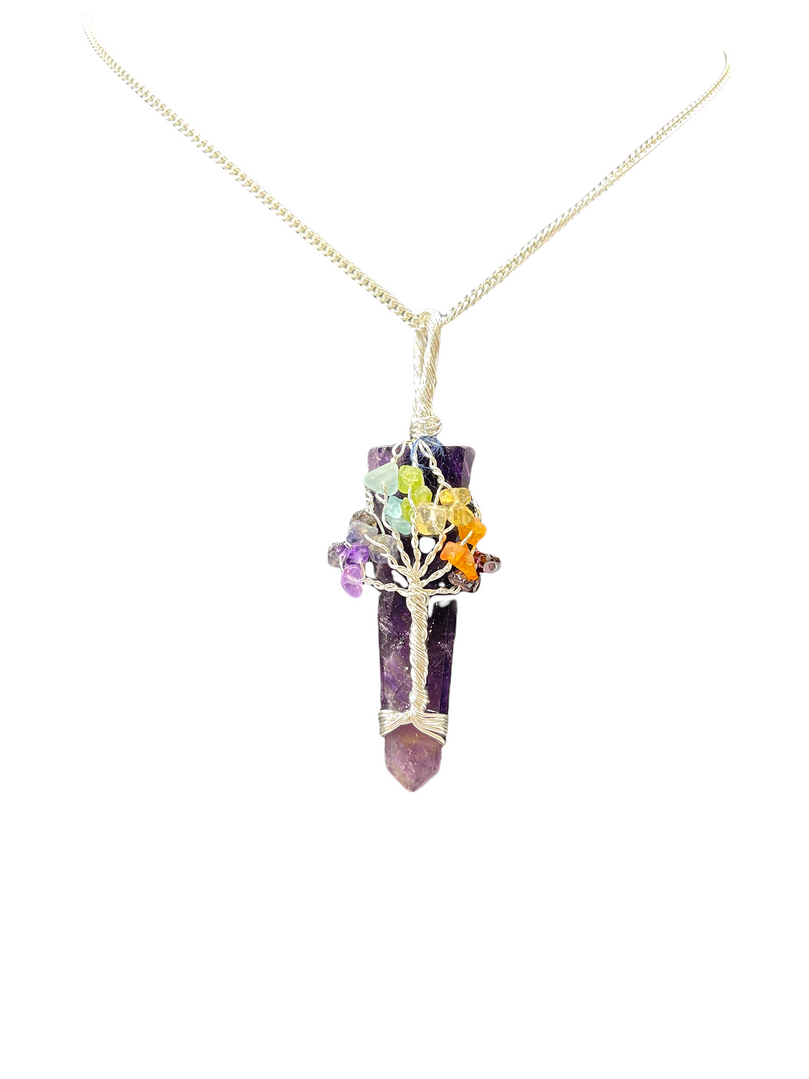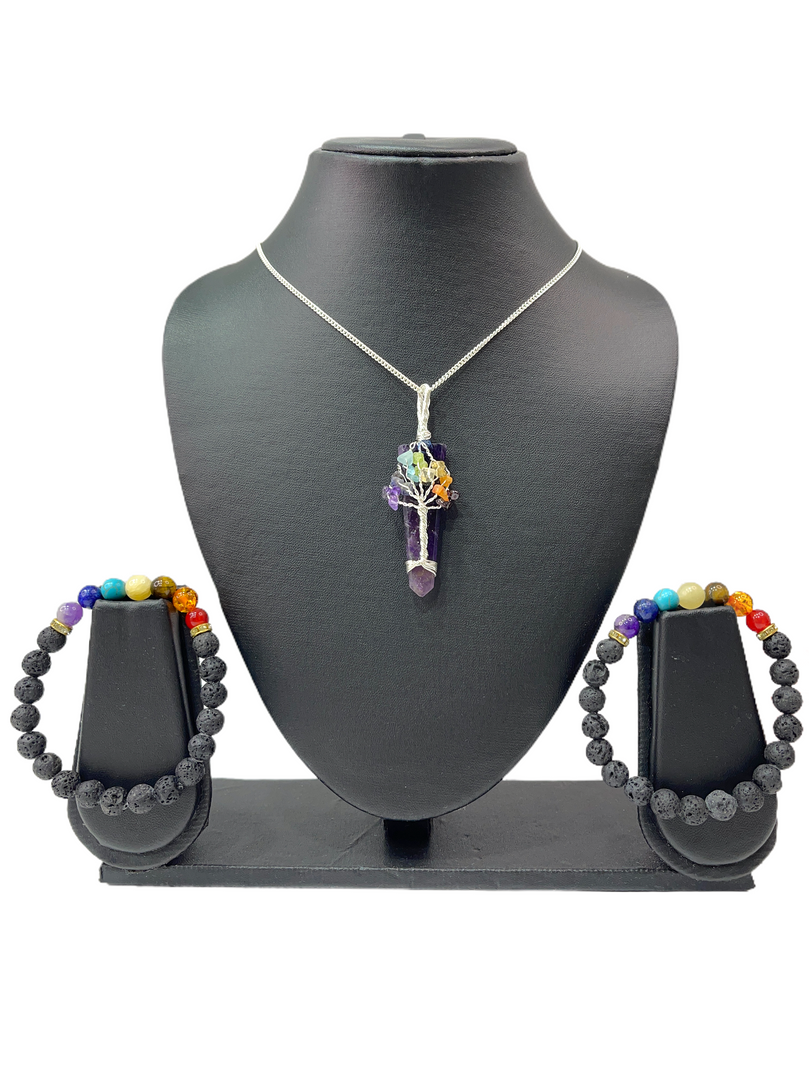 Natural Raw Stone Healing Crystal Necklace - Hand picked natural gemstone in original condition, without cutting and polishing.

This handmade crystal pendant necklace is unique. When you wear it, it promotes beauty, health, good luck, and healing. It is a great gift for your girlfriends, wife, best friend, significant other, or anyone who enjoys handmade fine jewelry.

Amethyst is especially supportive of the emotional body, bringing those who are overworked, overstressed, or overwhelmed back to center. It eases the mental anxieties that lead to physical tension and headaches, and is a great crystal to calm those who tend to be hot-headed and easily angered.

100% SATISFACTION GUARANTEED - We stand behind the quality of all our products and take pride in providing excellent service for all our customers.

This product comes with a 30 days limited warranty against material and workmanship to ensure your complete satisfaction

. If for any reason, you are not completely satisfied with your bracelet or necklace, simply contact our friendly customer support within 30 days of the purchase and enjoy 100% REFUND or a BRAND NEW REPLACEMENT. Please note, all natural gemstones are all one-of-a-kind, therefore the color and pattern may vary from the picture shown but we know you will be pleased with the uniqueness of your bracelet/necklace.

Includes necklace only.
Seven Chakra Gemstones:
Amethyst - Intuition, Balance, higher Wisdom 
Sodalite - Communication, Self-expression, Truth
Lapiz Lazuli - Psychic Vision, Celestial Energy, Nobility
Green aventurine - Prosperity, Well-Being, Good Luck
Clear quartz - Awareness, Amplifying Energy, Clarity
Red jasper - Strength, Honesty, Stability
Lepidolite - Emotional Balance, Stress Relief, Spiritual Growth