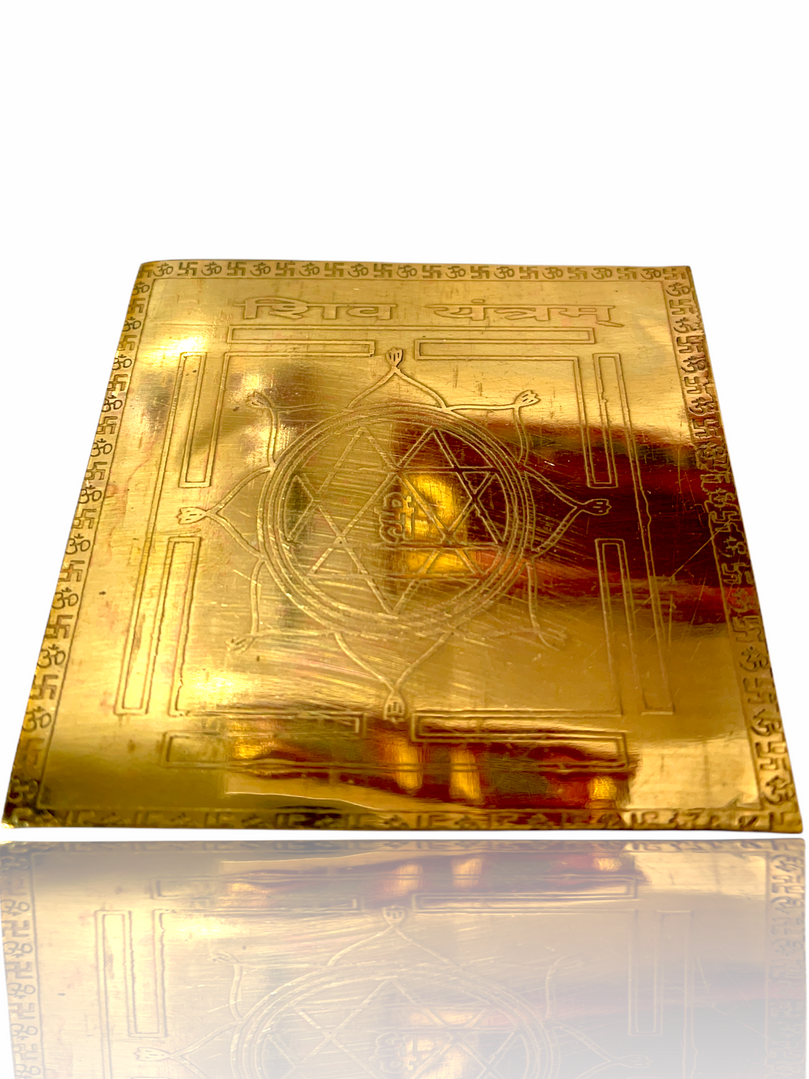 Shiv Yantra/शिव यंत्र: Shiv Yantra is impenetrable armour for human life, in the state of the disease and accident, etc. destroys the fear of death and also destroys mental pain with physical pain. The Shiv Yantra is also known as Mahamrityunjaya Yantra. This Shiv Yantra is a very high philosophical Yantra in which the secret of life and death is hidden.
This instrument is used to prevent incurable diseases, death-related problems and sudden accidents, apart from this, the auspicious planets of the horoscope and auspicious condition gives auspicious results. It is effective in the woes of the favours, rebellion against brothers and sisters, accusations, blurredness, sadness in heart, wealth and court. It is also useful in nail defects, bodily defects and Mangalik defects in marriage flames.
Mahamrityunjaya Yantra can be priceless in both ways. The use of Mahamrityunjaya Yantra and Mantra is a Satvik experiment, and therefore people get only benefit from it. Along with body protection, wisdom, learning, Yash and Lakshmi also grow. Mahamrityunjaya Yantra is the best in mantras and instruments, mantras and machines. It is extremely fruitful because it is directly related to Goddess Devdhidev Lord Shiva and Lord Shiva is proved in his own right.
Method of Holding Shiv Yantra
In the morning, after taking a bath, take a seat in front of Shiva statue at the place of worship with conduct and self-purification in auspicious time. Blaze the ghee lamp and Beryl lamps. Wash the Shiv Yantra with Panchamrita (Ghee, Milk, Yogh, Honey, and Ganga Jal), after this, wash it with pure water and place it on the place of worship. Put sandalwood on the Yantra, offer whole rice, Betel Nut, white flower. Use seasonal fruits and sweets. After this, chant the Rudra Sukta and Mahamrityunjaya mantra.
Benefits of Shiv Yantra:
Offers the divine blessings of Lord Shiva.
Offers four benedictions: Health, Happiness, Good fortune and Fame.
Enhances love, music and beauty.
Opens you to the super consciousness and awards Lord Shiva's divine grace.
Spell of Shiv Yantra:
Chant the following spell through Rudraksha beads rosary 11, 21 or 108 times. Establish a Shiv Yantra by worshiping and meditating your deity. Put a Shiva Kavach around the neck.
"Om Houme June sah Om Bhurbhuvashya Oum Trayambakam Yajamahey Sugandhim Poostivardhanam, OOrvarukam Bandahnannamrityurmokshiya Mamritat. Oum Swah Bhuva Bhu Oum Sah June Houme Oum"