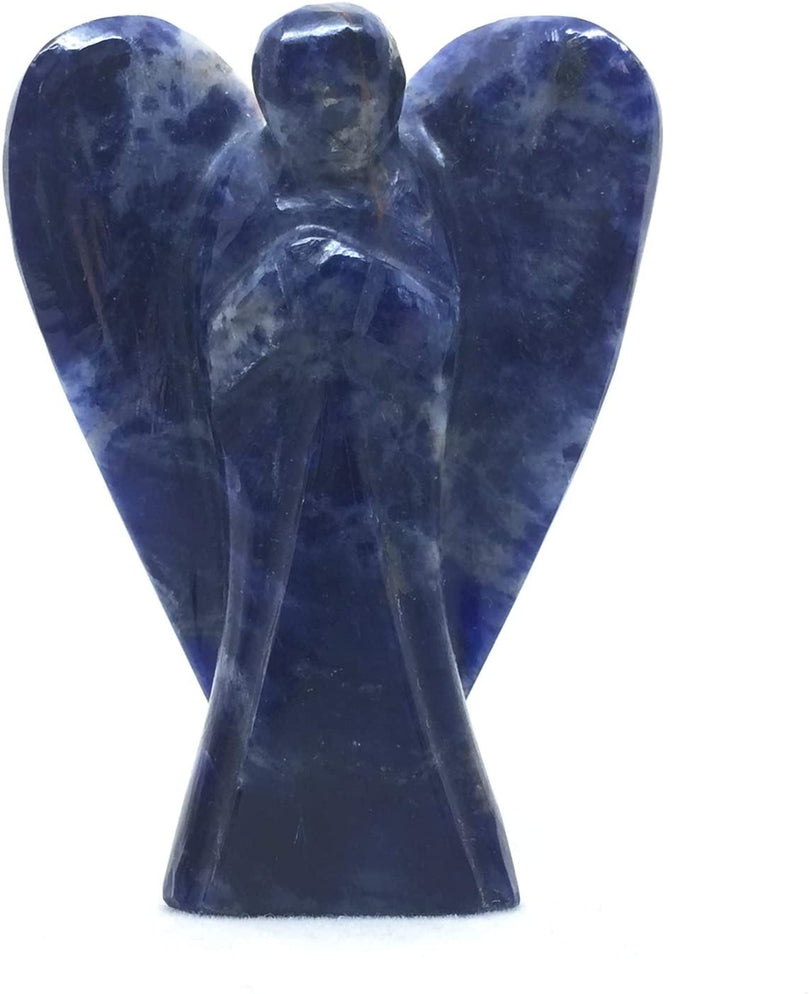 TAKE YOUR PERSONALITY ON A HIGHER LEVEL WITH THIS MAGICAL STONE ANGEL
SODALITE, THE CHAKRA STONE
Sodalite Stone, an important addition to any crystal healing collection as it's one of the best stones for the throat chakra and the mind. Take your meditation practice even deeper with this third-eye chakra stone, a healing vibration that connects you with the energy of an angel. Use this natural gemstone angel to take inventory of your current mind-body spirit.
ENCOURAGE YOURSELF AND WIN
Keep this Angel to encourage self-awareness, allow self-expression and reveal an inner truth, providing qualities of honesty, compassion, and morality to the personality. The Angel encourages rational thought, objectivity, truth, and intuition, along with verbalization of feelings. Sodalite brings emotional balance and peace of mind and enhances self-esteem, self-acceptance, and trust.
PERFECT GIFT FOR A LOVED ONE
This beautiful stone angel makes a wonderful spiritual gift. For lovers, and for anyone wanting to spread love, peace, or healing. Now you can bless yourselves and your loved ones with these beautiful feng shui spiritual healing pocket angels, most people use this gemstone angel for guidance and inspiration.
Key Features:
Gorgeous hand carved blue sodalite pocket angel

Keep it in places where peace and serenity are needed 

Its bold energy brings a rush of warmth and joy

It is said to bring wealth, prosperity, and good luck

Known as a stone of motivation and endurance, leadership and courage
At Radhe Radhe, our commitment to our community and culture is paramount. We stand behind our community with the best quality products and services. Our ultimate goal is to make sure our customers are satisfied with our product from the moment they bring it into their lives.
So what are you waiting for? Simply click on the Add To Cart Button to get this amazing Crystal Stone Guardian Angel and enjoy the divine satisfaction.