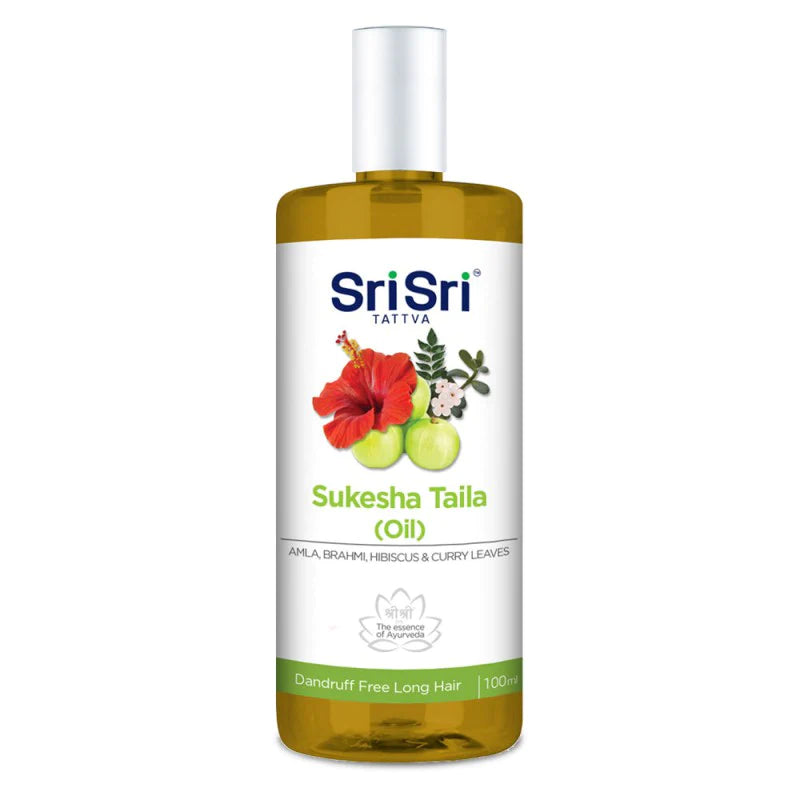 Sri Sri Tattva Sukesha Taila is a fine blend of 3 oils, essential for maintaining healthy hair and controlling hair damage. It also contains herbs which are established for reviving and vitalizing hair root, hair follicle and the layers of hair. Indicated for Dandruff, Alopecia, Scalp Psoriasis, Scalp Dryness and Scalp Itching.
Key Benefits
Revitalizes hair follicles.

Adds life to dull and damaged hair.

Prevents hair fall.

Suitable for all hair types.
How to Use
Apply to the scalp and hair and leave it for a minimum of 1 hour and wash.

Store in a dry place, away from direct sunlight.
Key Ingredients
Fresh Coconuts

Color may vary.
Net Weight : 100ml