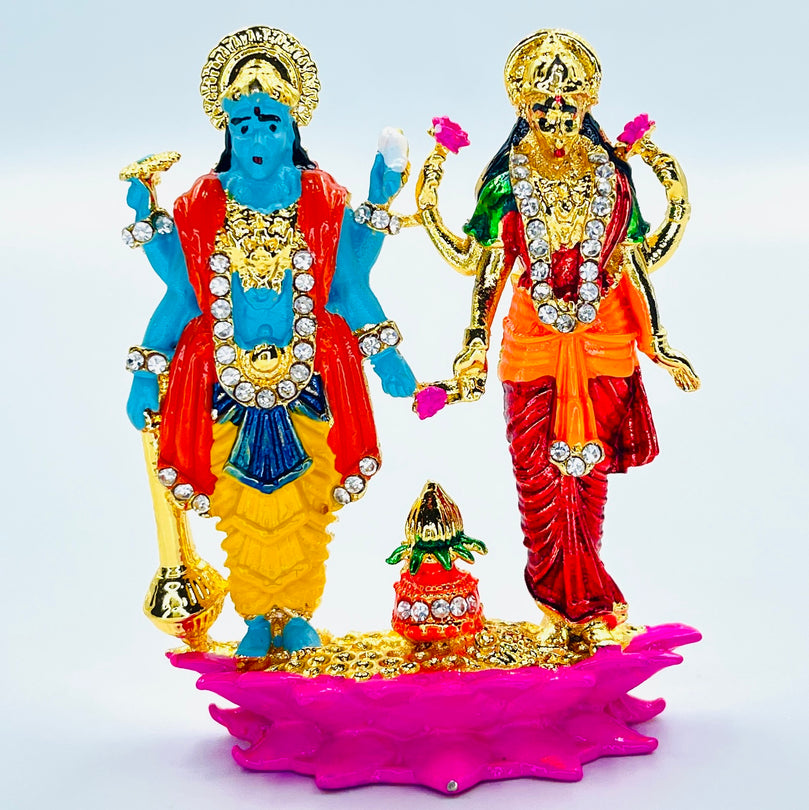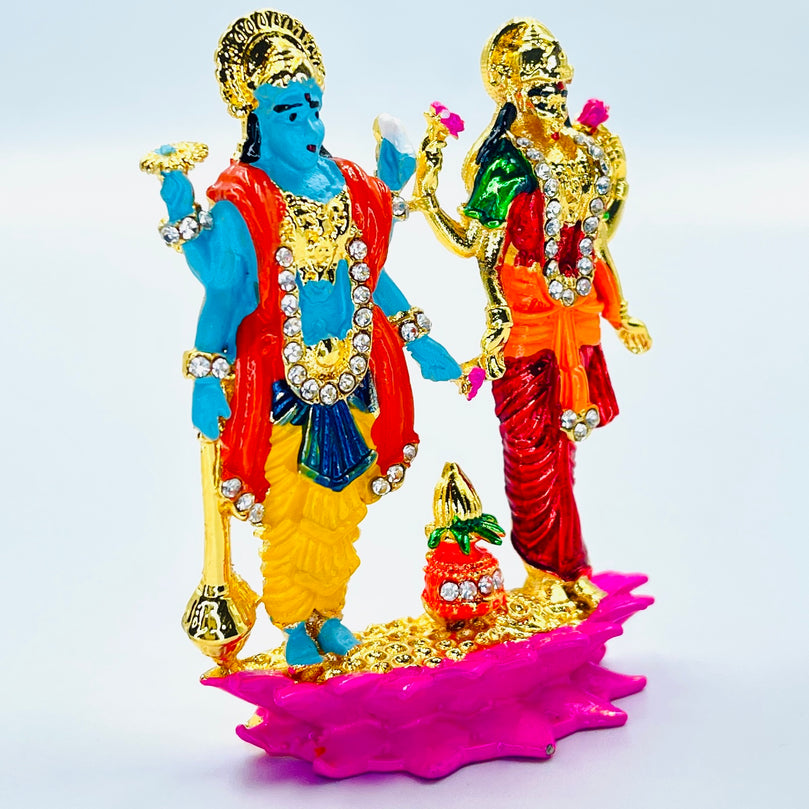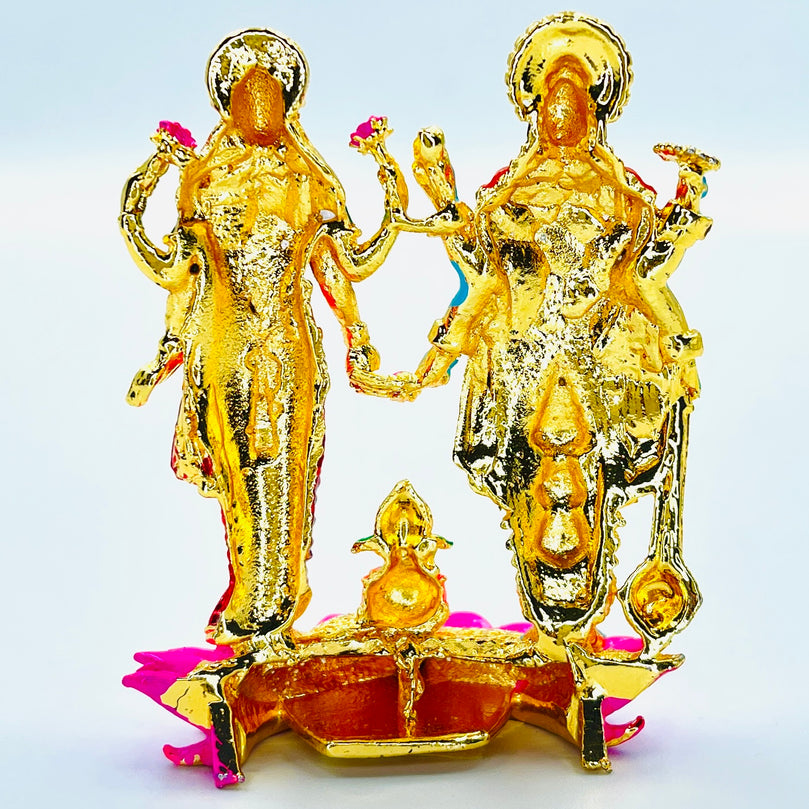 🙏

THE SUPREME PAIR:

Lakshmi is both the consort and the divine energy (shakti) of the Hindu god Vishnu, the Supreme Being of Vaishnavism; she is also the Supreme Goddess in the sect and assists Vishnu to create, protect, and transform the universe. Together, this holy pair equally complement each other as the ultimate form of God and offer the blessings of wealth, prosperity, protection, and wisdom to all that surround themselves to them. 

🚗 STICK ON CAR DASHBOARD: These Idols are designed to be small and lightweight to fit perfectly in any vehicle and protect you and loved ones for comfortable driving! Simply apply the included double sided tape on your idol and then place it firmly on the area of the dashboard you prefer. 

🇮🇳 MADE IN INDIA: Each Idol is authentically designed by skilled Indian craftmen who handpaint and embroid them maximum quality and beauty. These are shud idols that can be prayed to in temple or simply kept in home or office to keep god near. 

🎁 PERFECT GIFT ON ANY OCASSION: Looking for an affordable gift to give to a religious friend or family member? These beautiful idols are sure to impress! With the solid shiny metal and premium finish, anyone receiving this gift will appreciate you with the prayers from the higher power. This

perfect gift to celebrate any special occasion such as Satya Narayan Pooja, Ma Lakshmi Pooja days. 

✅ 100% SATISFACTION GUARANTEED: For any reason, if you are not 100% happy with your purchase, contact our customer support within 30 days of purchase and will issue you a full refund/replacement. We care for our customers happiness and only want those purchasing from us to receive the best service possible!