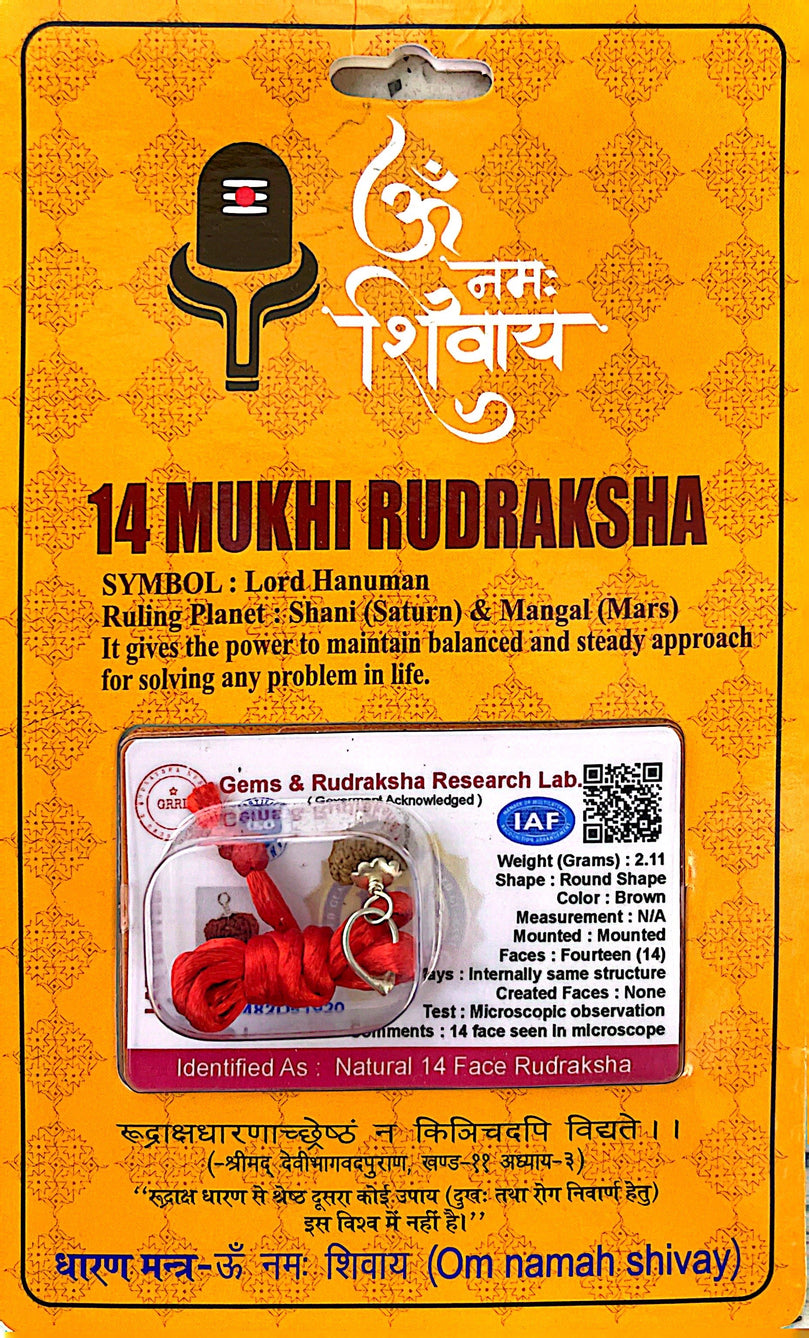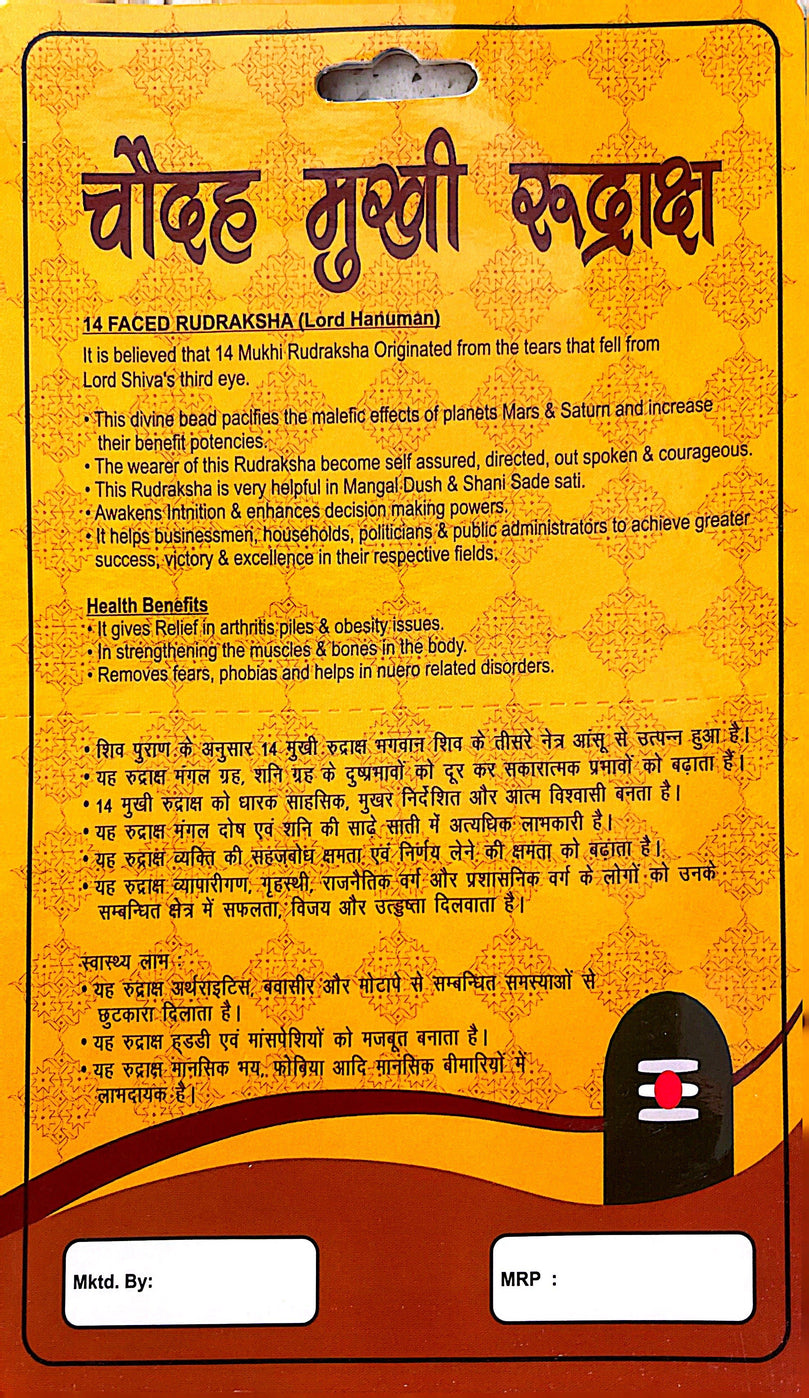 14 FACED RUDRAKSHA (Lord Hanuman)

It is believed that 14 Mukhi Rudraksha Originated from the tears that fell from Lord Shiva's third eye.
This divine bead pacifies the malefic effects of planets Mars & Saturn and increases their benefit potencies. 
The wearer of this Rudraksha becomes self-assured, directed, outspoken & courageous
This Rudraksha is very helpful in Mangal Dush & Shani Sade sati.
Awakens Intuition & enhances decision-making powers, *
It helps businessmen, households, politicians & public administrators to achieve greater success, victory & excellence in their respective fields.

Health Benefits
It gives relief in arthritis, piles & obesity issues.
In strengthening the muscles & bones in the body.
Removes fears, phobias and helps in neuro related disorders.